Get ready to feel the burn!
OVERHEAD EXTENSION
TRICEP DIP
SKULL CRUSHER
3 x 15
Overhead Extension
Start with holding the dumbbell or kettlebell above your head with straight arms
Keeping your elbows tucked in close, lower the weight down behind your head
Push the weight back up to starting position, straightening your arms and squeezing your triceps
Repeat for desired rep number, controlling the weight through the movement
Make sure you drop the weight down as low as you can to get a full stretch through your tricep!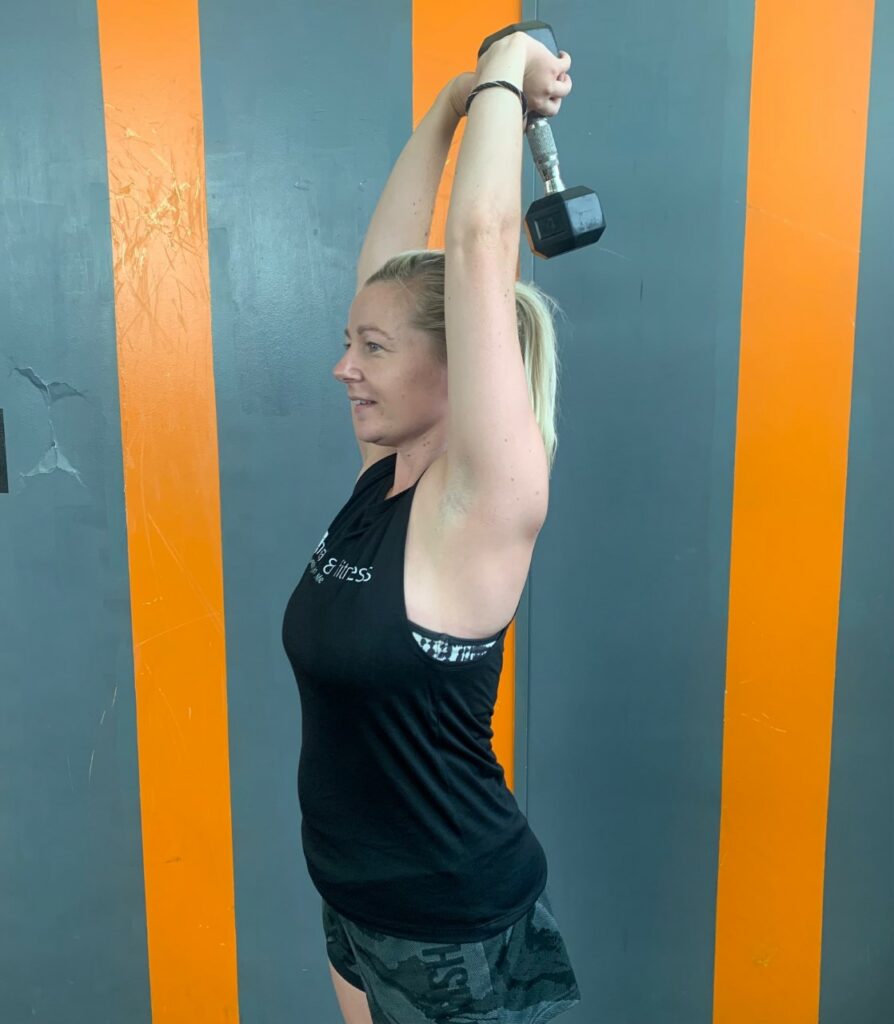 ---
Tricep Dip (& regression)
Start seated on a box with your hands over the edge either side of you
Walk your feet out until your legs are straight
Lift yourself off the box keeping your weight in your hands
Slowly lower yourself down towards the floor, keeping your body as close to the box as you can
From here straighten the arms again and squeeze your triceps until you are back at the top position
Repeat again at a steady pace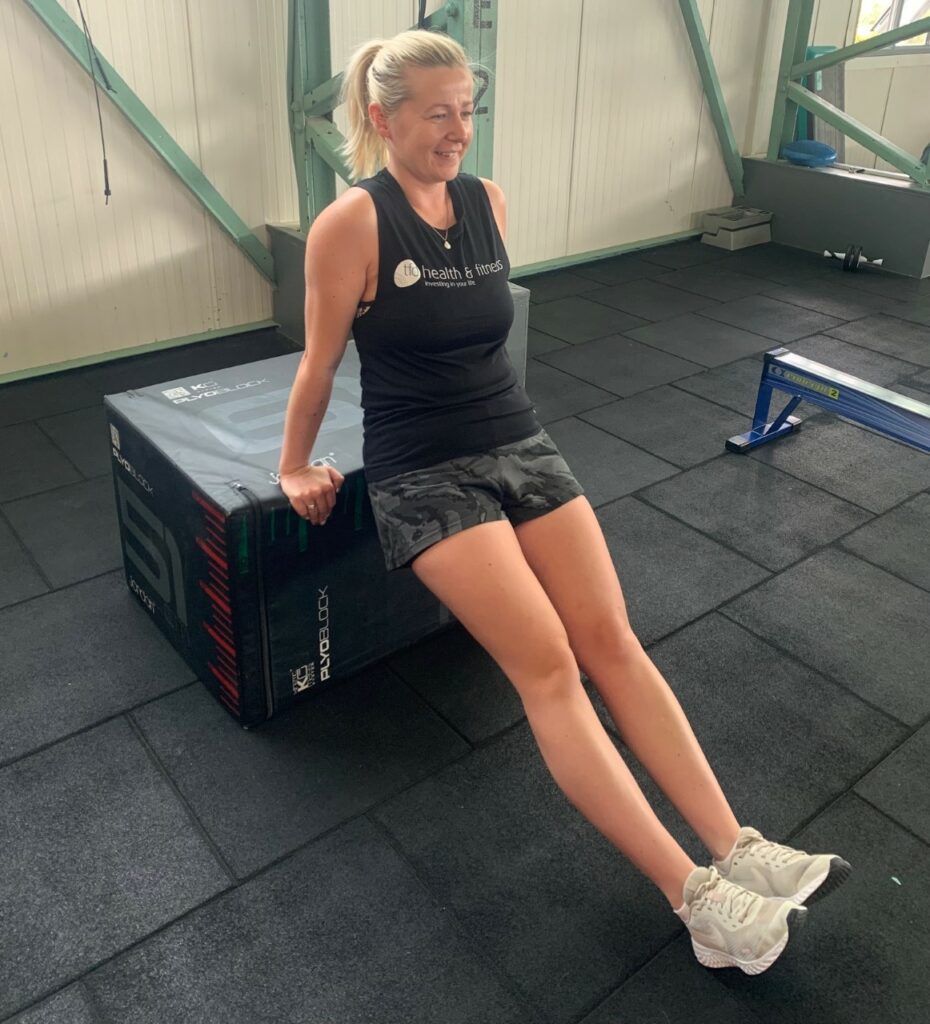 Slightly easier option – keep your feet closer and knees bent!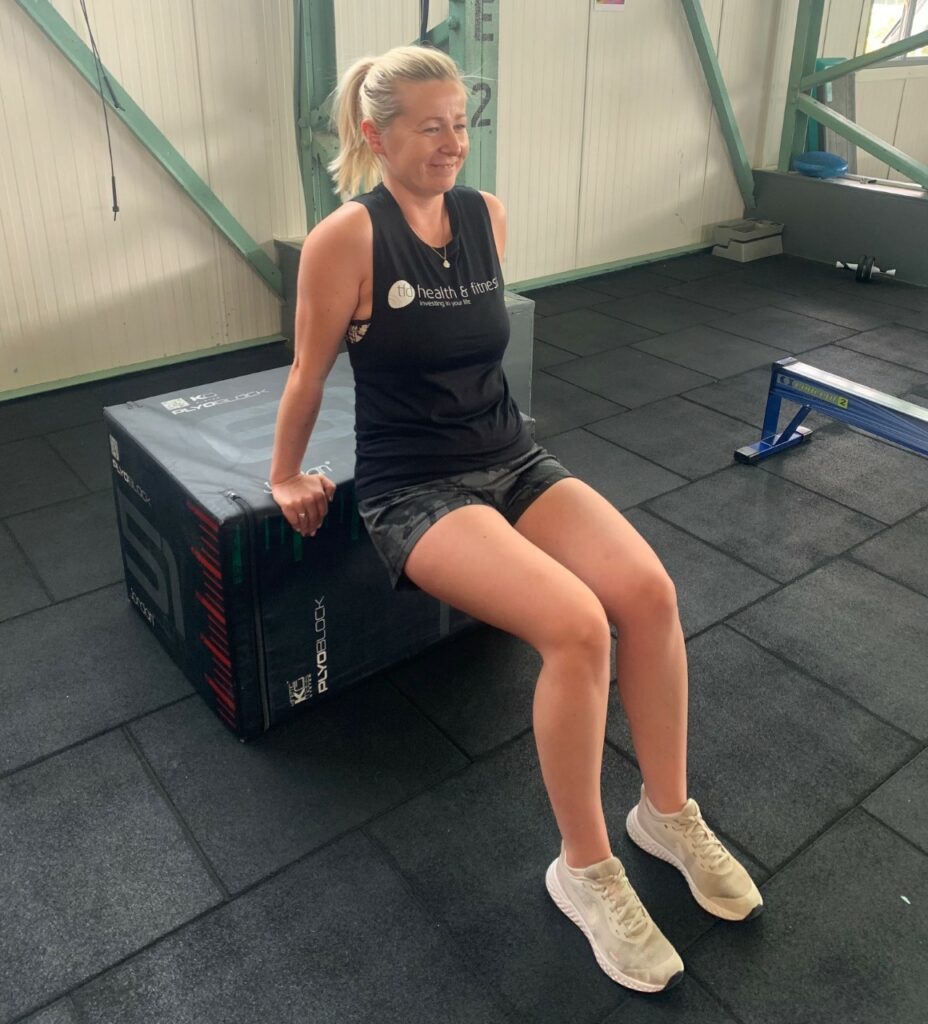 ---
Skull Crusher
Lay down on the floor or a bench holding one dumbbell in each hand directly above you
Keep your upper arm still and elbows in line with your shoulders
Slowly lower the dumbbells down either side of your head – keeping your upper arm in position
Push the dumbbells back up to the starting position
Repeat, keeping your upper arm still throughout the movement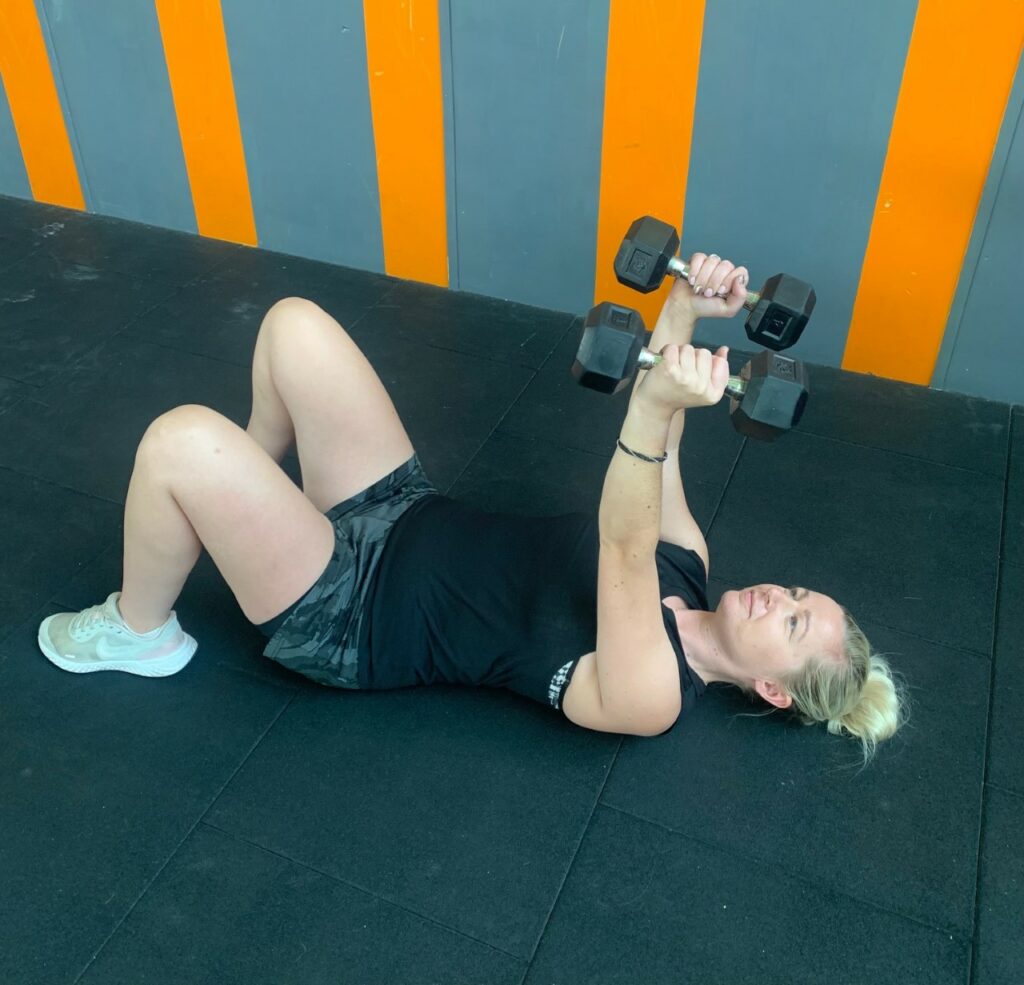 COMPLETE 15 REPS OF EACH MOVEMENT AND REPEAT 3 TIMES THROUGH
Let us know how you find it and tag us on social media in your sweaty selfies after this one!