tfd dance
Adult dance classes and workshops in Commercial, Contemporary, Jazz, Latin and Barre,
Free to members, pay as you go for non members.
Class schedule
How to book
Adult dance classes at tfd
Classes & workshops in Commercial, Contemporary, Jazz, Latin, Ballet & Barre. Ideal dance classes for dancers and ex-dancers alike, but don't worry if you don't have any dance experience, as you'll learn the routines as you go in a fun and relaxed atmosphere. There really is something for everyone! Get your Strictly on with Salsa, Jive & Cha Cha in Latin Dance, feel like you are in a music video with hip hop styles in Commercial, enjoy the buzz of musical theatre with cabaret & chicago vibes in Jazz and show your emotion with flowing movements in Contemporary.
To see what our classes are like, follow tfd dance on socials:
Learn some dance choreography in a variety of dance styles from Jazz to Contemporary & Latin to Commercial…
Meet the tfd dance instructors
Our tfd dance instructors all have professional dance training and experience on stage and even in tv and film.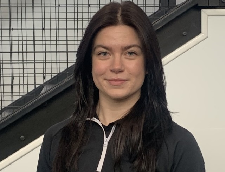 Tabby
Commercial & Hip Hop
Qualifications:
Level 6 diploma in professional dance from performers college 2016-2019
Experience:
2016 – NFL opening performance – Wembley
2019 – ELT songs – Choreographer
2020 – Black Widow – Marvel
2021 – House of the Dragon – HBO
2021 – Enola Holmes 2 – Netflix
2022 – Firebrand – Amazon Prime
2023 – Napolean – Ridley Scott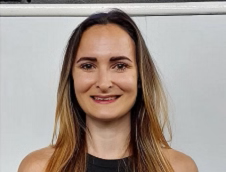 Pip
Contemporary, Jazz, Ballet & Barre
Qualifications:
2010-2014 BA (Hons) in Dance & Culture studies from University of Surrey
2015-2016 PGCE in Secondary Dance from University of Exeter
Level 2 Exercise to Music
Experience:
2007-2009 – Triple Distinction in Musical Theatre at SWADA college Bristol
2009-2010 – Intensive Training Programme at Urdang Academy for Performing Arts in London
2012-2013 – Placement with Royal Ballet Department of Learning
Centre of Advance Training at Swindon Dance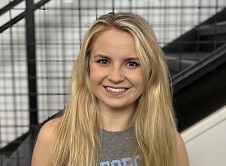 Esme
Latin & Barre
Qualifications:
Level 4 NATD in Dance Teaching
Barre & Zumba qualified
Experience:
2006-2007 – Blue Peter – TV
2006-2015 – WDC Ballroom & Latin Competitor
UK & International Top 6 Finalist in Latin American Dancing
2015-2018 – Disney Cruise Line Performer
2019 – Broadway Dance School NYC International Semester
All classes are free to members
Install the FitSense app ready for the set up to be completed at your Induction.
Book in advance on the app.
Check in at reception to register your visit.
Waiting lists: If you are on a class waiting list and a space becomes available, you will automatically be moved onto the class and notified by email, so keep an eye on this throughout the day.  If you can no longer make the class please cancel off the waiting list or class to give someone else the opportunity to attend.
Pay as you go for guests
If you would prefer to join our classes without committing to a membership, our FitSense app easily allows you to do this.  Classes are £10.00 each*
Download the FitSense app
Select 'CREATE A GUEST ACCOUNT'
Enter our unique club code: 25699
Create your FitSense profile
To book a class, tap 'BOOK' then tap 'Pool' and select the 'Class' view from the menu
Select the class you'd like and follow the on screen instructions to book
Add card details to pay & save to make it quicker next time.
*The class fee is non refundable.
Please note: 
You're welcome to use the changing rooms & lockers at tfd. However, the use of the showers and all other facilities are not included in the class fee. 
All of our classes are free for members.
Find our more about our membership packages.
Cancellation, late & no-show policy:
Should you arrive after the class start time, we may reallocate the space
We politely request a minimum of 2hrs notice to cancel a class
A charge of £10.00 per class will be payable for non-attendance