Try this delicious sweet curried chicken paired with Indian yoghurt and rice!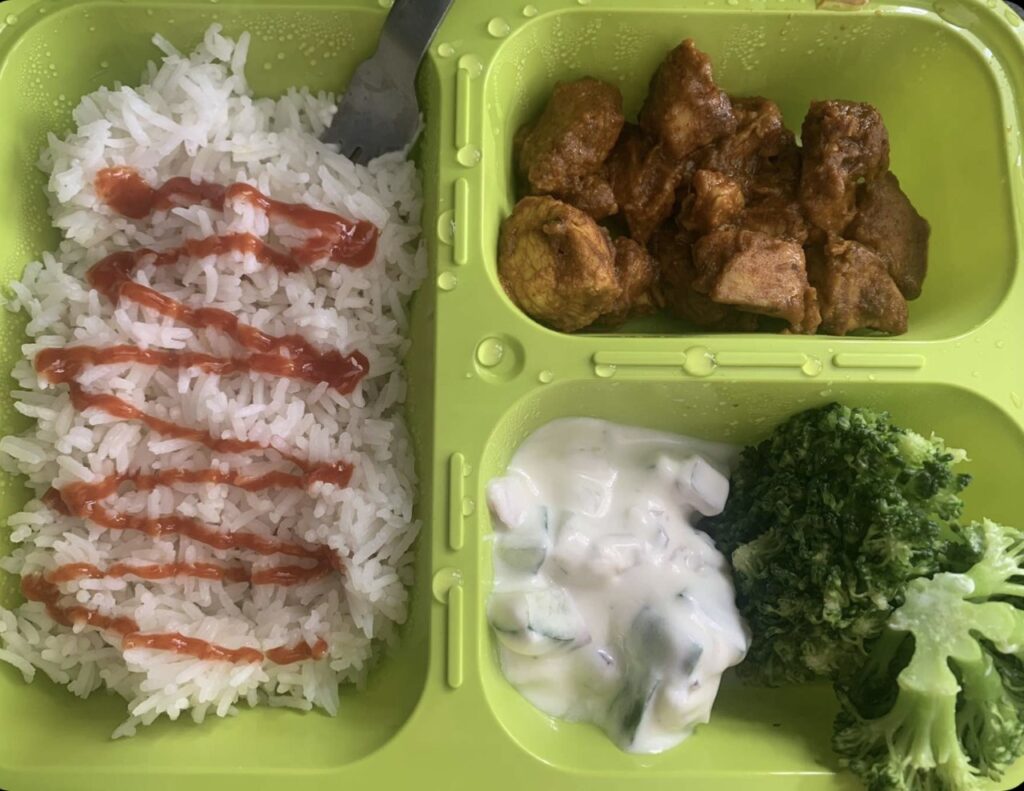 Ingredients (serves 3, adjust amounts accordingly):
3 chicken breasts
100g mango chutney
¼ pot of Tikka masala spice paste (65g)
225g dried basmati rice
Veg of your choice (broccoli, peas)
250g Natural yoghurt
½ Cucumber
½ Red onions
Method:
Cube chicken breasts, combine in bowl with spice paste and mango chutney. Mix until fully covered, then stick in fridge for half an hour to an hour to marinade.
While waiting for chicken to marinade, finely chop cucumber and red onion into small cubes and measure out natural yoghurt, combine in a bowl with generous grinds of salt and pepper and put in fridge for later, this is your Indian yoghurt.
Measure out 225g of dried rice.
Once ready, remove chicken from fridge and cook in a frying pan over a medium low heat.
Add boiling water to rice and cook as instructed by packet.
Stir chicken frequently, cook for around 15 minutes before checking whether cooked through.
Cooks veg of your choice as required.
Once rice is cooked, chicken is cooked through and you veg is done, plate up alongside the Indian yoghurt.
Macro breakdown per serving…
Calories – 600kcal
Carbs – 92g
Fats – 11.4g
Protein – 60g
Give it a try and tag us in your cooking attempts – READY, STEADY…COOK!