Developing meaningful relationships, whether its within a social circle like a sports activity, gym class or other social groups is extremely important as part of human nature.
Some people within that group will become good acquaintances, others will become friends that you share more deeper conversations with other than just the reason that brings you together at that time.
Building these relationships can take time but both types of relationships contribute to good social wellbeing. Feeling that you are valued, appreciated and seen for who you are will be key components to this.
Something we hear at the gym a lot is that people are worried about starting a new activity or gym class for fear of being 'the new person'. An important point to remember is that we were all beginners once upon a time! Everyone will have gone through those worries when they first started and they will not be there to judge you on what you are doing as they are focused on there own capabilities. All of our instructors are here to help and enable you to get the most out of what you are participating in.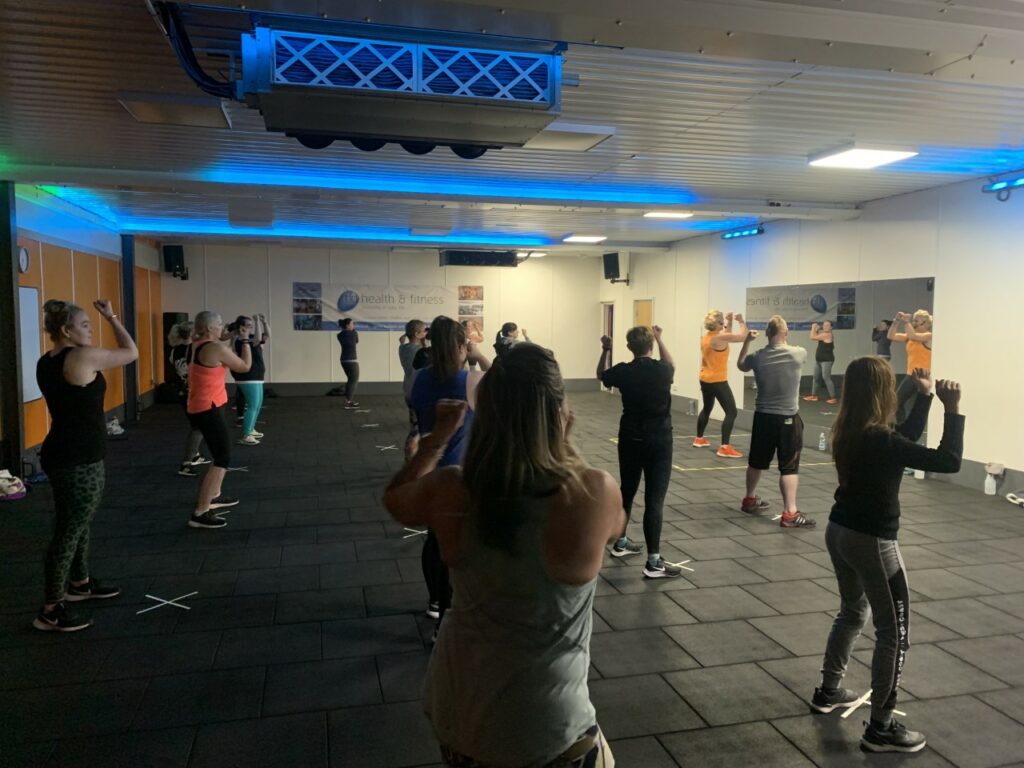 We are, by nature, social creatures and to withdraw from social situations can lead to negative wellbeing and feeling like we want to isolate more and thus leading to a downward spiral. This feeling for lots of people has been exaggerated with lockdowns with many of us feeling anxious in social situations.
Regular exercise has been proven to help with anxiety, making you feel good and improving health. If you are thinking that you would like to get back to more socializing but are not sure how, the best way to go about it is…
Start by taking small steps – break things down into small pieces and don't try to take on too much straight away
Breathe – it sounds simple but controlling and focusing on our breathing is very helpful when feeling anxious. Have you tried any Yoga, Pilates or our Breathe & Relax Workshops yet?
Talk – others may be feeling the same way as you but not able to open up about their feelings too
Taking these first steps will help you move on to a happier, more positive sense of wellbeing and enjoy a healthier and satisfied life.
Keep an eye out for our wellbeing workshops and if you would like to have a chat with one of the team to see how we can help build your confidence up, just grab us on the gym floor or ask at reception to book in a consultation.