Try this super healthy and colourful meal which includes 3 of your 5 a day!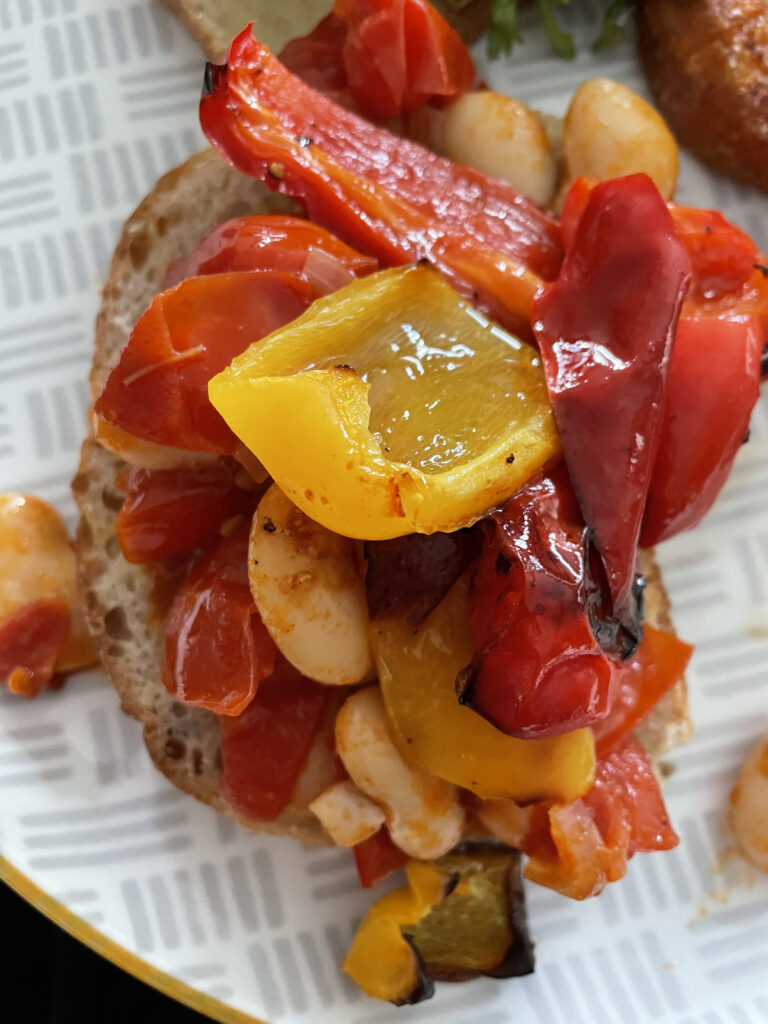 Ingredients (serves 2, adjust amounts accordingly):
1tsp olive oil
1 clove garlic, diced
1 pepper, chopped
½ tin beans of your choice, drained (I used butter beans)
14 cherry tomatoes, halved
1 tsp smoked paprika
Salt and pepper to taste
1 slice seeded sourdough bread
Method:
Gently heat the olive oil in a small pan.
Add the chopped garlic letting it soften but taking care not to let it over-brown, then add in the smoked paprika and stir for 30 seconds.
Next, add the chopped peppers and cherry tomatoes stirring gently as they begin to gently soften and brown.
Finally, add the beans and let it all gently simmer adding salt and pepper to your taste.
Meanwhile, toast your sourdough and, once the beans are fully heated through, just pop them on top of your toast and enjoy.
For a deeper flavour (if you have more time), roast the peppers and cherry tomatoes in a little oil before adding to the recipe.
Macros breakdown per serving …
Calories – 368kcal
Carbs – 56.2g
Fat – 9.3g
Protein – 15.14g
Also 3 of your 5 a day!
Give it a try and tag us in your cooking attempts – READY, STEADY…COOK!