Try this soup for a warming lunch, add the cheesy garlic bread for a treat!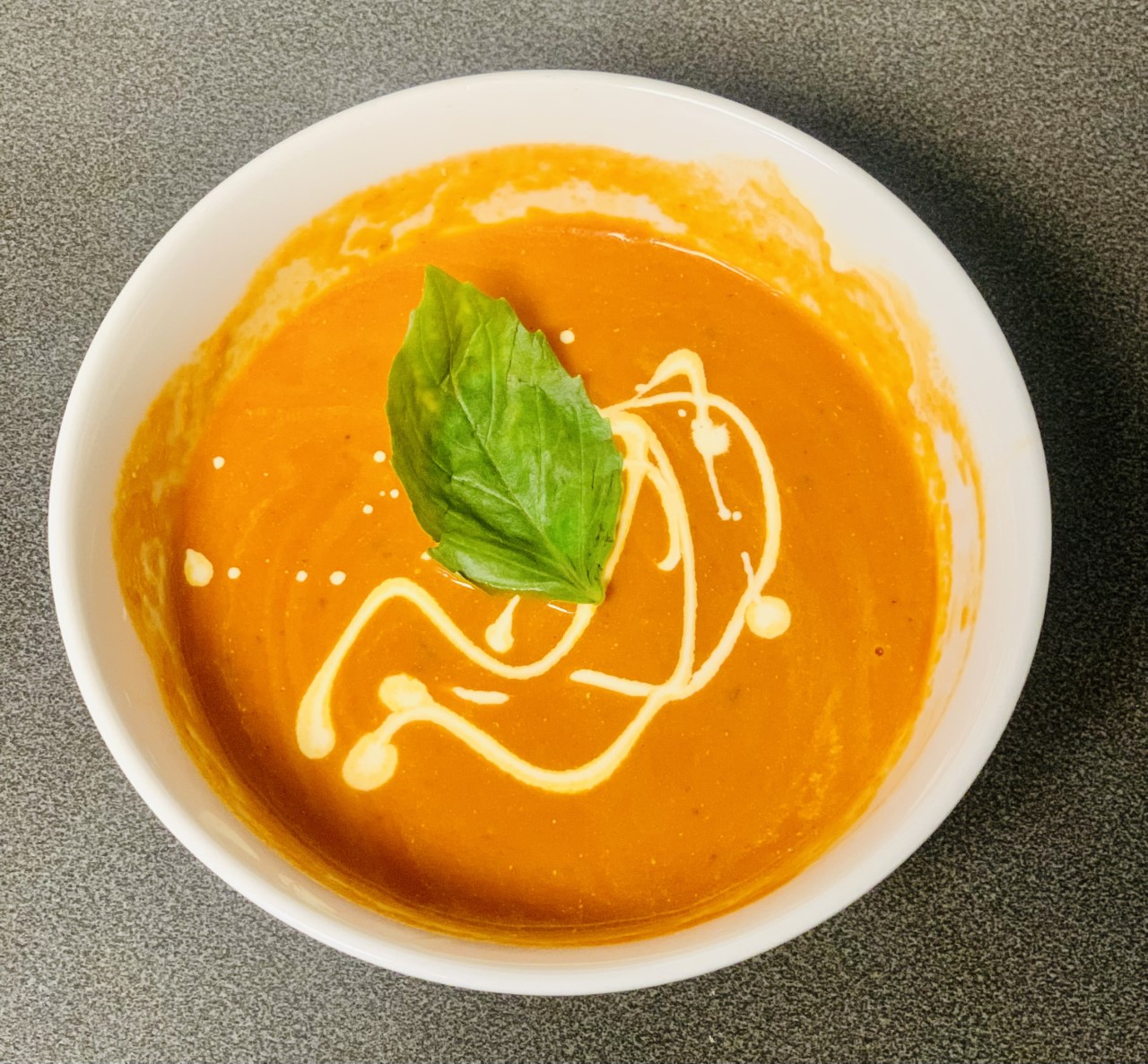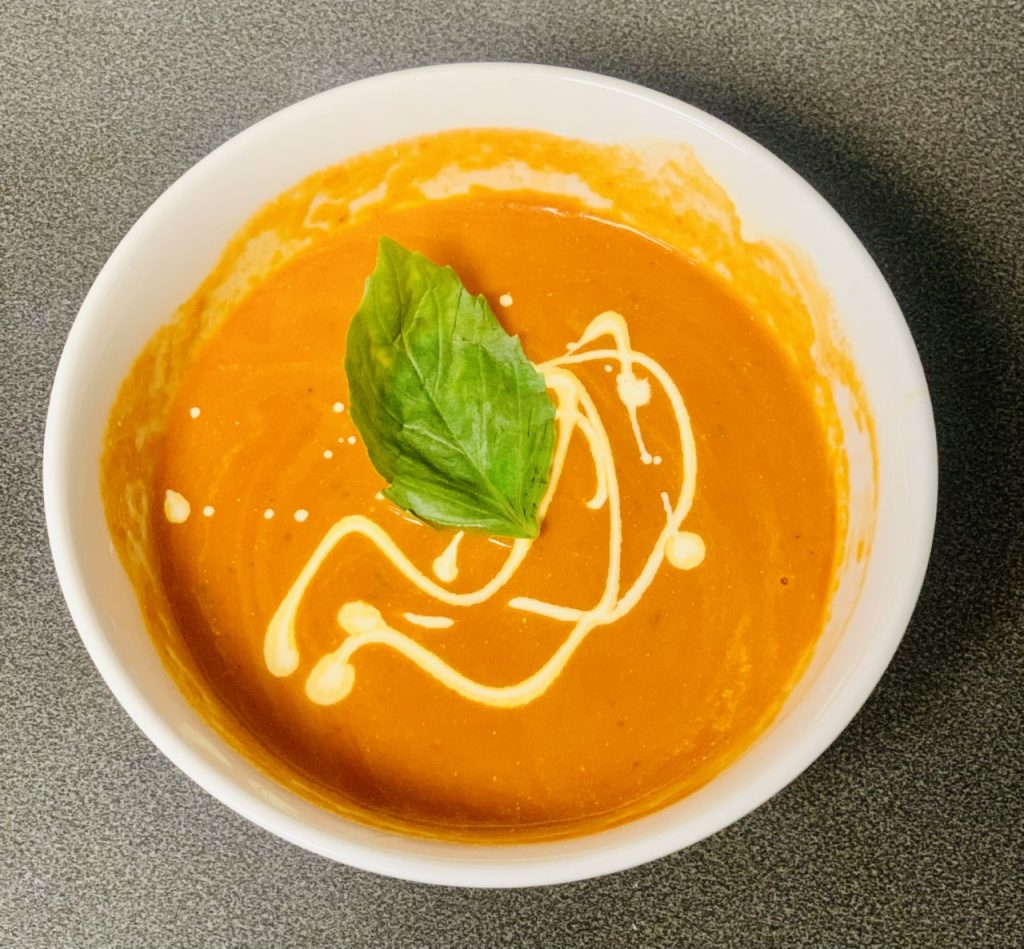 Ingredients (serves 4 – adjust accordingly)
For the soup
2 red peppers, core removed and cut into 8
1 shallot, peeled and diced
600g ripe tomatoes, halved
4 cloves garlic, peeled
1 red chilli, sliced
50ml olive oil
Salt and pepper
500ml vegetable stock
For the garlic bread
4 thick slices white bread
60g garlic butter, softened (made by roasting half a bulb of garlic – squeezing out the cloves and then blitzing with 200g butter and half a bunch of parsley)
200g cheddar cheese, grated
To serve
A drizzle of cream/a drizzle of olive oil/torn basil
Method
Preheat the oven to 200C
Place the peppers, shallot, tomatoes, garlic and chilli onto a baking tray drizzle in olive oil season then roast for 1 hour
When done, carefully tip into a blender, add the warmed stock and blitz. Pop into a pan and warm through.
Meanwhile, for the garlic bread, toast the bread slightly. Then spread over the garlic butter then top with cheese and grill until bubbling.
To serve, ladle the soup into warm bowls, drizzle with olive oil and basil and serve with the cheesy garlic bread.
Macro breakdown per serving…
Calories – 153kcal soup / 382kcal garlic bread (535kcal total)
Carbs – 8.6g soup / 13.4g garlic bread (22g total)
Fat – 12g soup / 29.3g garlic bread (41.3g total)
Protein – 2g soup / 15.5g garlic bread (17.5g total)
Give it a try and tag us in your cooking attempts – READY, STEADY…COOK!