Grab yourself a plyo box and try this lower body workout!
BOX JUMPS
ALTERNATING STEP UPS
SPLIT SQUAT
SPLIT SQUAT – OTHER SIDE
45 SECONDS WORK/15 SECONDS REST x 3 ROUNDS
Box jumps
Start facing the box about arms length away from it
Bend from the hips and take your arms back behind you for momentum
As you swing them forwards and up, take off with both feet and jump up onto the box
Landing with both feet firmly on the box and your knees soft, catching your momentum to end in a squat position
Drive up through your heels to stand up tall on the box
Step off the box back down to the floor, re-position and go again!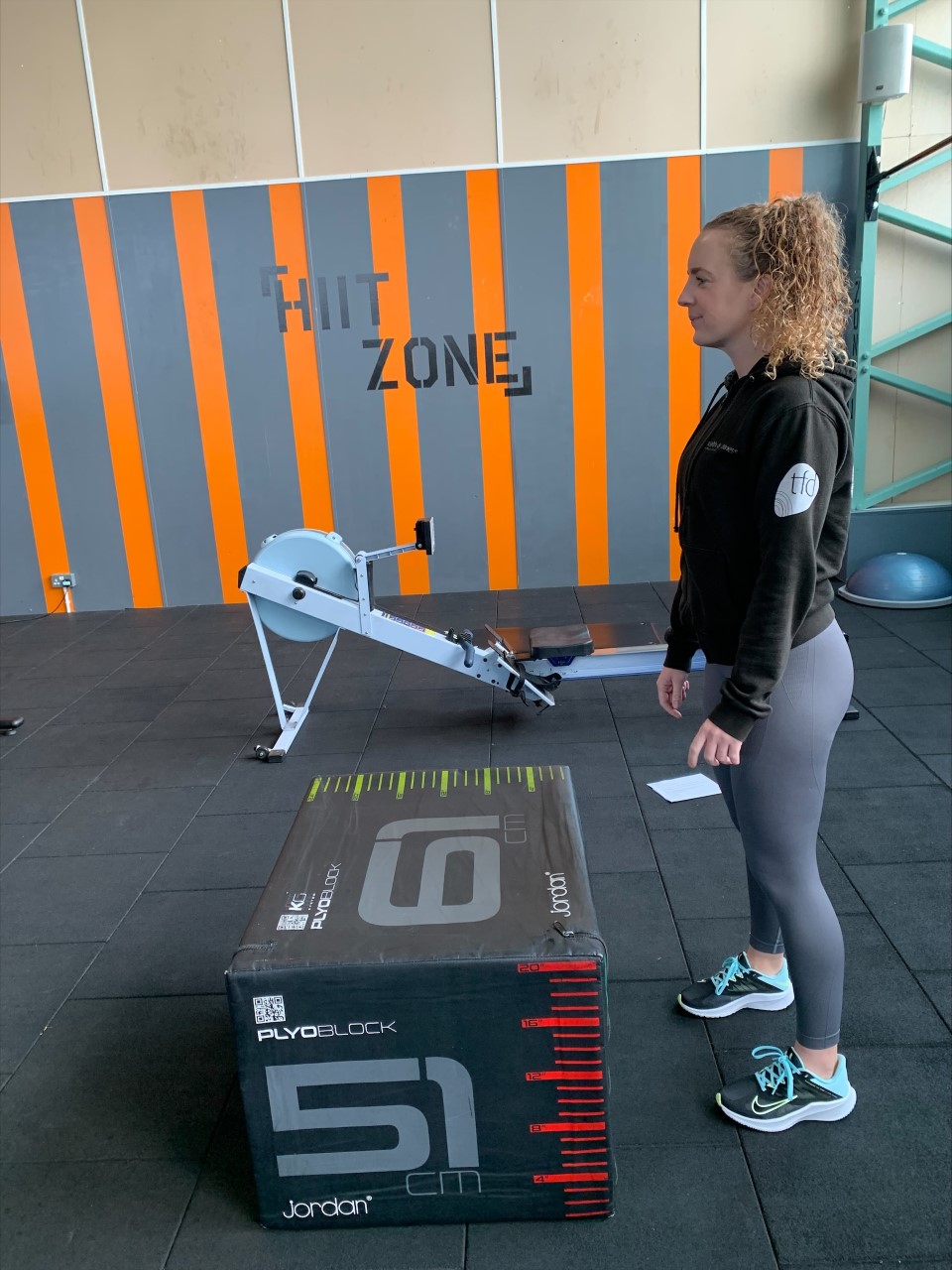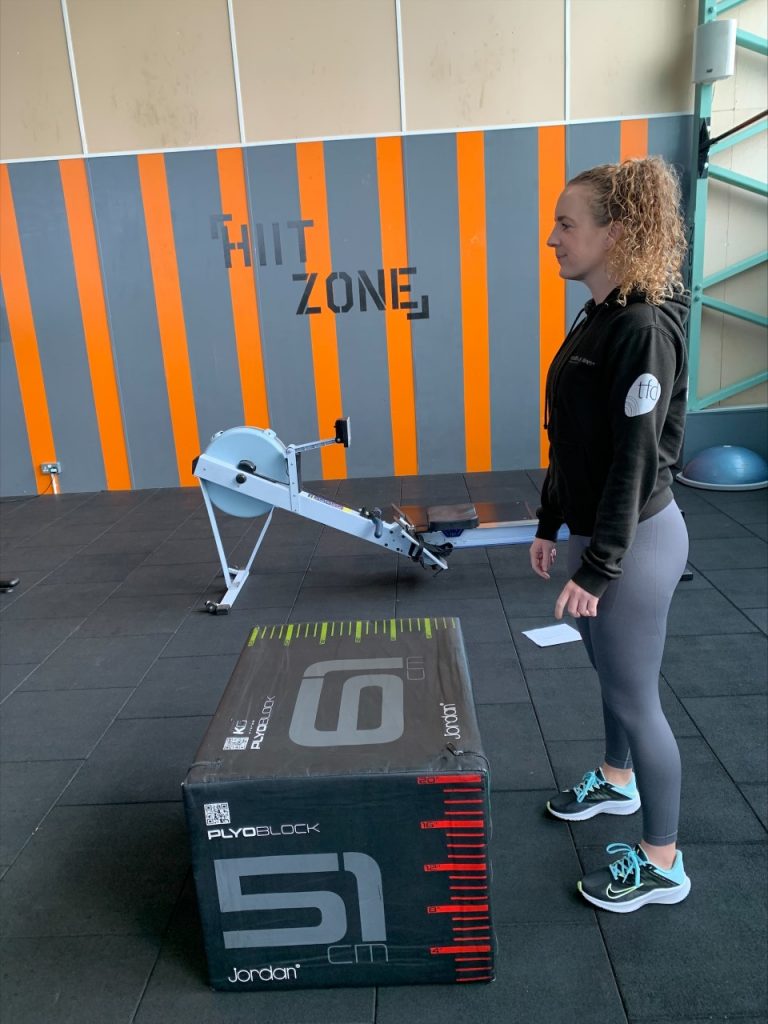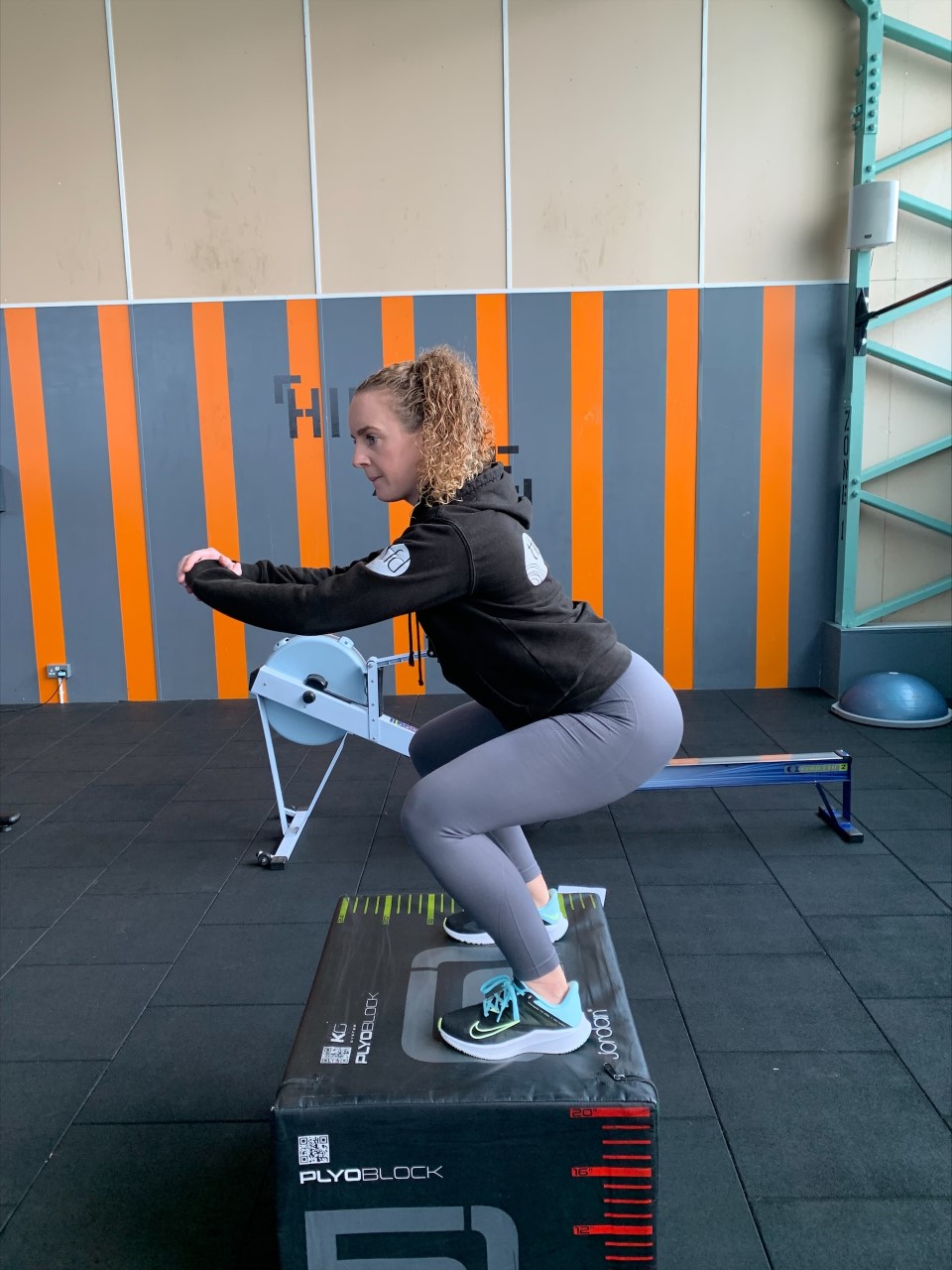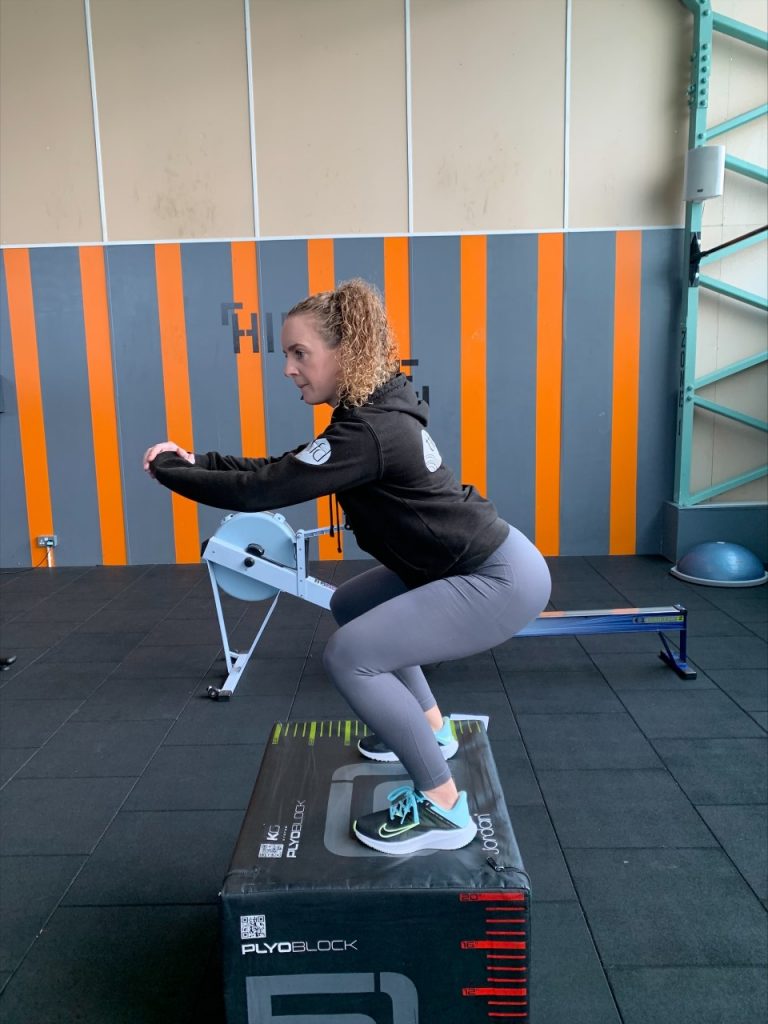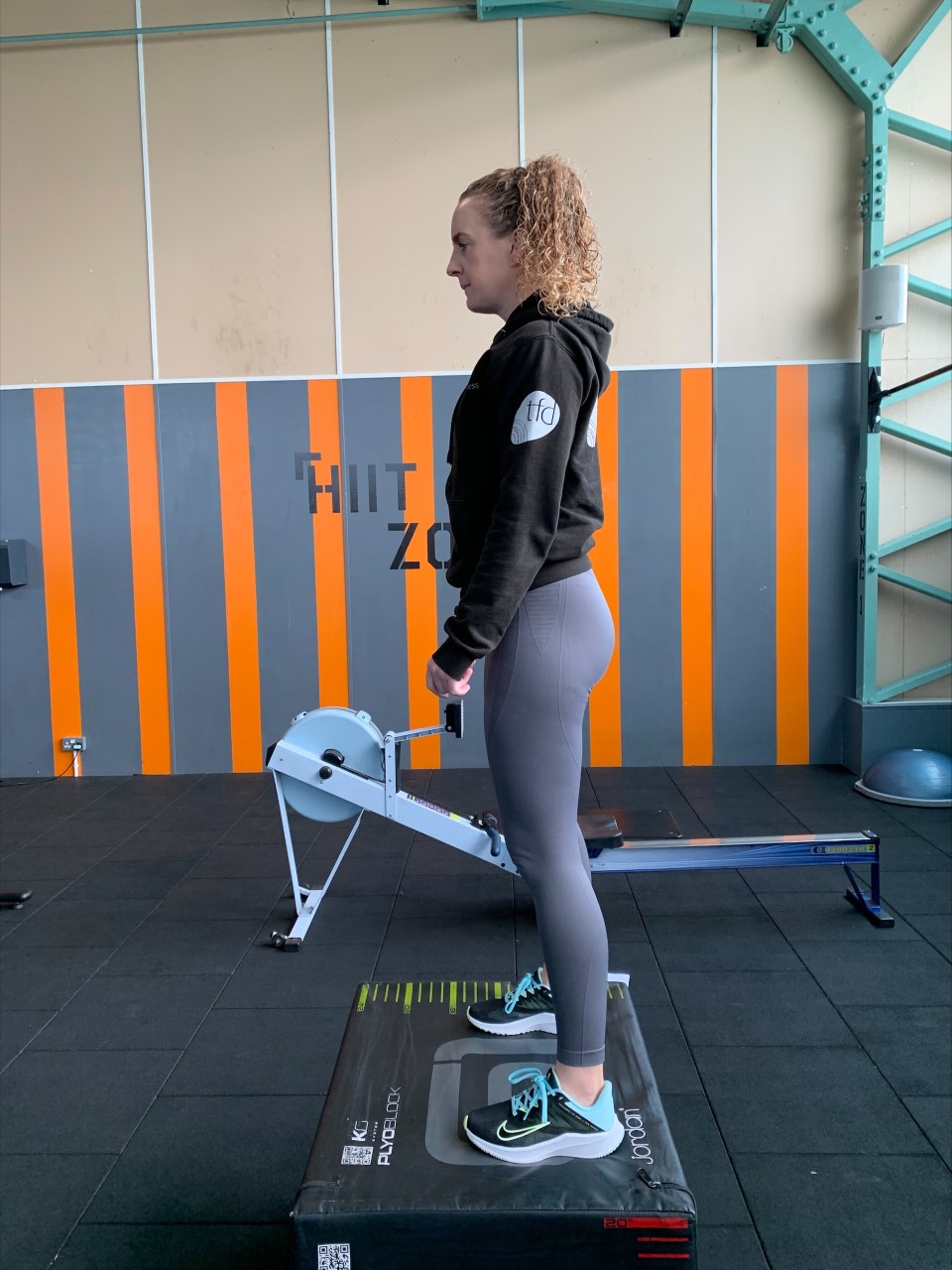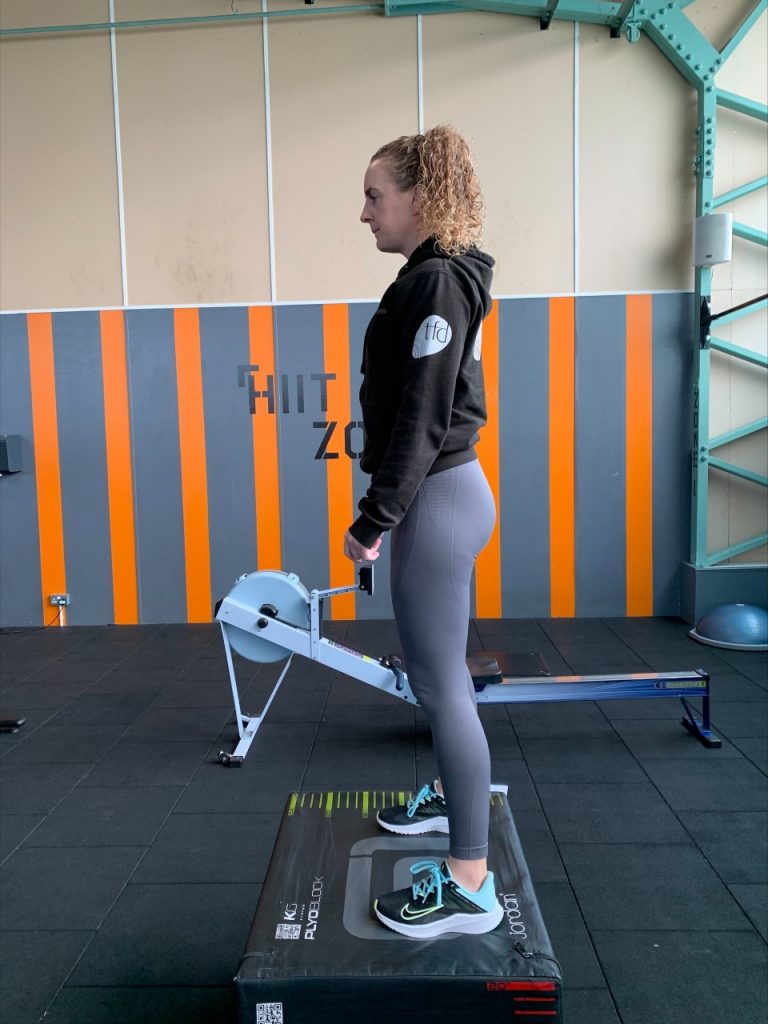 Alternating step ups
Start on the floor facing the box
Place one foot on the box ensuring your heel is fully on
Drive up through this leg until you are stood up tall on the box
If you can do this without then placing your other foot on the box this will challenge your balance, however if you do need to tap your other foot on the box to begin with then this is fine
Keeping your same foot on the box, slowly lower yourself back to the floor, really focussing on controlling the movement and not just dropping down
Place both feet back on the floor, then repeat with the other leg and keep repeating this!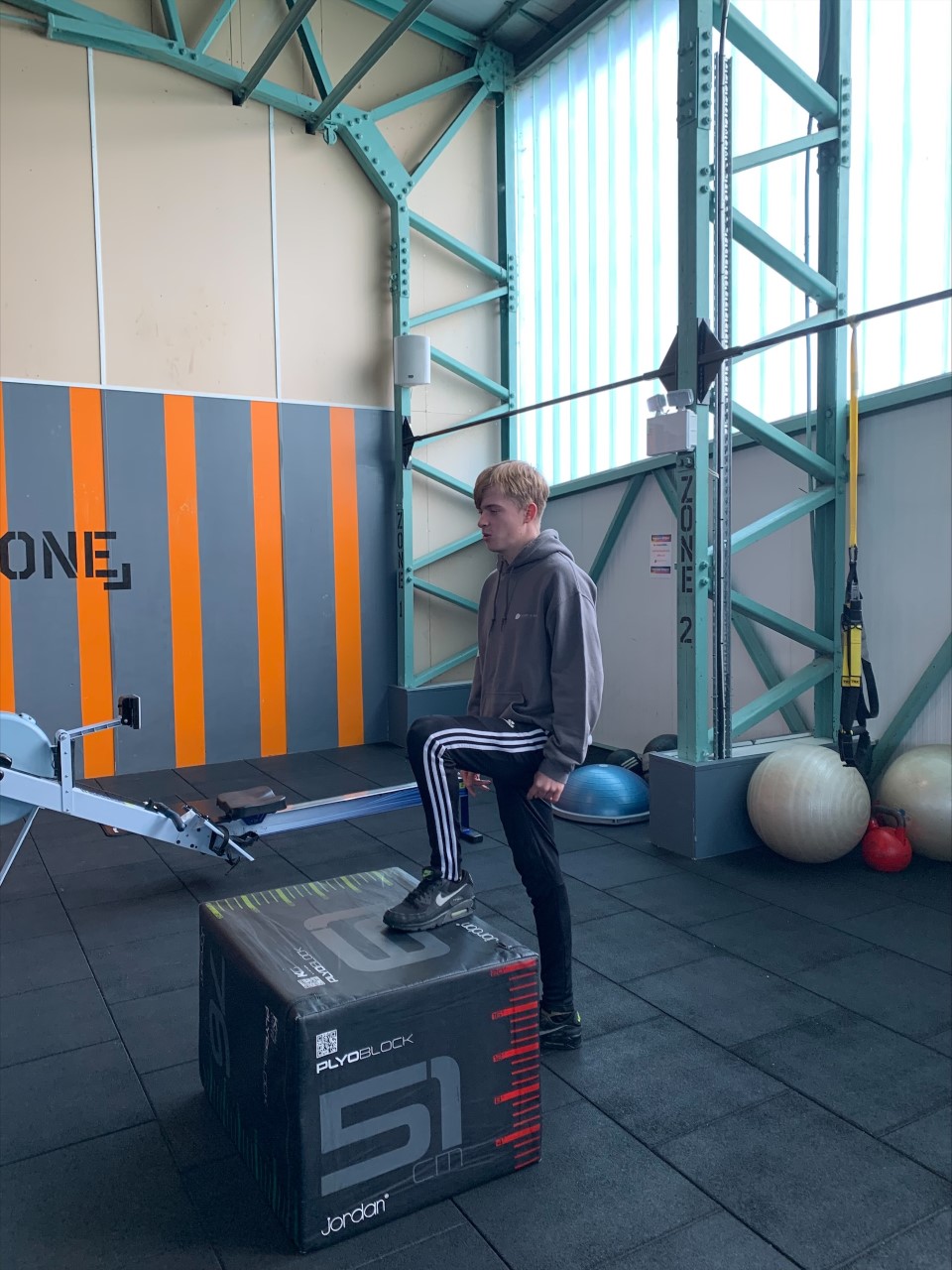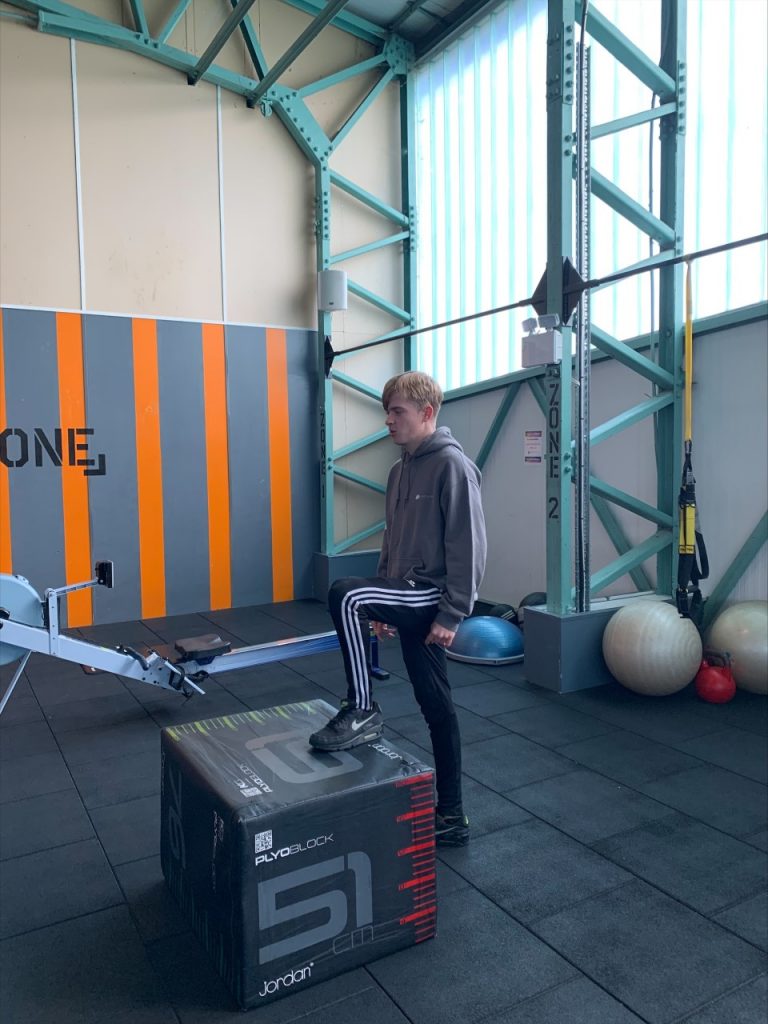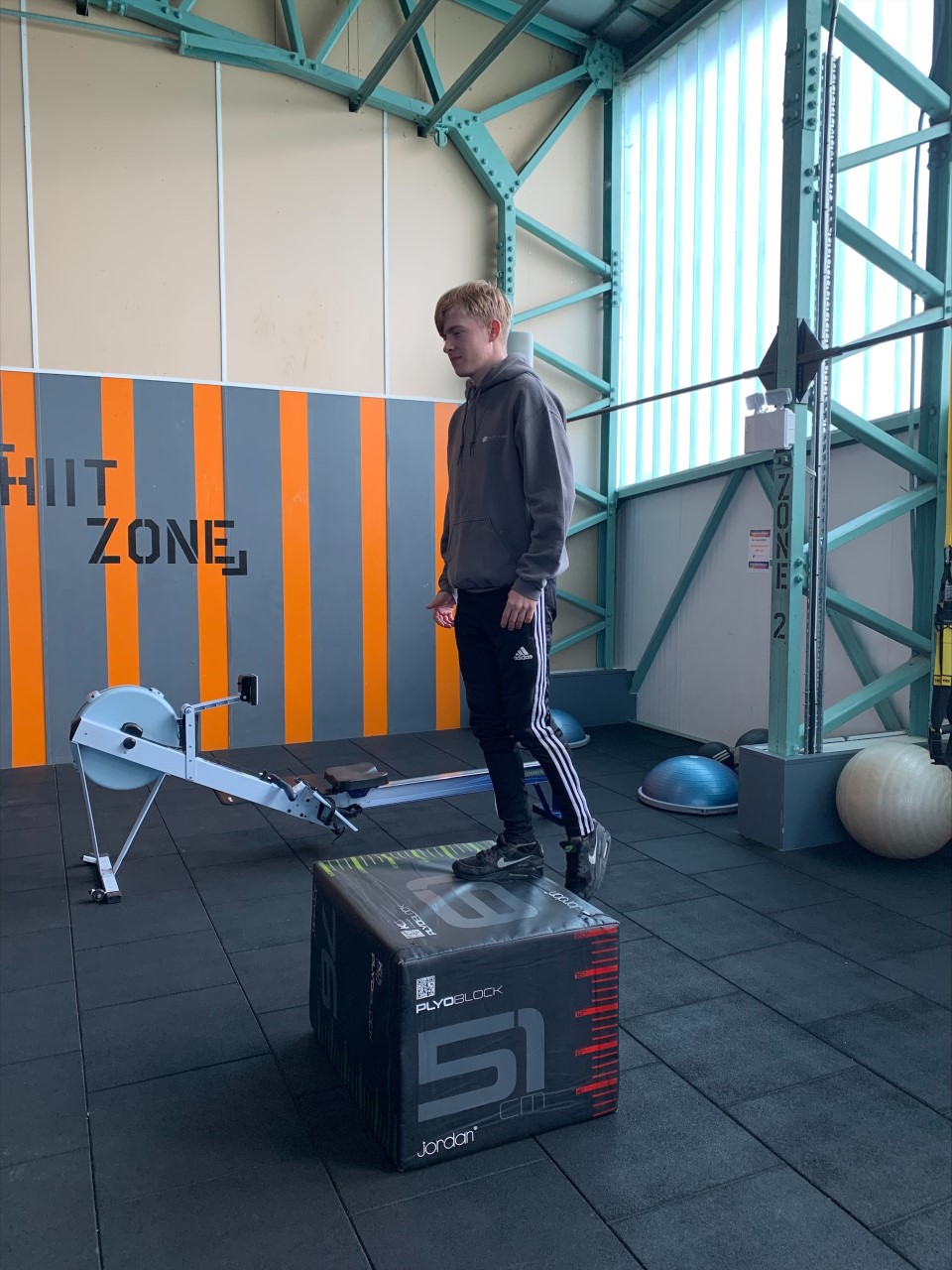 Split squat
Find yourself a box or bench that you can rest a foot on (approximately knee height)
 Get into a forward lunge position with your chest upright, core braced and hips square to your body, with your back foot elevated on the bench
 Lower until your front thigh is near horizontal, keeping your knee in line with your foot (don't let your front knee travel beyond your toes!), allowing your back knee to drop towards the floor
 Finally, drive up through your front heel back to the starting position, again keeping your movements controlled on the way down and explosive on the way up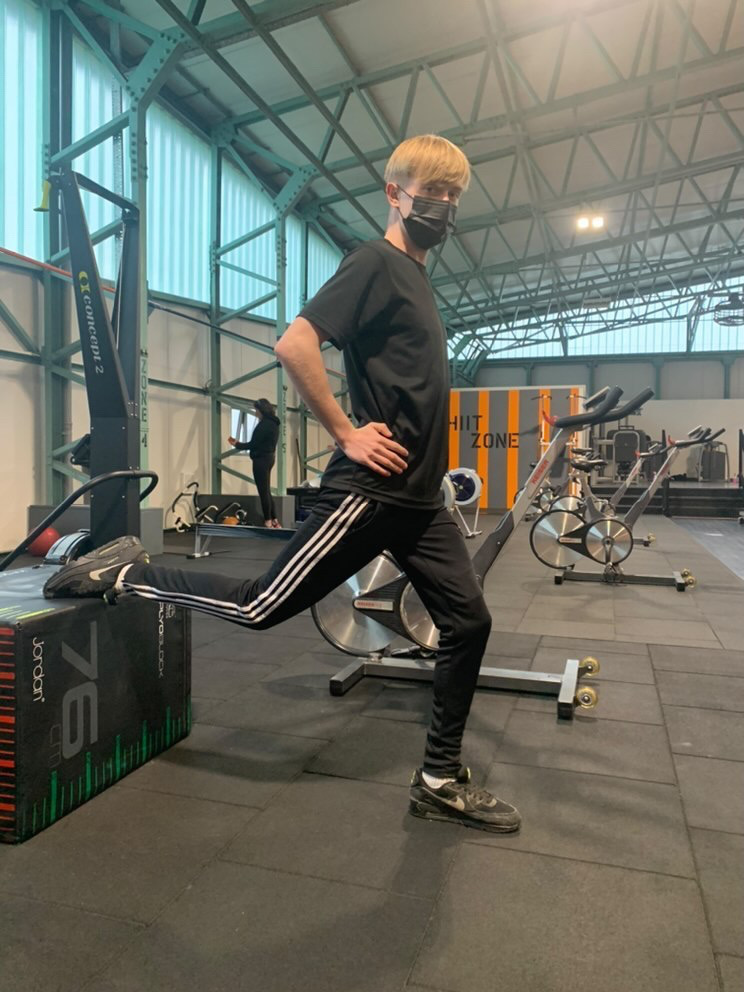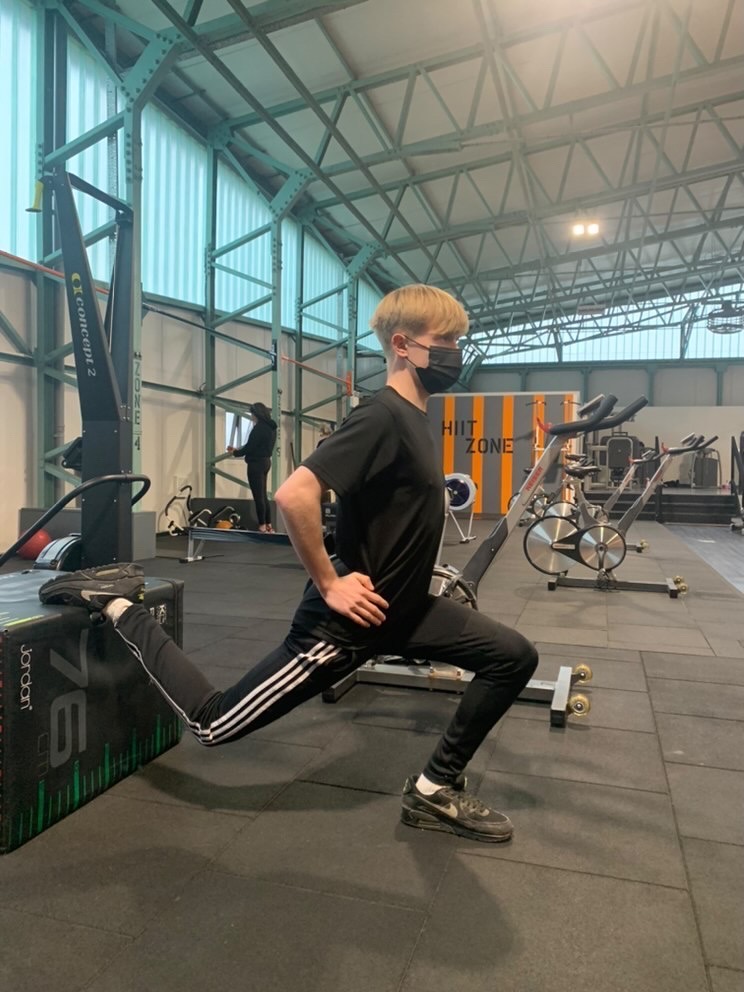 Split squat – other side
Place your other foot up on the bench behind you
Repeat as above
COMPLETE EACH MOVE FOR 45 SECONDS AND REST FOR 15 SECONDS IN BETWEEN, FOR 3 ROUNDS
Let us know how you find it and tag us on social media in your sweaty selfies after this one!