A tasty and balanced meal prep option ideal for setting yourself up right for the week ahead!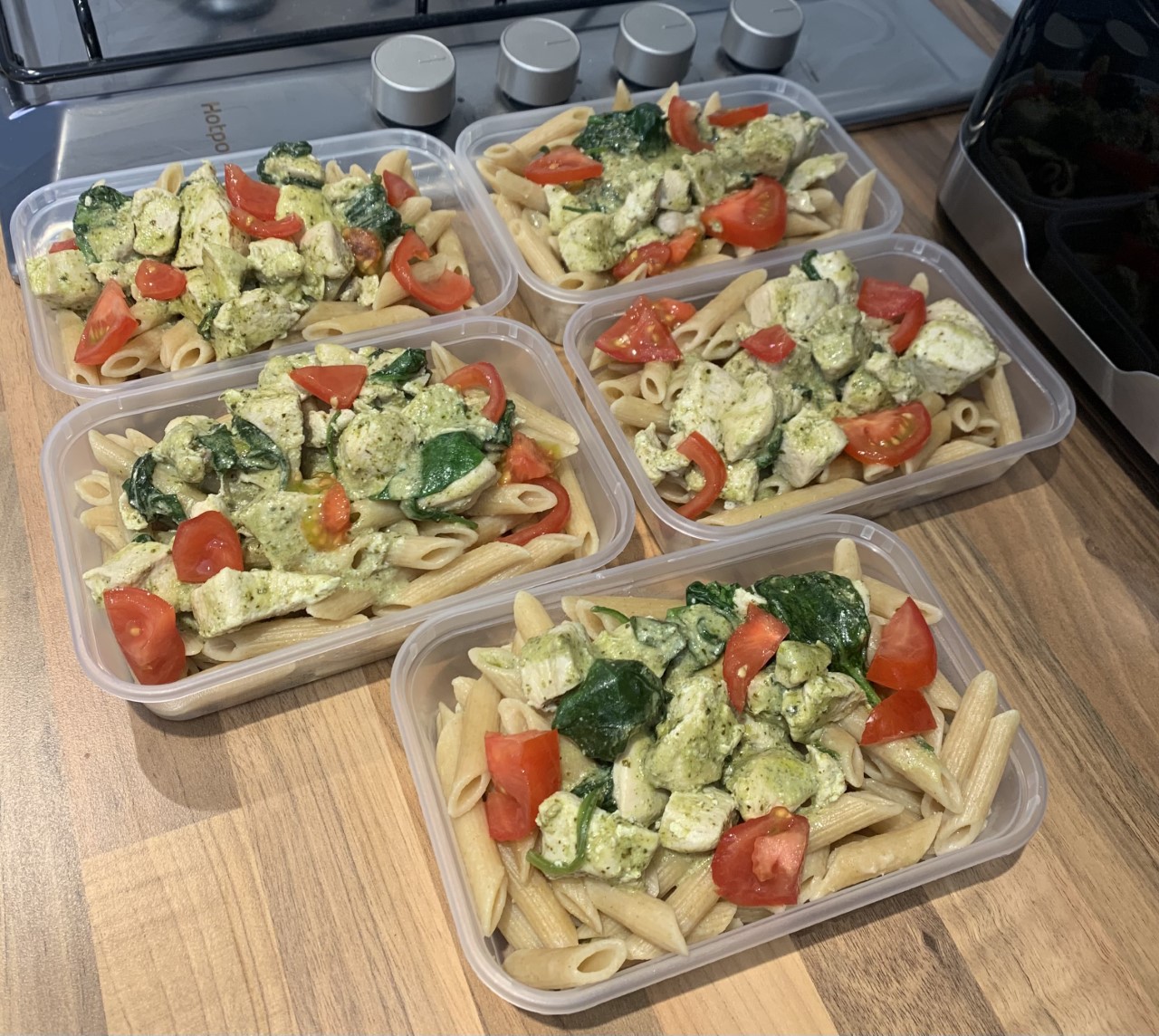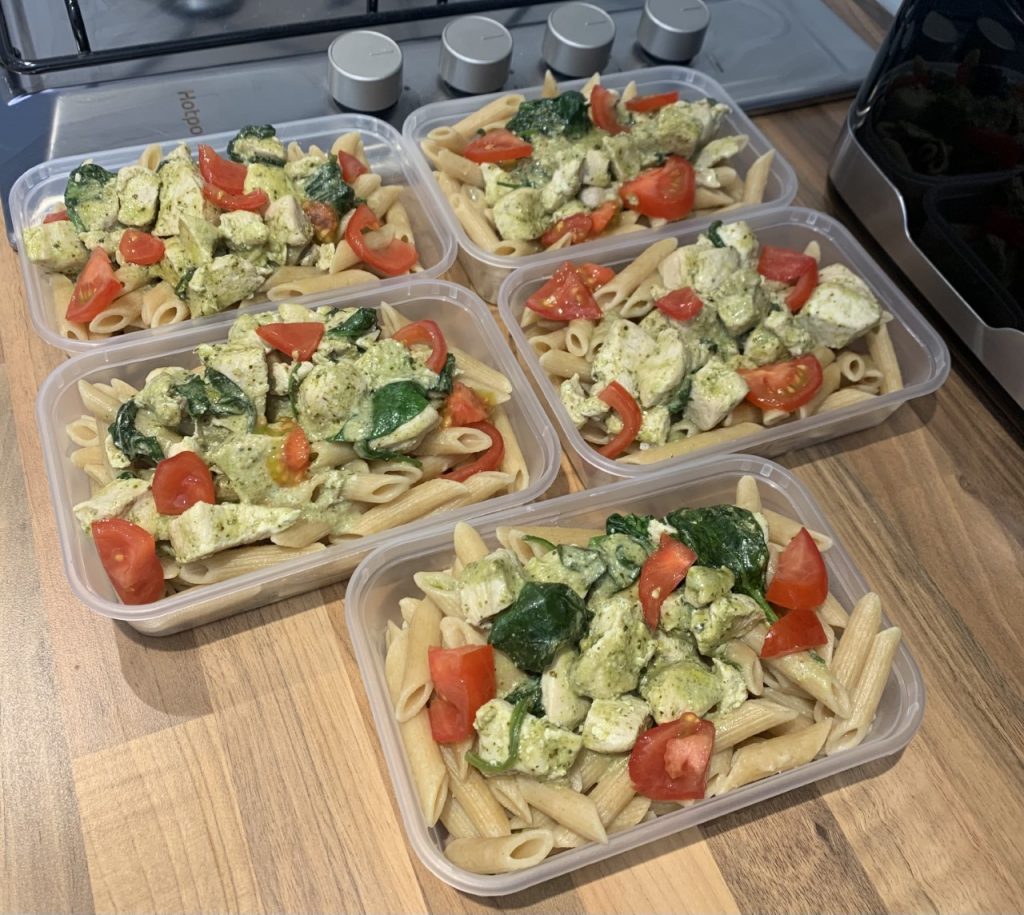 Ingredients (serves 1 – adjust amounts accordingly):
100g whole wheat pasta
20g Reduced fat basil pesto
30g Philadelphia light
150g Chicken breast fillet – chopped
50g Baby spinach
1 tomato chopped up
Salt/pepper/garlic to season
Prep time: 5 minutes
Cook time: 15 minutes
Method:
Bring a saucepan of water to boil
Cook the pasta according to packet instructions.
Fry the chicken in fry light on a medium to high heat until cooked through.
Season the chicken with salt/pepper/garlic.
Add spinach until cooked.
Add the Philadelphia light & pesto until heated through.
Serve with 1 tomato chopped up, mixed through the dish.
Macro breakdown per serving…
Calories – 496
Carbs – 37.4g
Fat – 16.1g
Protein – 46.3g
Give it a try and tag us in your cooking attempts – READY, STEADY…COOK!