Have you seen our new top of the range Technogym squat racks?
The squat rack is any gym goers go-to piece of equipment. Despite what it's name suggests, the "squat" rack is versatile and is very easy to get the maximum potential out of. The squat rack has been used for a very long time and is the king of free weight equipment and kit for performing compound movements.
The piece of equipment has two "hooks" to rack your barbell on. These can be adjusted to suit. This is the same as the safety bars which can also be adjusted to fit. In the picture you can also see that it has barbell holders round the back, these make it easy to get hold of a barbell. Our new racks can be easily adapted to all kinds of heights and body types by simply changing the height of the safety bars and the hooks.
Looking at it's versatility, it is mainly used for squatting although the squat rack has also been used for the military press due to it's stability and the way you can change how high the bar is racked. Using a bench, the squat rack can be turned into a bench press and is brilliant for when you want to load up the weight, due to it's safety bars giving extra protection. The pictures also show how the squat rack has a pull-up bar which can be used if you wish to target your back, making for brilliant super-sets. Lastly, by adjusting the height of the safety bars the squat rack can be used to do barbell rows and rack pulls.
The other main key feature of the squat rack is how strong and stable it is. All squat racks are built to be able to hold up enormous amounts of weight and you can be sure that this piece of equipment will keep you safe and will be sturdy while you are performing your big compound movements.
See tfd's Ash below demonstrating a squat in the new squat racks… If you would like any help using the new squat rack or with workout ideas, don't hesitate to grab one of our instructors or book in an appointment to see one of them!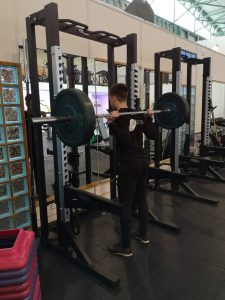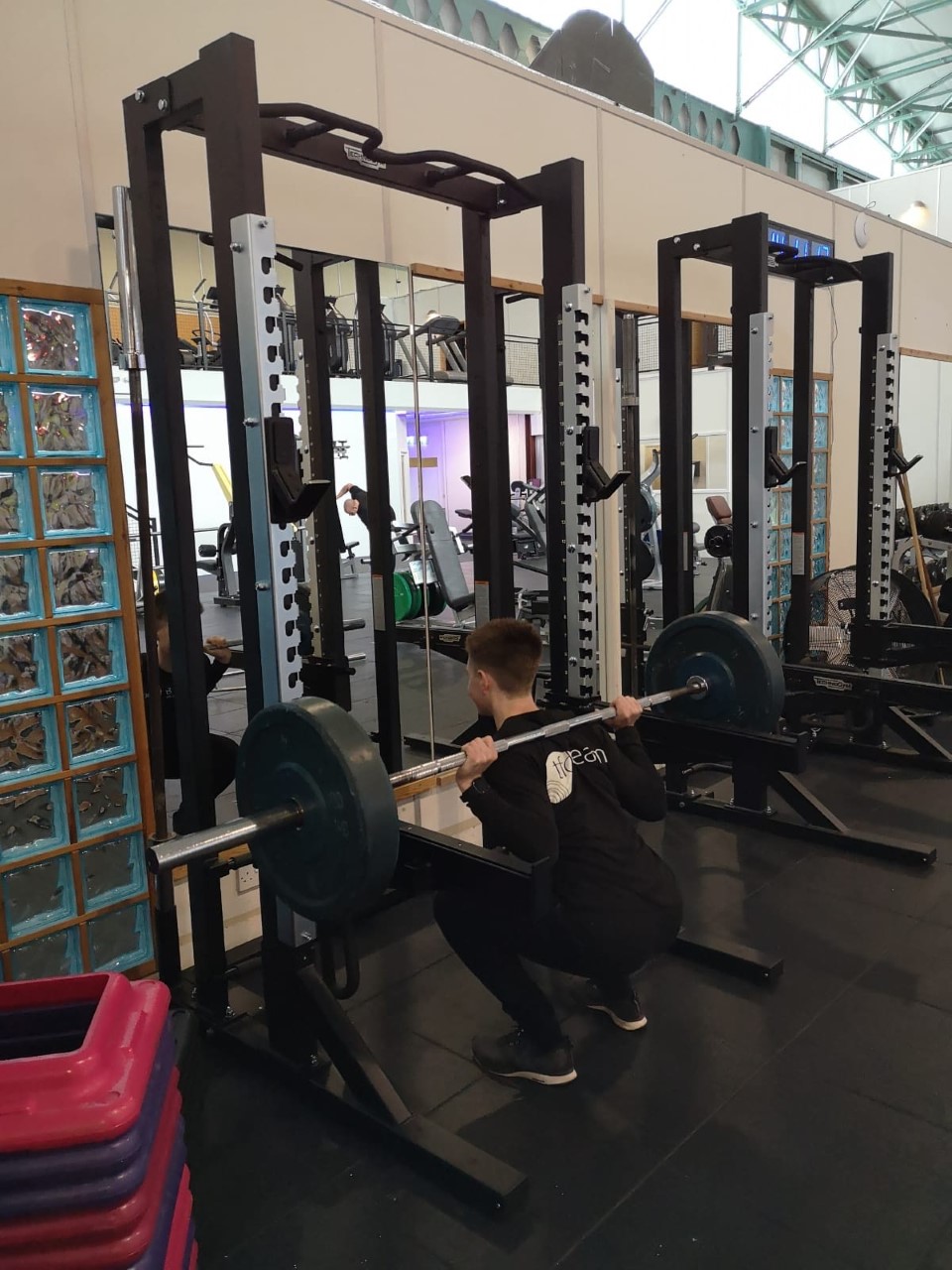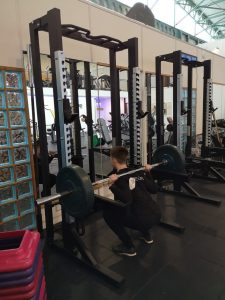 by Alfie – Level 2 Fitness Instructor