Try out this easy and filling recipe that is full of flavour! Ideal for lunch or dinner…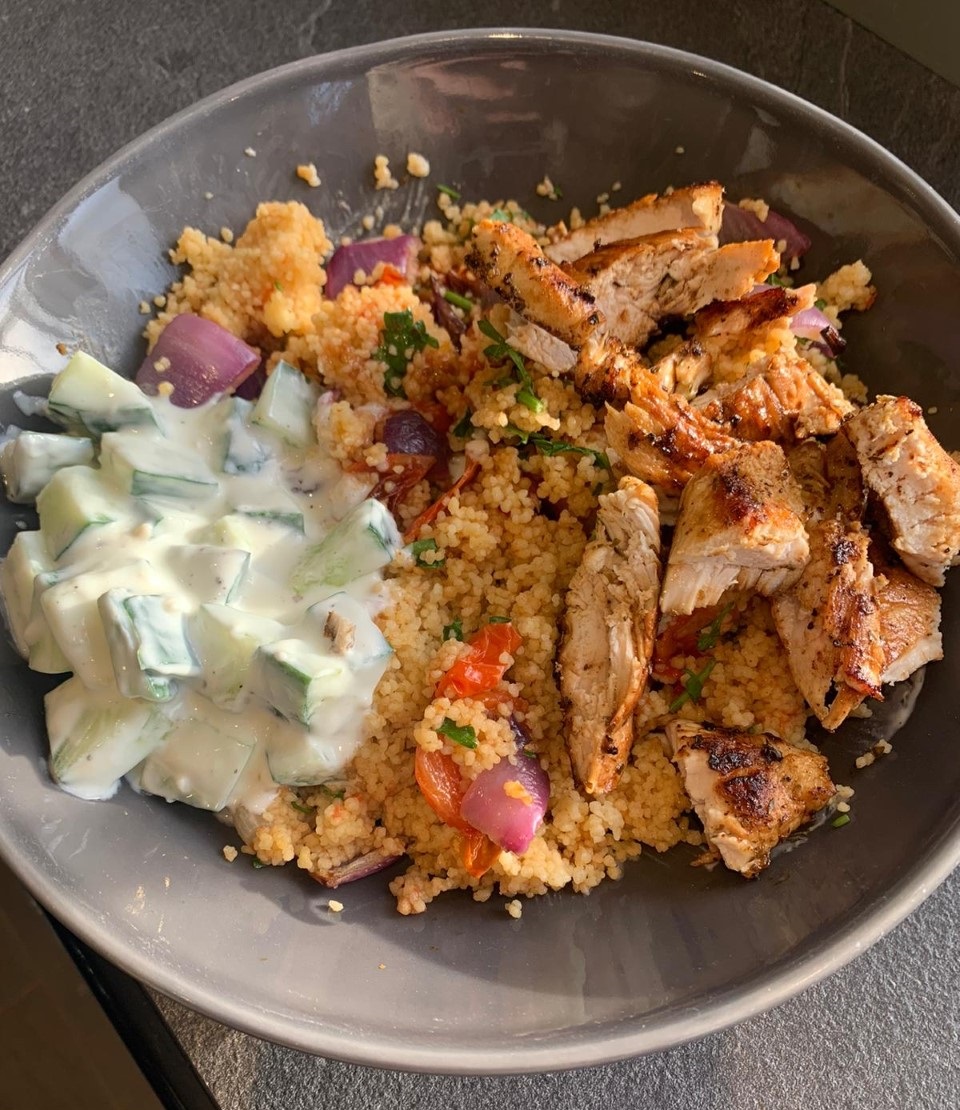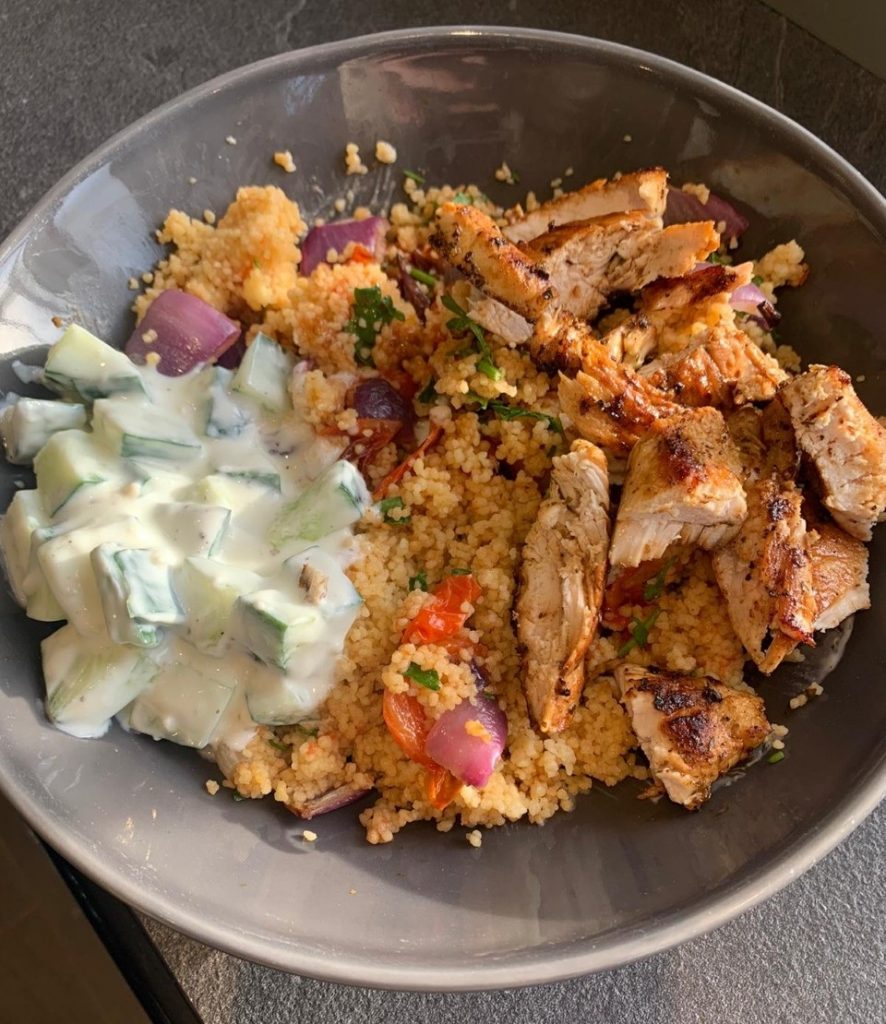 Ingredients (serves 4 – adjust amounts accordingly):
2 lemons
2 red onions
2 large chicken breasts
10g fresh parsley
260g bulgur wheat
160g natural yoghurt
2 garlic cloves
2tsp oregano
2 chicken stocks
1 cucumber
500g cherry tomatoes
Olive oil
Method:
Preheat oven to 200°C, 180°C fan, gas mark 6, peel and finely chop garlic, finely chop parsley (and stalks), half the cherry tomatoes, peel and roughly chop onions
Boil a kettle, add the chopped tomatoes and onion to a baking tray with 1 tbsp of olive oil and a pinch of salt and give everything a good mix up, put the tray in the oven for 15 minutes or until the onion is cooked and starting to crisp
While the tomatoes and onions are cooking, add the bulgur wheat and the chicken stock to a pot with a lid with 400ml boiled water over a medium heat, cook covered for 5-7 minutes or until almost all the water has absorbed, once done remove the pot from the heat, fluff with a fork and set aside until later
Meanwhile, cut chicken breasts in half like a burger bun, cover in clingfilm and flatten with rolling pin, aim for 1cm thickness
In a bowl, combine juice of the lemons, 4 tbsp olive oil, oregano, half of the garlic and a pinch of salt, once mixed dip chicken into to marinade
Heat a large frying pan over high heat, once hot, add chicken and cook for 2-3 minutes each side, once almost cooked, add remaining marinade for 1-2 minutes, remove chicken from heat once cooked through and leave to rest on clean chopping board
Roughly chop cucumber, mix in a bowl with yoghurt, add in remaining garlic, and season with salt and pepper, this is tzatziki
Add roasted mixed veg to the bulgur wheat and chopped parsley. place on plate, slice lemon chicken and serve over bulgur wheat, add tzatziki on side
Macro breakdown per serving…
Calories – 488kcal
Carbs – 63.4g
Fat – 5.6g
Protein – 49.9g
Give it a try and tag us in your cooking attempts – READY, STEADY…COOK!