Try this delicious lamb moussaka with a creamy aubergine topping!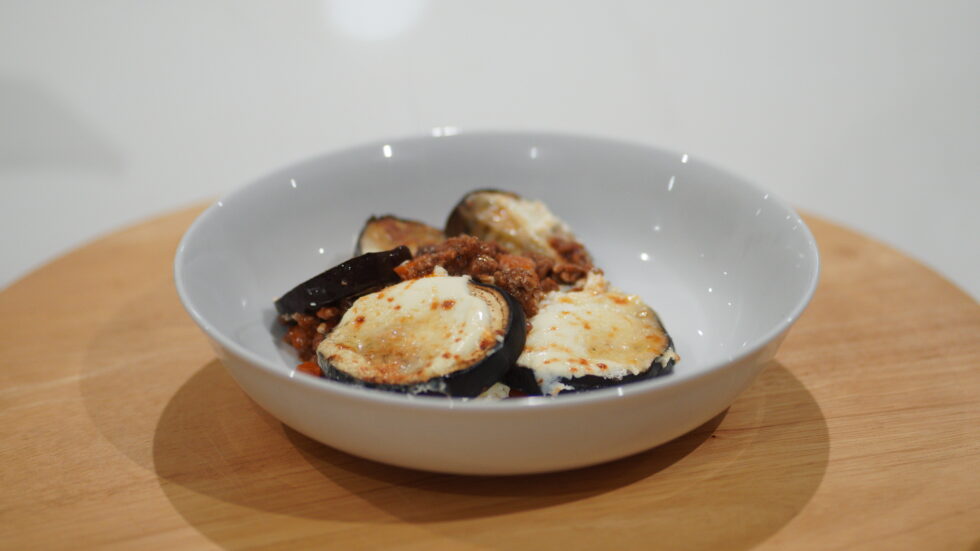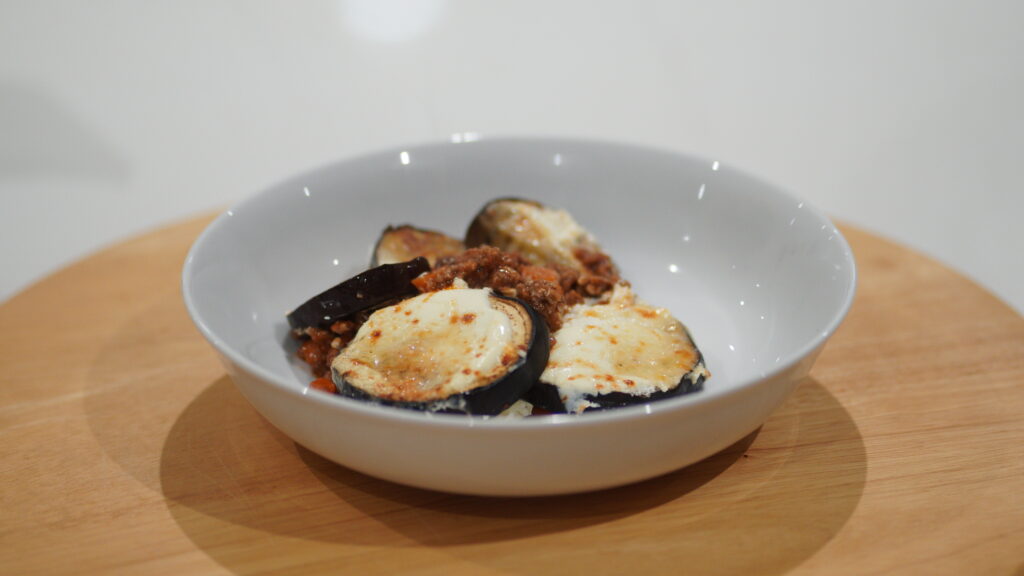 Ingredients (serves 2, adjust accordingly):
1 carrot
1 aubergine
200g lamb mince
1 tsp ground cinnamon
200g tomato passata
10g chicken stock paste
150g creme fraiche
40g grated hard Italian style cheese
Preparation time: 40 minutes
Method:
Peel the carrot, slice and cut into small pieces.
Heat a drizzle of oil in a frying pan on high heat. Add the carrot, stir occasionally and fry until soft. Add the lamb mince and ground cinnamon, then cook until browned. Drain any excess fat and season with salt and pepper.
Stir the tomato passata and chicken stock paste into the pan and simmer until thickened.
Meanwhile, preheat your grill to high. Slice the aubergine into rounds and place onto a large baking tray. Drizzle with oil and season with salt and pepper. Spread the rounds in a single layer, then grill each side until browned and soft.
When the lamb mixture has thickened, spoon into an ovenproof dish. Lay the grilled aubergine slices on top, spread the creme fraiche over the aubergine and sprinkle the hard Italian style cheese over the top.
Grill the moussaka until bubbling and the top has browned.
Macro breakdown per serving…
Calories – 593kcal
Carbs – 19g
Fat – 43g
Protein – 31g
Give it a try and tag us in your cooking attempts – READY, STEADY…COOK!