Grab yourself a heavy kettlebell, we are not going to be swinging it so we can go more weight than if we were… so test yourselves!
SUMO SQUATS
DEADLIFTS
GORILLA ROW
UPRIGHT ROW
8 REPS OF EACH X 3 ROUNDS
Sumo squats
Placing the feet wide and with the toes pointing outwards, keeping the kettlebell in a low position, lower in to your squat position by bending the knees with the core engaged and slightly sending the hips behind. Your spine should stay in a neutral position and the knees are still tracking over the toes whilst keeping the gaze forward.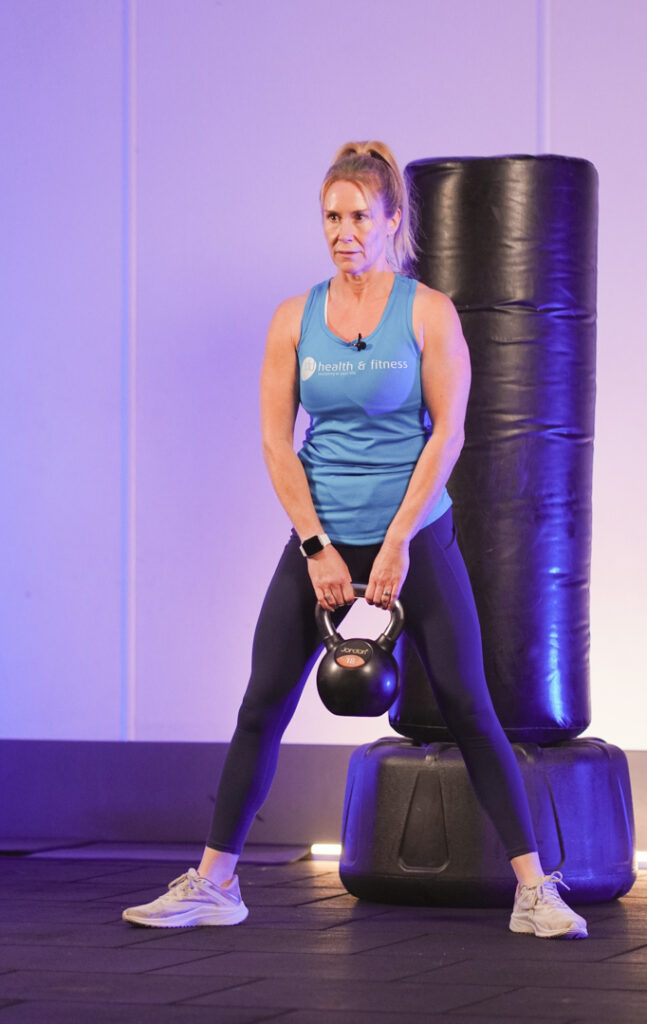 ---
Deadlifts
With your feet underneath the hips, draw the shoulder blades down and engage the core, send the hips backwards as you lower the kettlebell towards the back of the feet. As you come back up to standing, your spine is remaining neutral and imagine you are pushing the floor away with your feet, keeping the arms extended straight so as to use muscles through the back of legs, glutes and lower back.
---
Gorilla row
With the feet at shoulder width distance, hinge the hips backwards and take hold of the kettlebell whilst placing the other hand on a wall for support. The palm will be facing inwards as you raise the elbow keeping it close to the side of the body to create a row movement, lower back down towards or all the way to the floor. Repeat on both sides.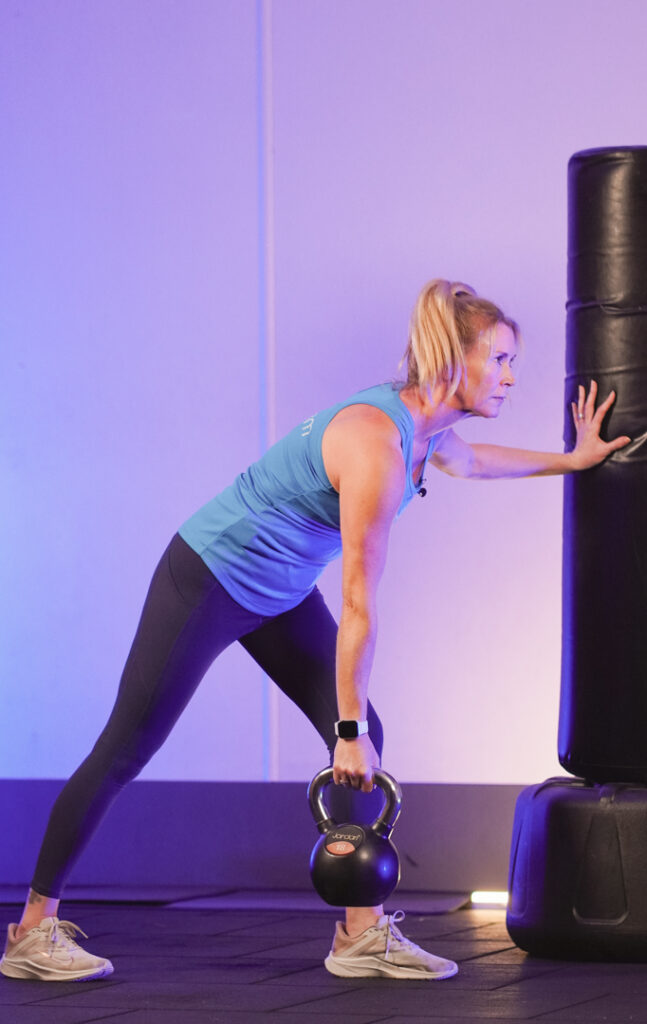 ---
Upright row
Standing with the feet underneath the hips, have hold of the kettlebell with both hands, keeping the abdominals engaged, raise the kettlebell to chin height with the elbows coming higher. Lower back down with control keeping the kettlebell close to the body.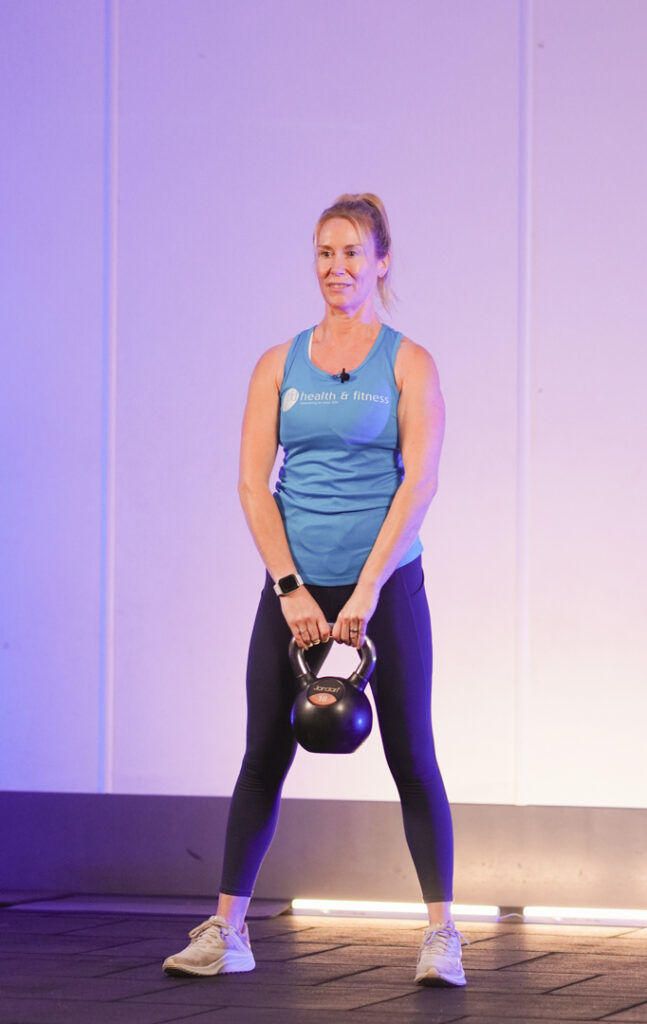 COMPLETE EACH EXERCISE FOR 8 REPS AND REPEAT X 3 ROUNDS
Let us know how you find it and tag us on social media in your sweaty selfies!