Try this Greek Mezze – perfect for the sunny evenings!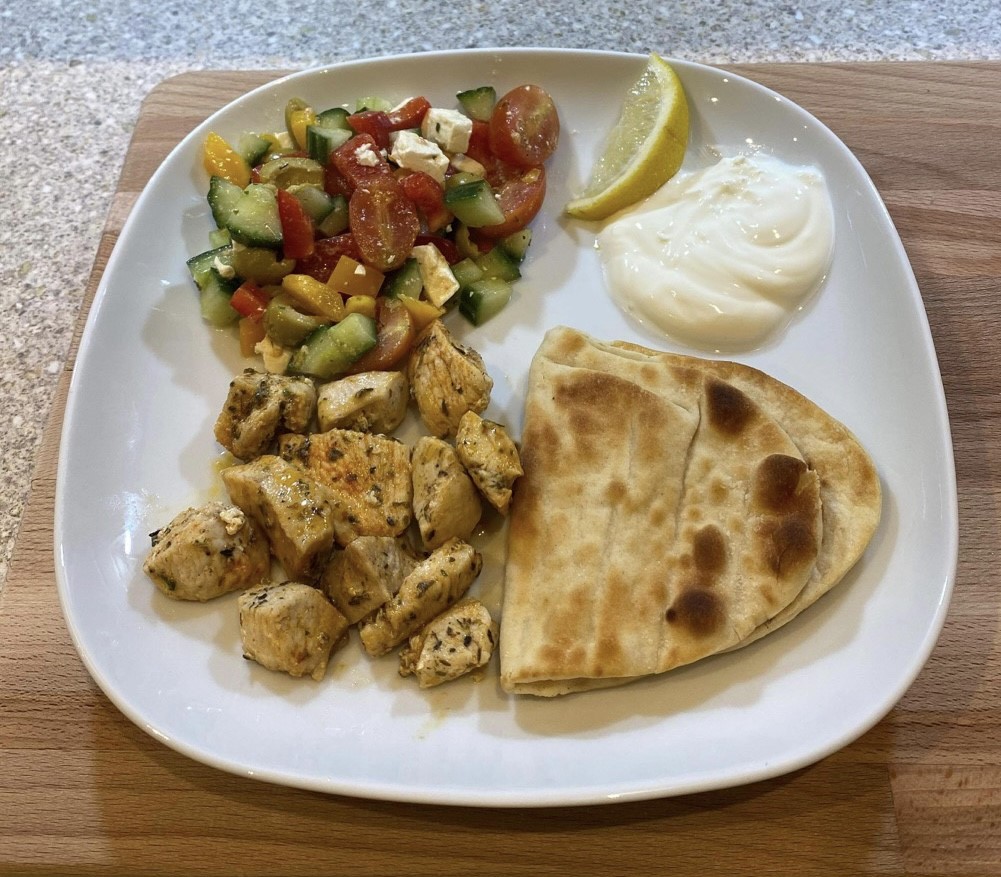 Ingredients (serves 1 adjust amounts accordingly):
55g red onion
25g cherry tomatoes
1 pitta bread
125g chicken breast
85g 0% fat Greek yoghurt
25g cucumber
10g feta
Olive oil
60g Red pepper
20g spinach
2tsp lemon juice
Method:
Slice tomatoes, pepper and cucumber, peel and slice the onion and rinse the spinach
Season chicken with salt, pepper, lemon juice and herbs of your choice, cook with the oil over medium-high heat until golden and cooked through, then slice as desired
Heat pitta according to packet
Add spinach, tomatoes, cucumber, pepper, onion, and feta to a bowl with a drizzle of lemon juice
Put yoghurt to one side, place the pitta, chicken and veg on the plate and enjoy!
Macros:
Calories: 483kcal
Carbs: 27g
Protein: 43g
Fat: 8g
Give it a try and tag us in your cooking attempts – READY, STEADY…COOK!