Glute Bridge Single Leg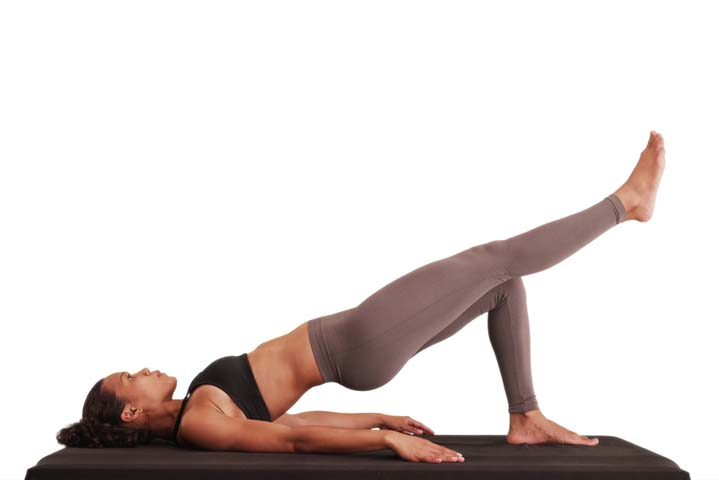 Lie with your back on the floor and knees bent at 90 degrees.
Lift the hips off the floor by pushing through the floor with your heels.
A straight line should run from the back of your shoulders to your knees.
Extend one lower leg, keeping to the straight line.
Lower your hips and repeat.