Get the BBQ out to try this delicious and healthy summertime meal!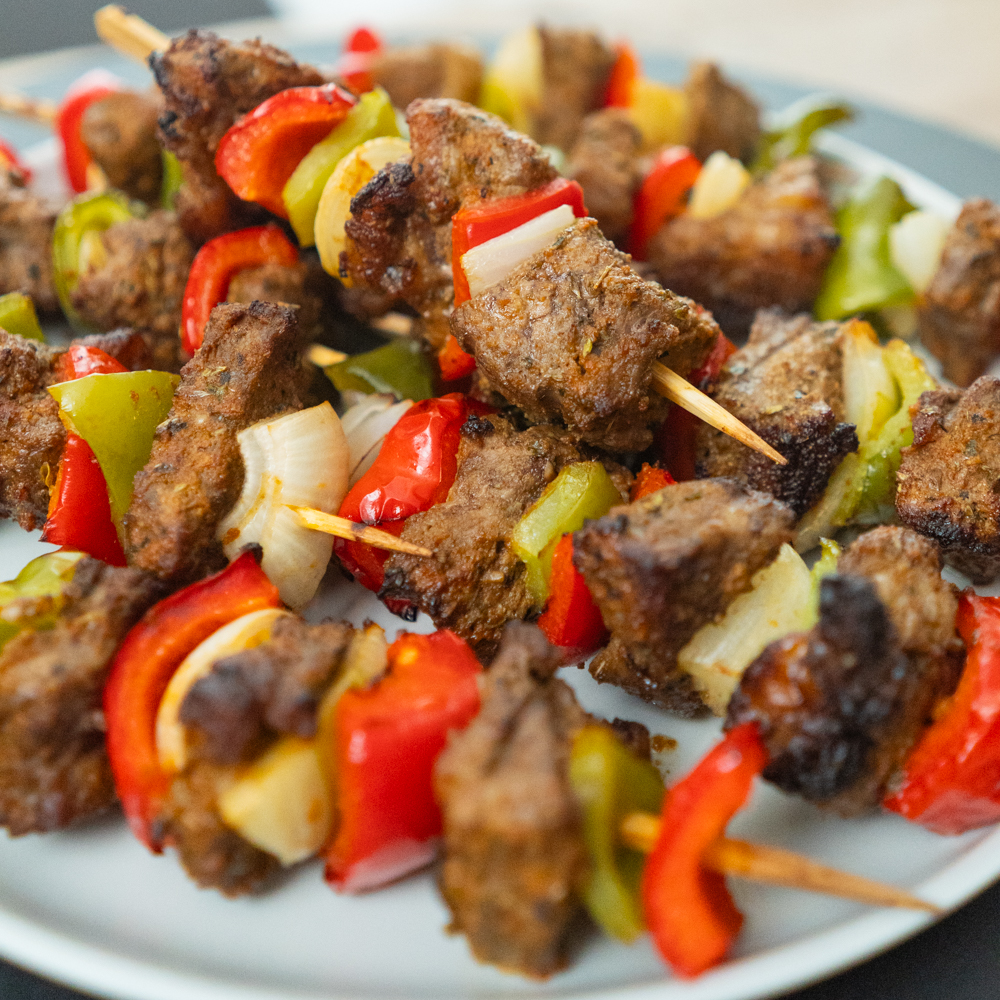 Ingredients (serves 10 skewers, adjust accordingly):
4 tablespoons of Franks Red Hot Sauce
800 grams sirloin steak, chopped into 1 inch pieces
2 teaspoons cumin
2 teaspoons dried oregano
1 ½ teaspoons smoked paprika
1 ½ teaspoons garlic granules
Salt & pepper to taste
3 tablespoons oil
2 red peppers, deseeded and chopped
2 green peppers, deseeded and chopped
2 onions chopped
10 skewers, soaked for 20mins
Method:
Place the steak into a large bowl and add the cumin, dried oregano, smoked paprika, garlic granules, salt, pepper, oil and franks hot sauce.
Stir to combine the ingredients, cover and marinade in the fridge for 20mins.
Slide a piece of steak down a skewer, followed by a green pepper, red pepper and onion etc.
Repeat with the remaining skewers.
Place onto a BBQ and cook for 3mins a side for a medium rare or 4-5mins for well done.
Serve and enjoy!
Macro breakdown per serving…
Calories – 198kcal
Carbs – 5.7g
Fat – 11.7g
Protein – 17.7g
Give it a try and tag us in your cooking attempts – READY, STEADY…COOK!