Challenge your core with this fitball focus workout!
SUPERMAN
CRUNCH
KNEE TUCKS
BALANCE
1 MINUTE EACH X 3 ROUNDS
Superman
Lay over the top of the fitball with your hands and feet all on the floor.
Lift your opposite arm and leg up to a straight line and engage your core to keep stable.
Hold them up briefly before lowering back to the floor (the longer you hold them up the harder your core will be working).
Repeat with your opposite arm and leg.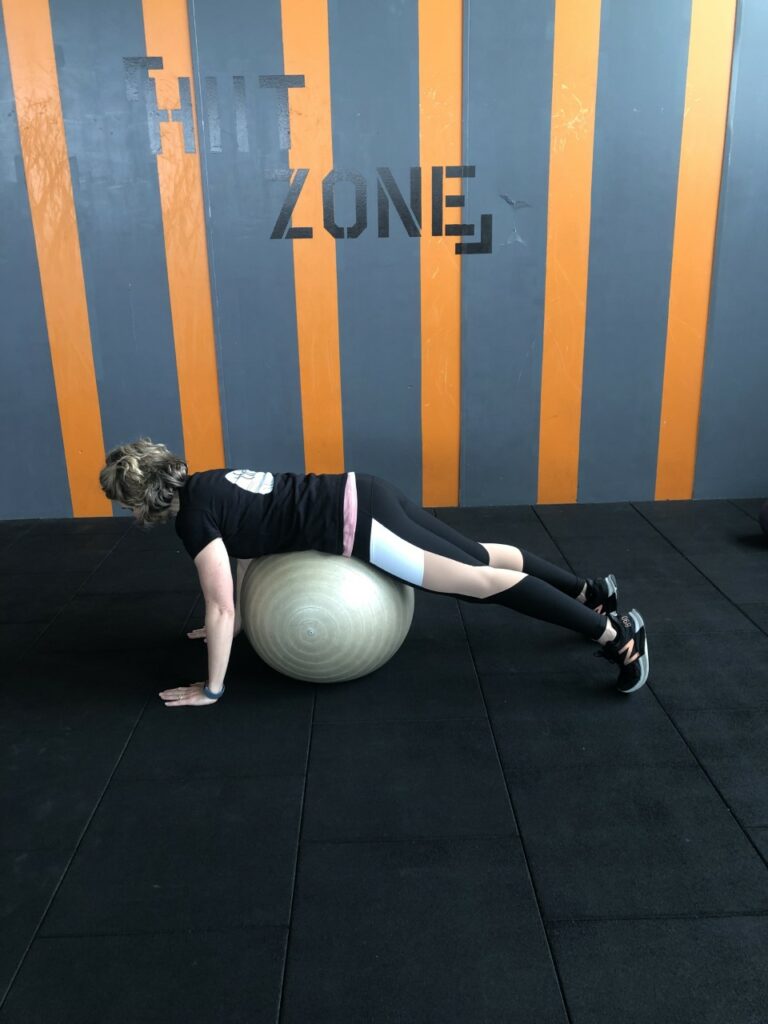 ---
Crunch
Sit on top of the fitball, then walk yourself down until the ball is around your lower back.
The wider you have your feet the more this will help with your stability so if you want to make it harder place your feet closer together.
Lean yourself back over the fitball until you feel tension in your core.
From here bring yourself back up towards the starting position but make sure you maintain the tension in the core.
Find a spot on the ceiling to keep your eyes on which will encourage you to maintain a neutral spine and neck throughout the movement.
Repeat this movement and remember it is a fairly small movement to keep that tension!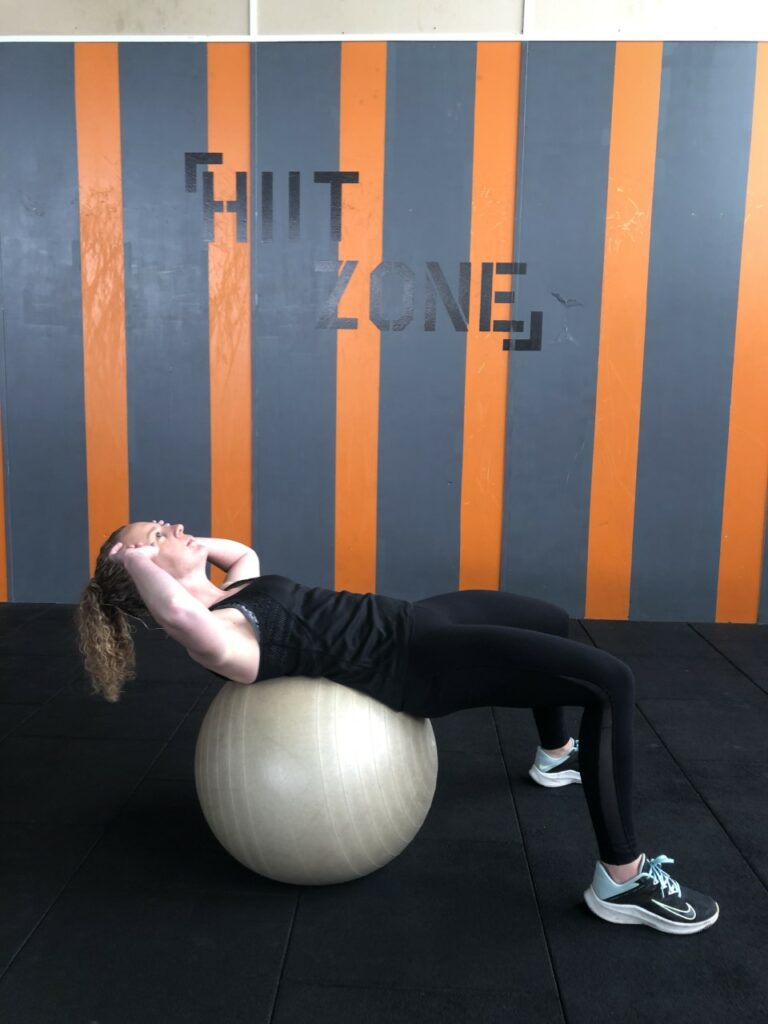 ---
Knee tucks
Start face down on the fitball and roll out to a high plan position where your hands are on the floor and the fitball is sitting around your knees.
Keep your core tight to hold the plank position with your body in a straight line.
Use your core to draw your knees up underneath you so the tops of your feet end up being on the fitball and your knees are by your chest.
Control the movement back out to the starting plank position and then repeat.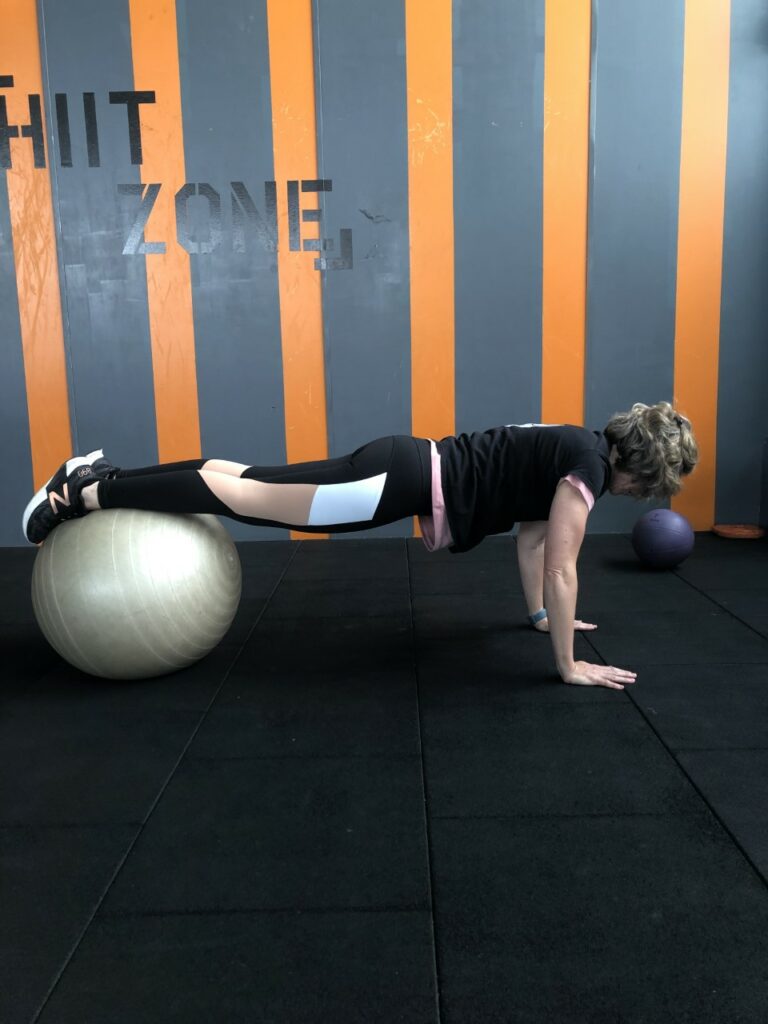 ---
Balance
Start with the fitball resting against your knees and place your hands on the ball just in front of them.
Gently roll forwards placing more weight into your hands until you have the weight equally in your hands and knees.
Keep practising this until you can maintain balance on top of the ball! Remember tiny little adjustments and using your core to help keep you there!
When you become confident with this you can slowly start to try and take one hand off…
Again, when this is achievable try taking the weight even more forwards so the fitball is on your shins and then lift the hips up directly over the ball so you can take both hands off!
Practise makes perfect with this one!!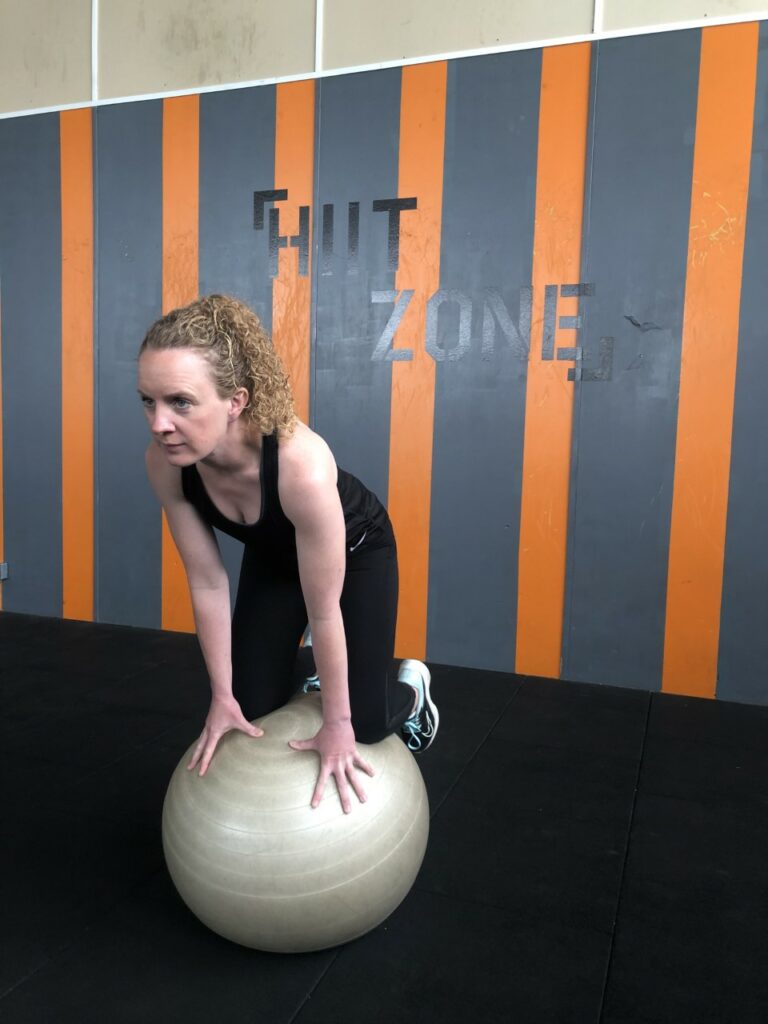 ---
COMPLETE EACH EXERCISE FOR 1 MINUTE BACK TO BACK
REPEAT X 3 ROUNDS!
Let us know how you find it and tag us on social media in your sweaty selfies!