Try this quick and easy Cheesy Garlic Pasta Bake in 20 minutes!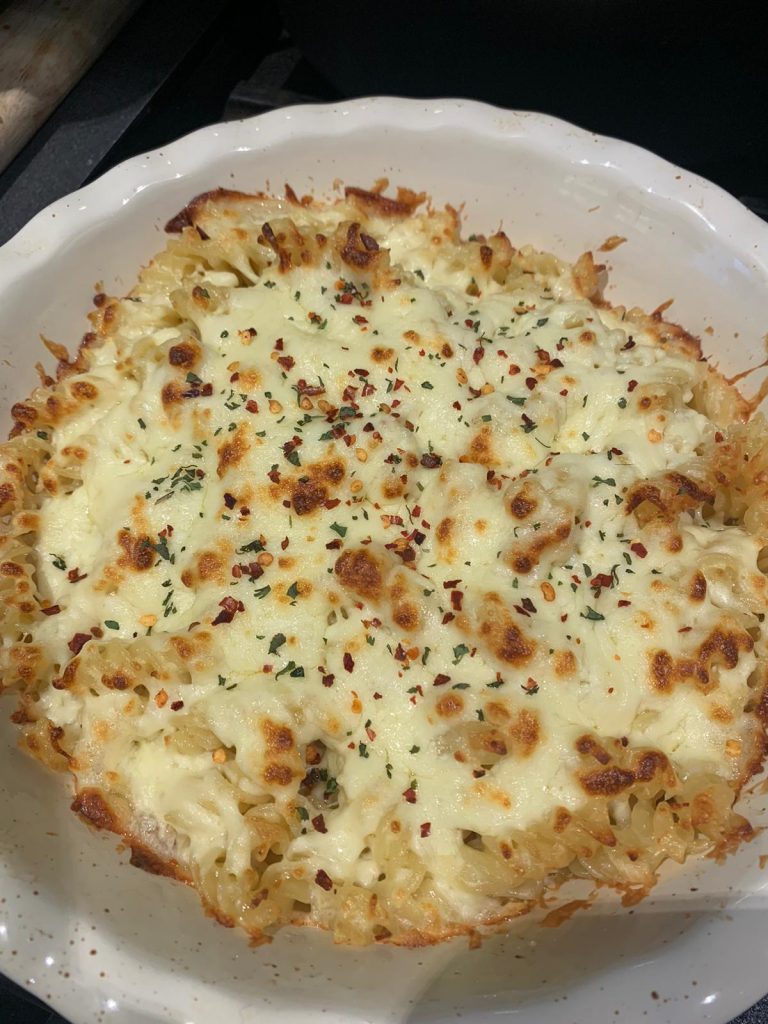 Ingredients (serves 3 – adjust amounts accordingly):
250g pasta
100g butter
100g mozzarella (pre grated)
100g cheddar
3 garlic cloves
parsley (optional)
chilli flakes (optional)
Method:
Cook pasta by instruction (salt the pasta), preheat the oven to 200° fan
Melt the butter in a pan on a low heat, add a ladle worth of pasta water to the butter and continue to stir to mix
Add 3 minced garlic cloves to melted butter and sauté for a further 1-2 minutes
Once the pasta is cooked, add to the garlic butter and stir through
Put the garlicky pasta into an oven dish and cover in grated mozzarella and cheddar, then place in preheated oven for 8-10 minutes
Remove, sprinkle with chopped parsley and chilli flakes (optional) and enjoy!
Macro breakdown per serving…
Calories – 631kcal
Carbs – 61.8g
Fat – 34.5g
Protein – 18.7g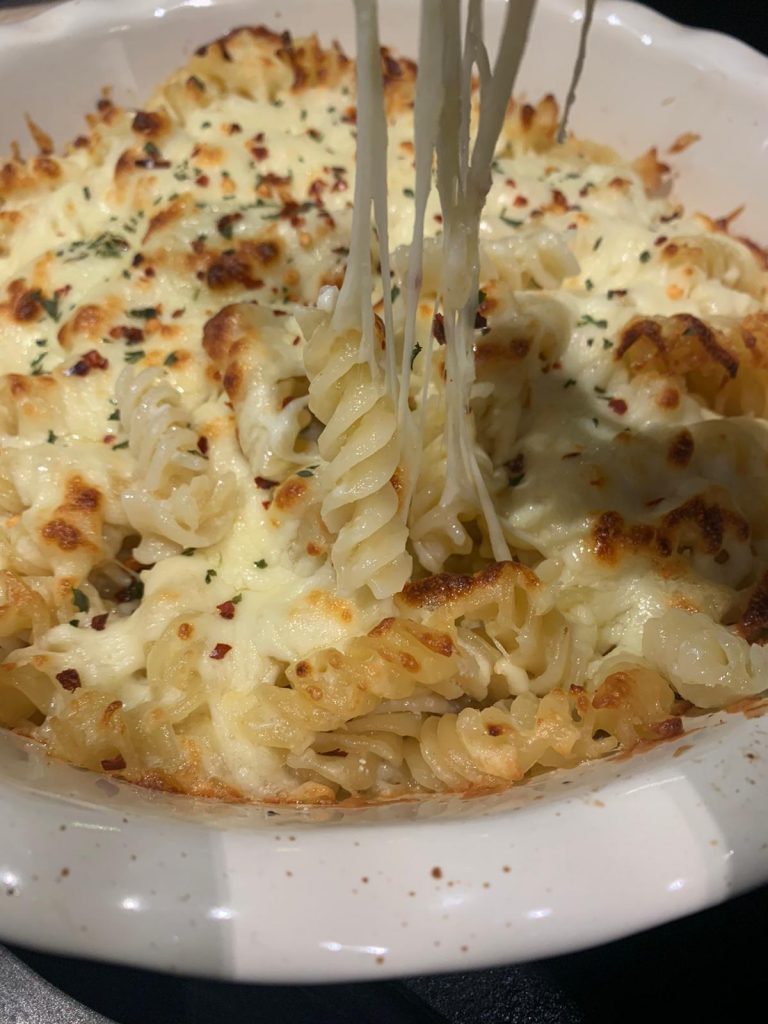 Give it a try and tag us in your cooking attempts – READY, STEADY…COOK!