Try this full body workout using just dumbbells and let us know how you get on!
SQUAT UP & DOWN ON KNEES HOLDING DUMBBELL
DUMBBELL DEADLIFT
RENEGADE ROW
WOODCHOPS
CHEST PRESS
45 SECONDS OF EACH, 15 SECONDS REST, REPEAT X 3 ROUNDS
Squat up & down on knees holding dumbbell:
Holding a dumbbell out in front of you, lower into a squat and from there, keeping the dumbbell held out in front, drop on to one knee and then the other. Bring yourself back up in to squat position…. Not all the way back up to standing and repeat!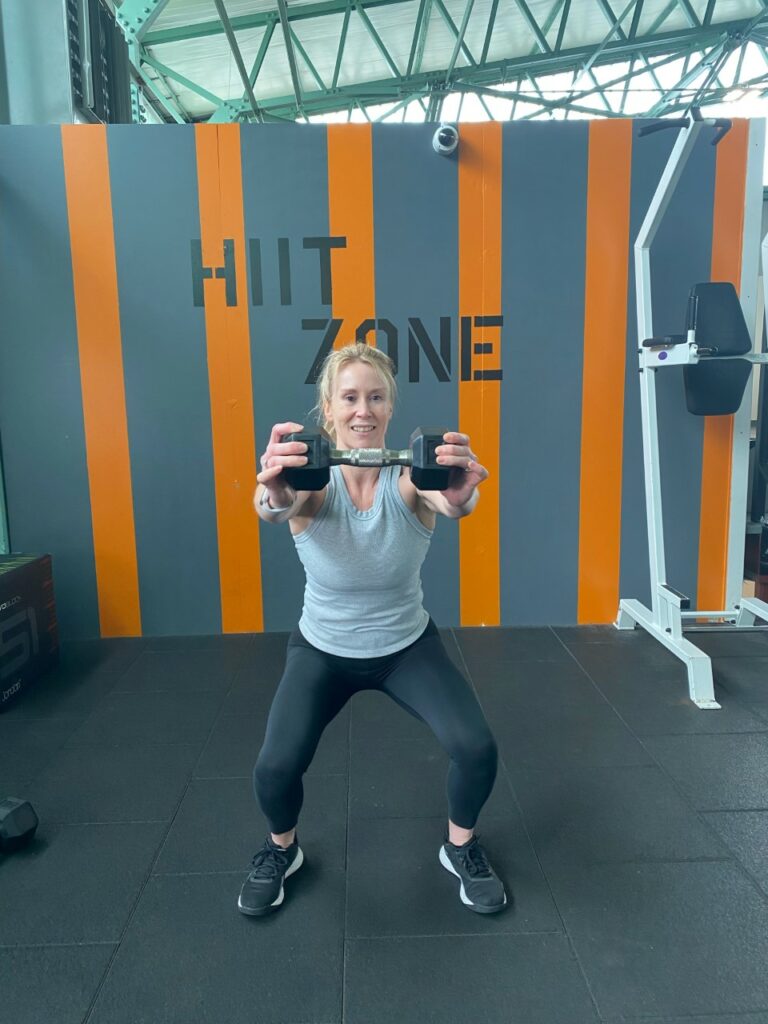 ---
Dumbbell Deadlift:
Take a dumbbell in each hand palms facing towards you. Place the feet hip width distance apart, keep the knees soft and bend at the waist sending the hips backwards and the back remains straight bracing through your core and lowering as far as you can.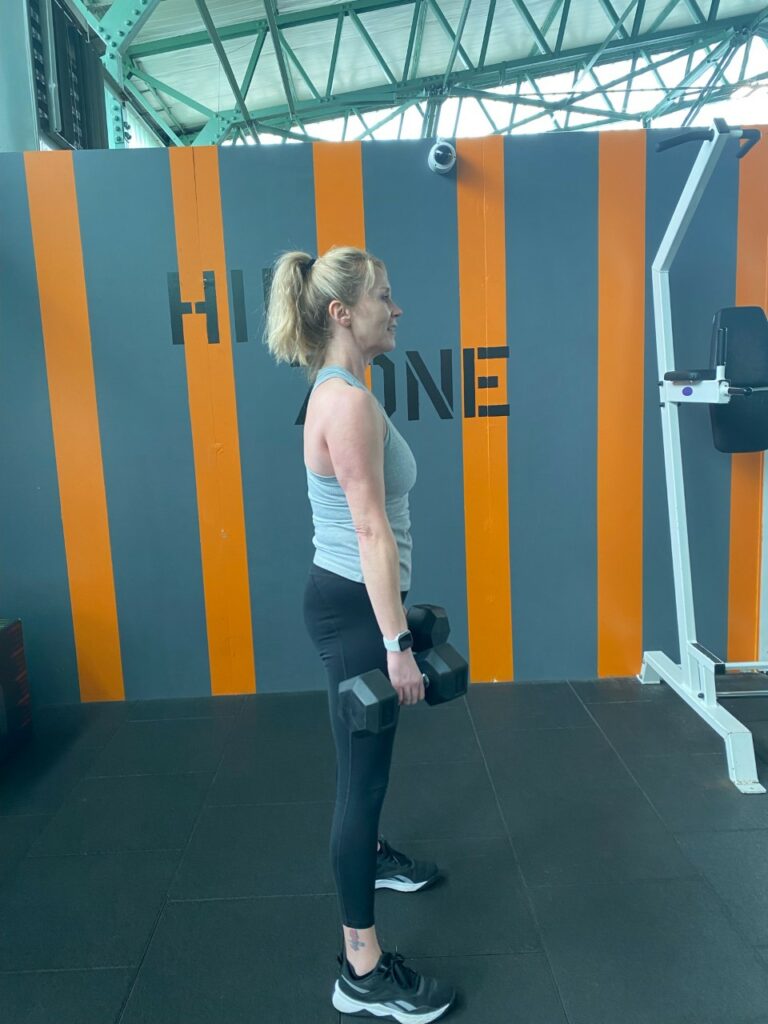 ---
Renegade Row:
In a plank position either on feet or knees, hold a dumbbell in each hand. Keeping the elbow in close to the side of the body row back trying to remain stable through the body and not allowing the hips to dip side to side as you alternate arms.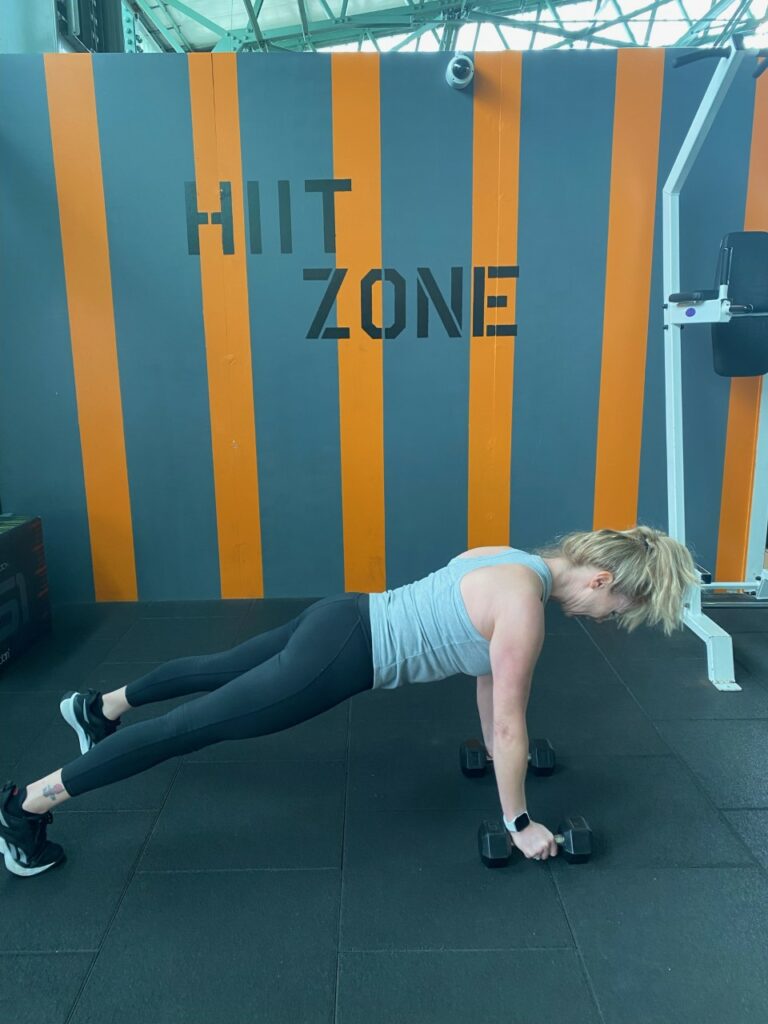 ---
Woodchops:
Holding one dumbbell in both hands raise above head on the diagonal coming up on opposite toe, lower to opposite diagonal rotating in the torso and coming up on to other toe. Perform half one way and switch to other way.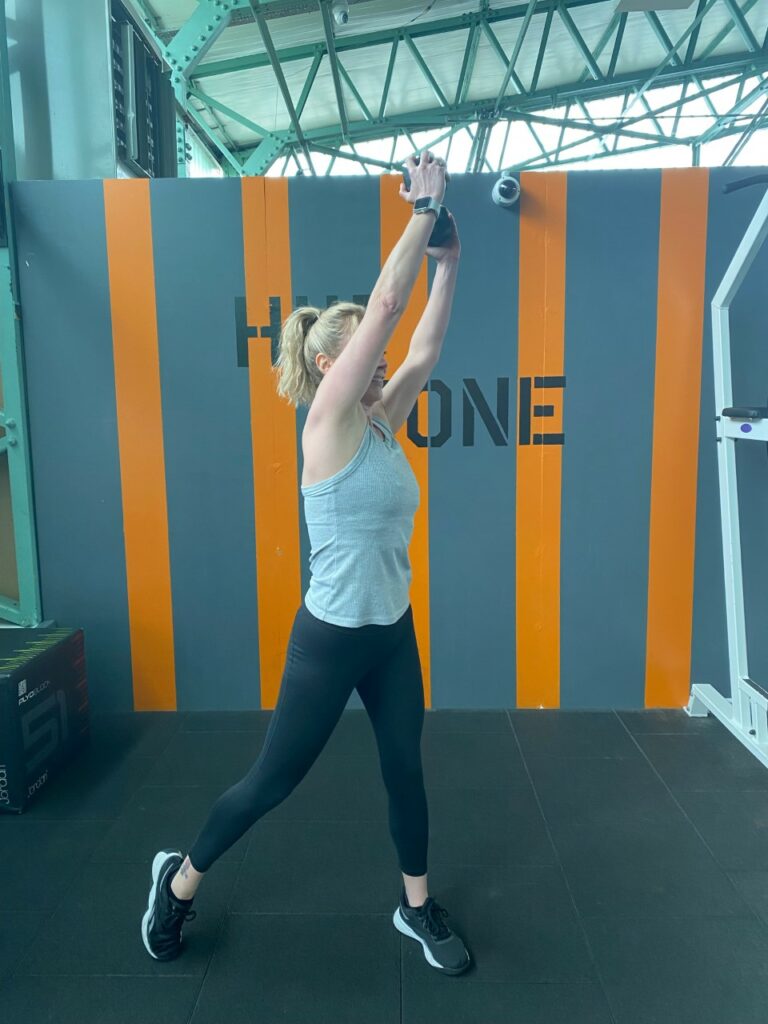 ---
Chest press:
Lying on the back, hold a dumbbell in each hand with palms facing away from you and elbows out to the side, extend the arms without locking out the elbows and control the arms back down to start position. Adding in a harder core option you can raise legs to a table top position or lift the hips to a bridge position for extra glute work.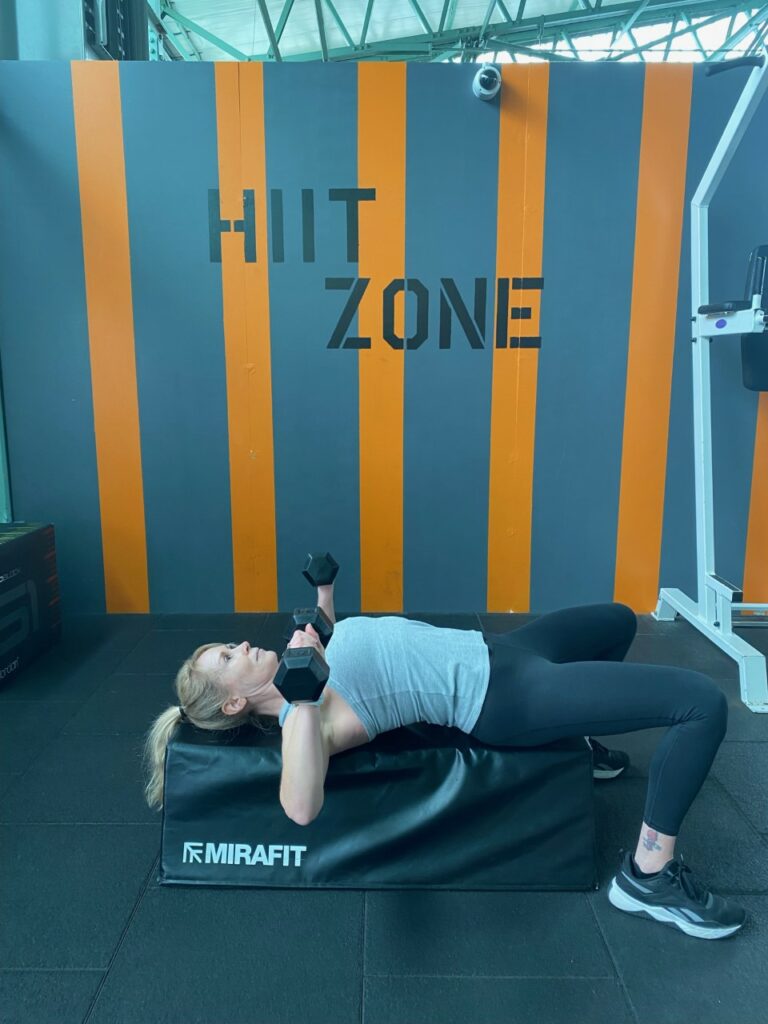 COMPLETE EACH EXERCISE FOR 45 SECONDS, REST FOR 15 SECONDS AND REPEAT FOR 3 ROUNDS
Let us know how you find it and tag us on social media in your sweaty selfies!