Get ready to feel that core burn with this little circuit! 
BICYCLE CRUNCH
LEG LIFTS
BUTTERFLY SIT UP
PLANK HOLD
COMMANDO PLANK
PLANK TOE TAPS
1 MINUTE EACH X 2 ROUNDS
Bicycle crunch
Lay back flat on floor, bringing your legs up to 90 degrees and fingers to your temples
Lift one shoulder blade off the floor and across taking your elbow to the opposite knee
At the same time extend your other leg out as straight as you can
Bring it back to the starting position and repeat on the other side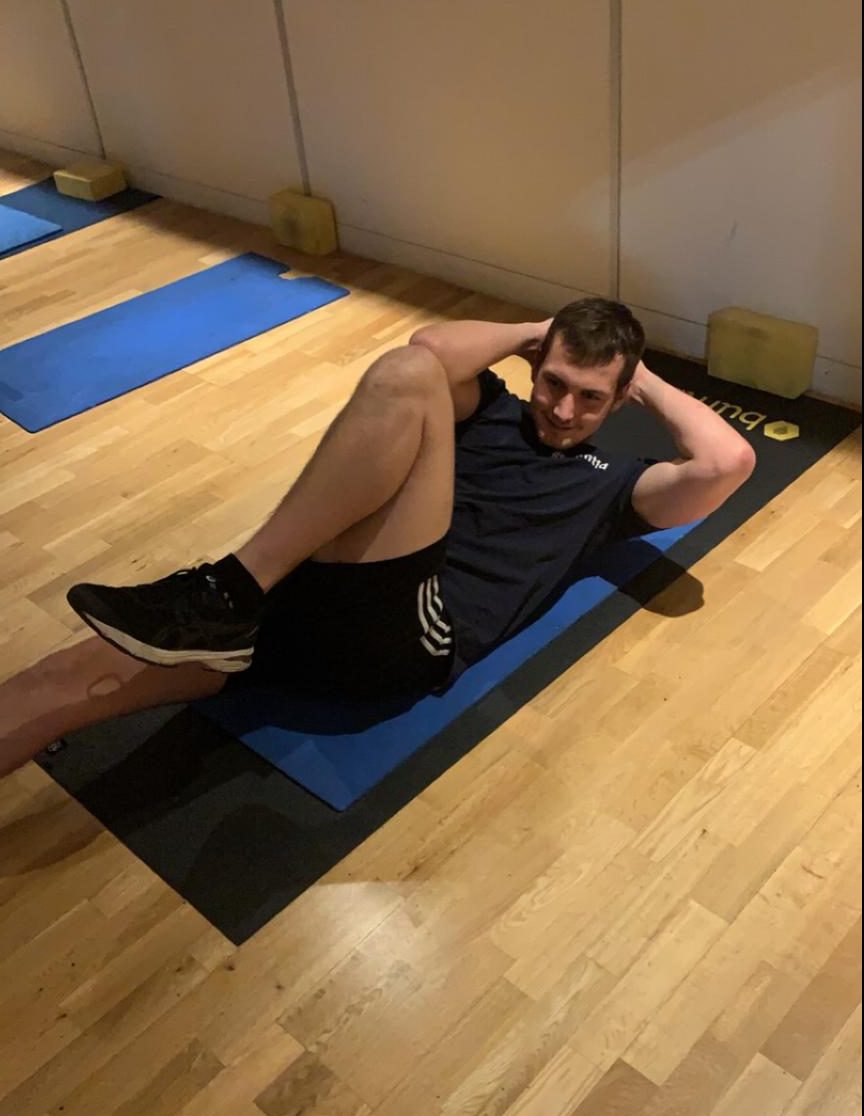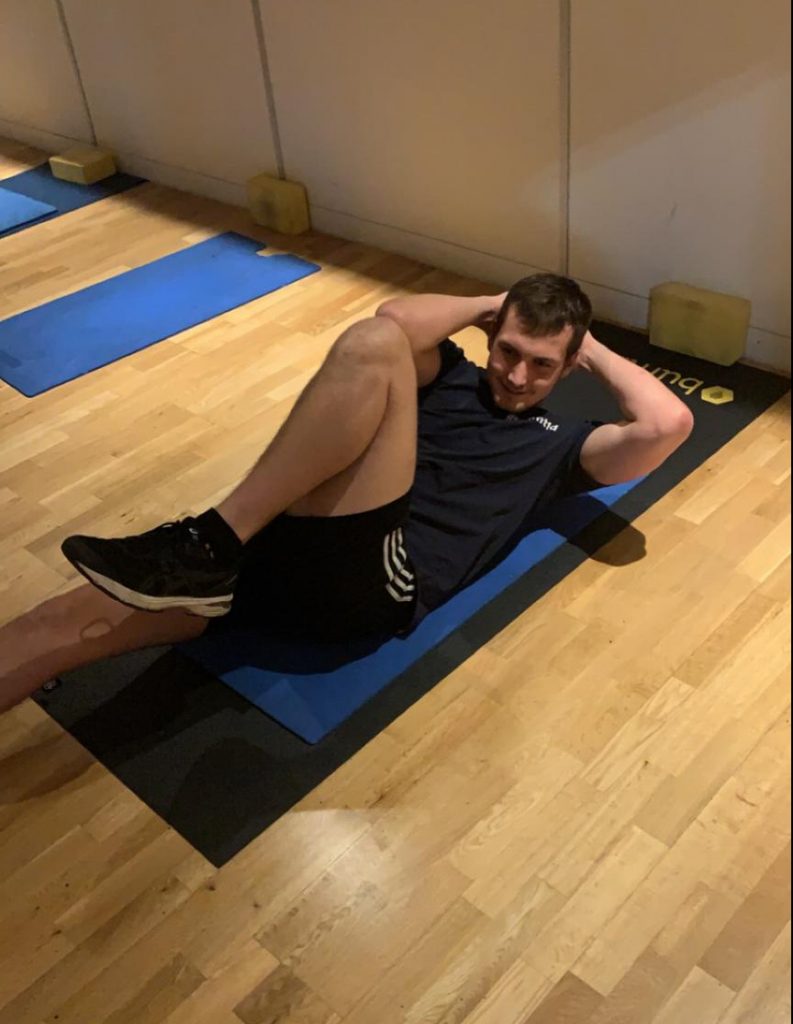 Leg lifts 
Lay flat on floor with your legs either at 90 degrees or straight up with feet towards the ceiling
Place your hands underneath your lower back for support and keep your back in contact throughout the movement
Extend one leg out as straight as you can hovering it just above the floor, bring back up and repeat on the other side
If that is too easy then try extending both legs down at the same time – control the whole movement!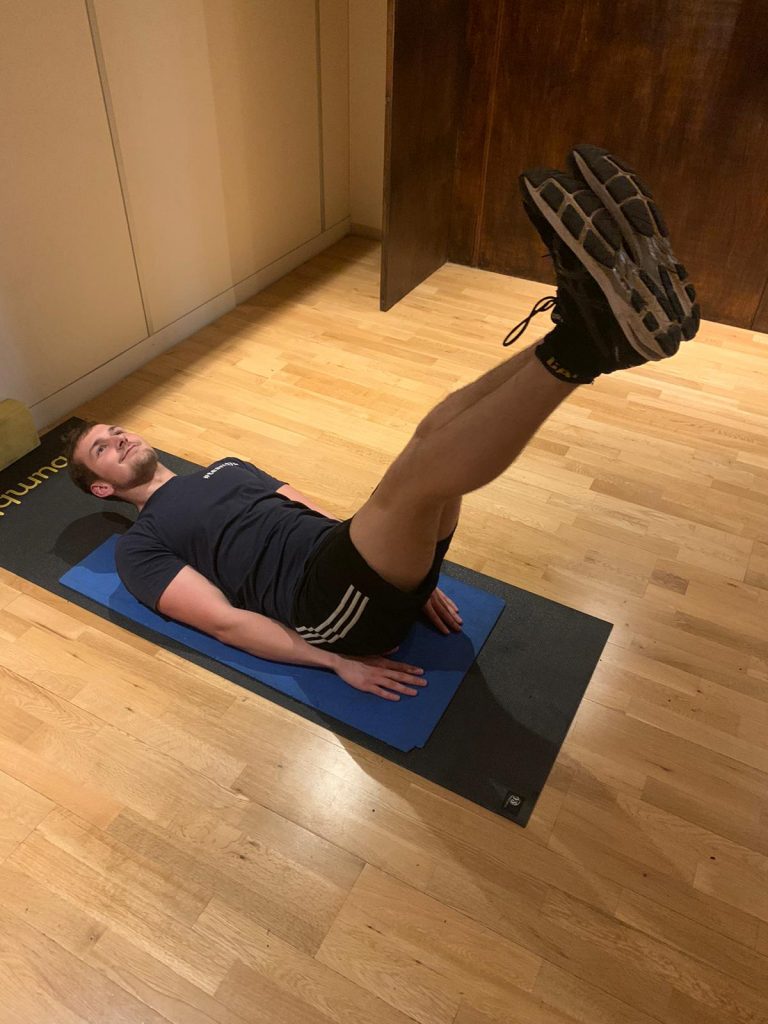 Butterfly sit up
Place the soles of your feet together
Lower your upper body down to the floor taking the arms above your head
Use your core to pull yourself back up to the starting position trying to keep your feet on the floor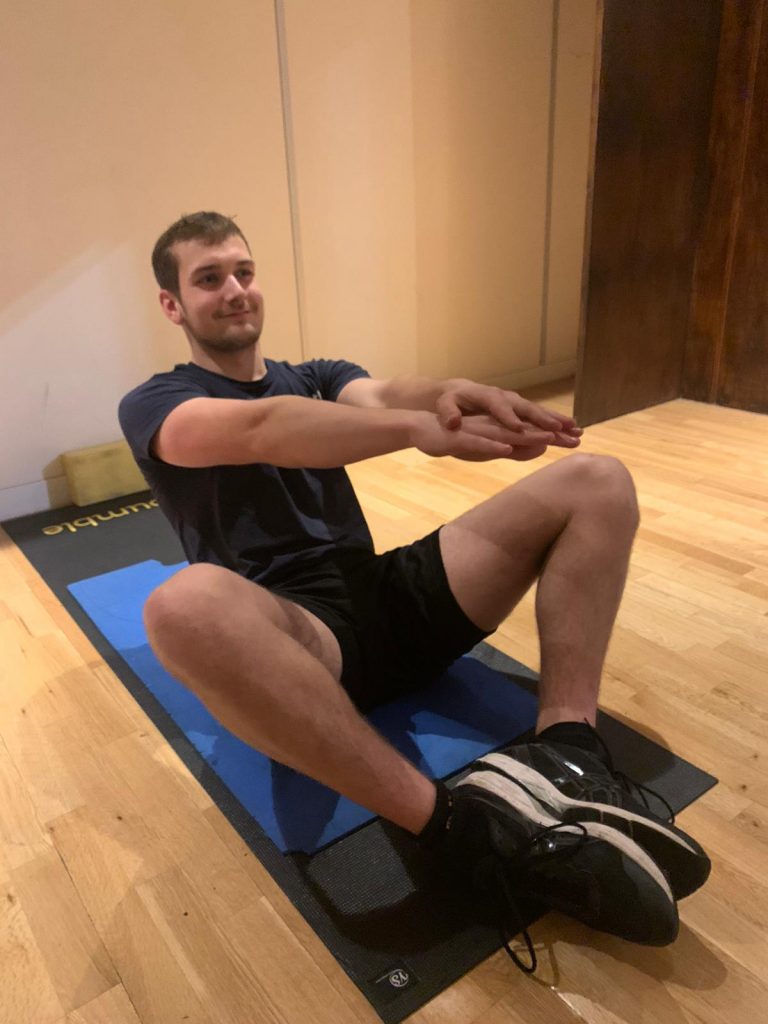 Plank hold 
Come down onto knees and get into table top position
Extend legs so toes and elbows are planted on floor
Engage your core and squeeze the glutes
Keep your elbows stacked under shoulders, and your body in a straight line
Make sure those hips don't creep up!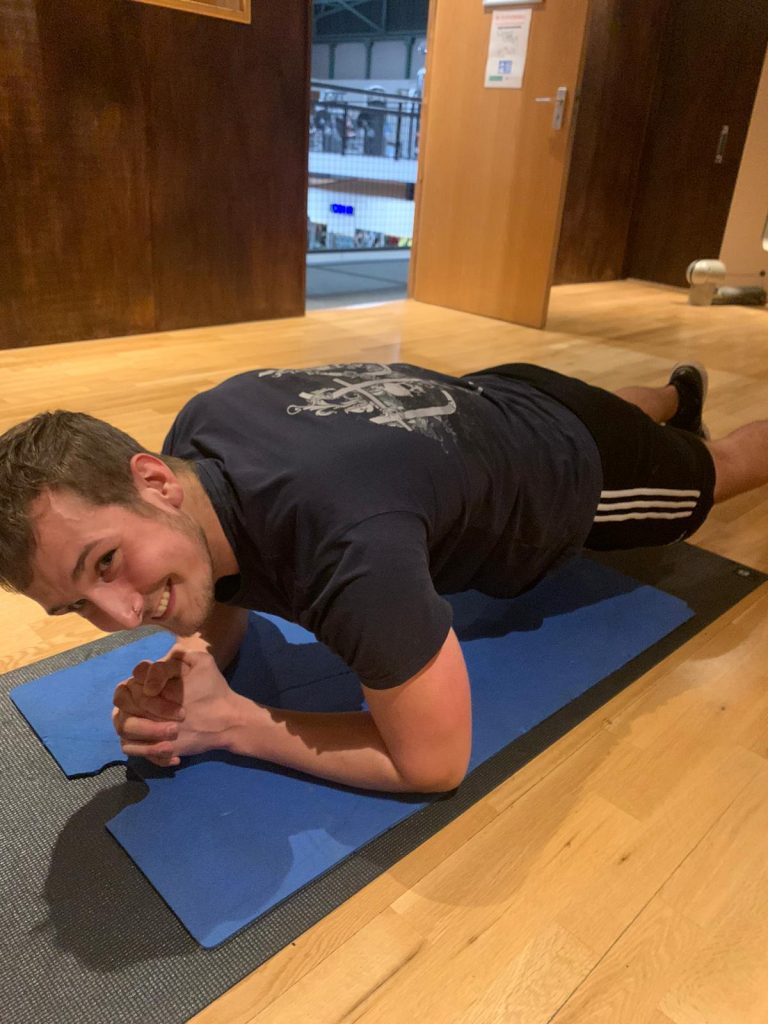 Commando plank
Get into standard plank hold position on elbows
Squeeze glutes and engage abs
Move from elbows up onto your palms (press-up position) and then back to elbows
Alternate your leading arm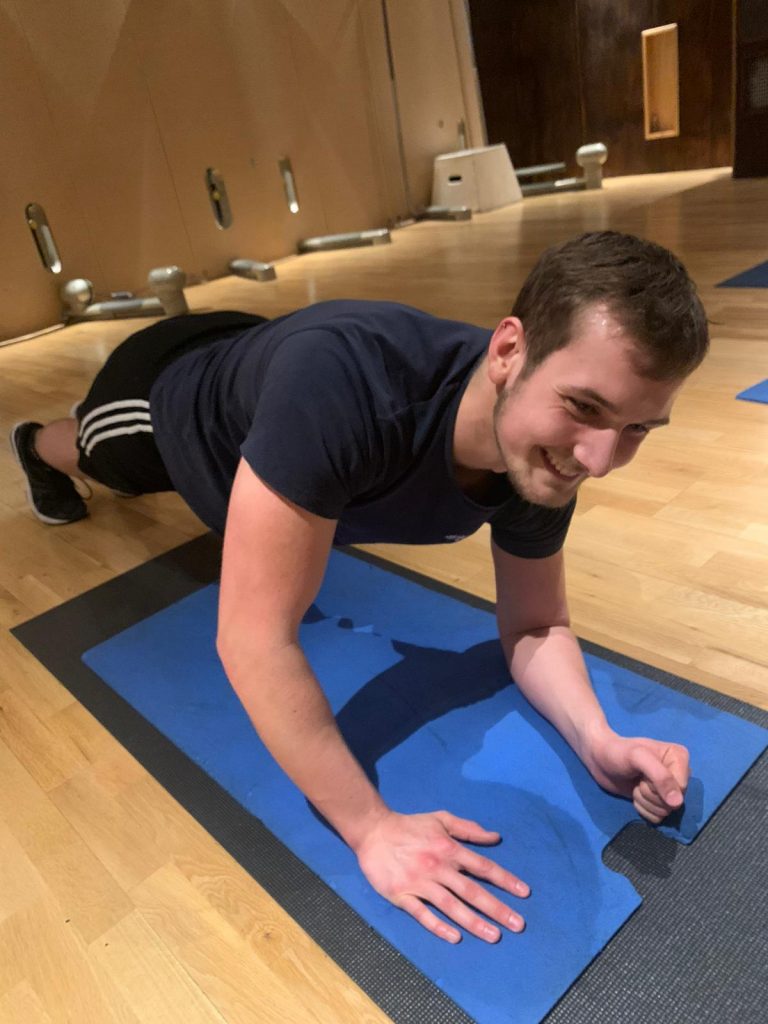 Plank toe taps 
Start in a standard plank hold position on elbows
Squeeze glutes and engage abs to maintain a strong plank position throughout the body
Tap one leg out to the side as far as possible, then back to the middle
Repeat on the other side and keep going!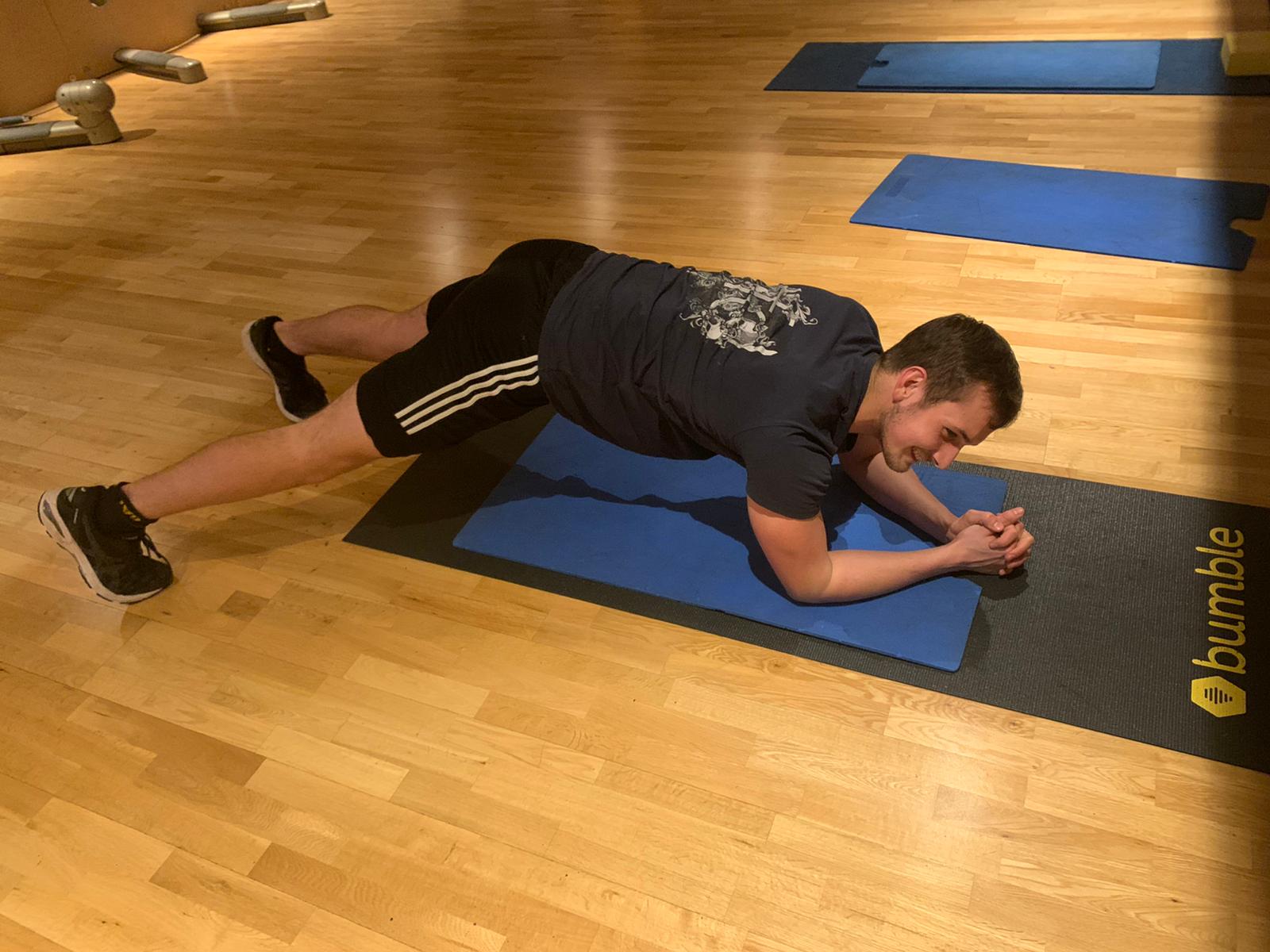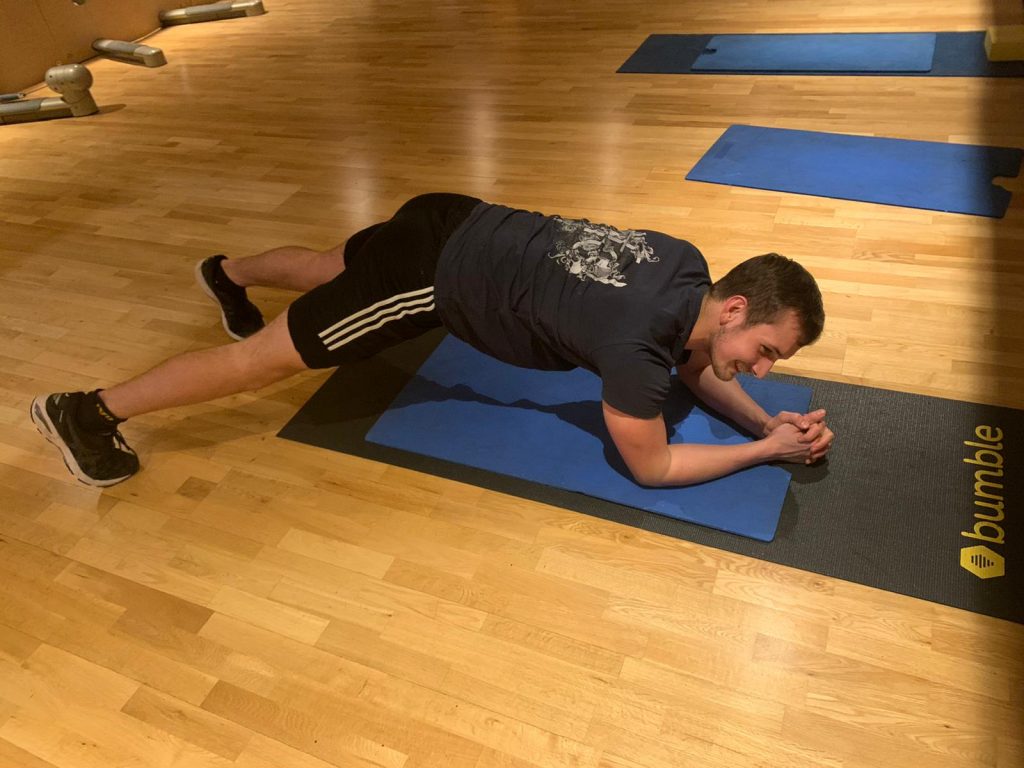 COMPLETE EACH MOVE FOR 1 MINUTE AND REPEAT TWICE THROUGH
Let us know how you find it and tag us on social media in your sweaty selfies after this one!