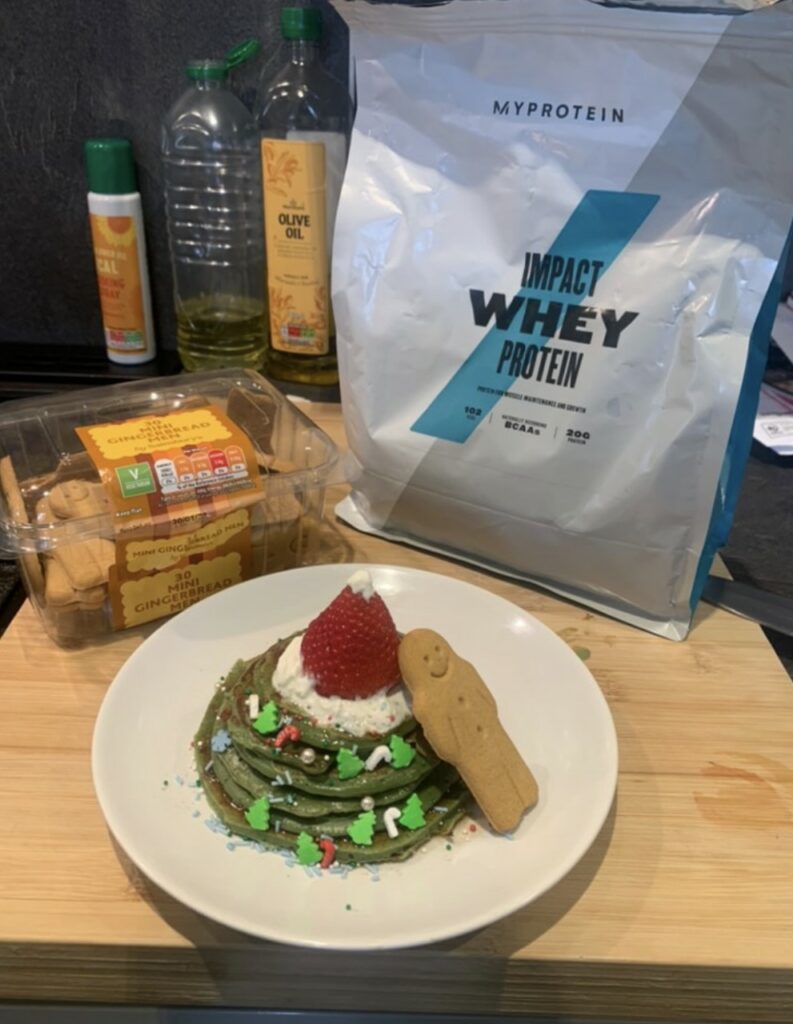 Ingredients (serves 1):
1 scoop of Protein powder (gingerbread if you have)
1 large banana
2 large eggs
1 scoop of rolled oats (50g)
Tablespoon of butter (for frying)
Green food colouring
Optional toppings:
Whipped cream
Gingerbread men
Syrup
Sprinkles
Prep time: 5 minutes
Cook time: 5 minutes
Firstly, add eggs and banana to a blender and blend until smooth
Add protein, food colouring and oats, then blend again until mixed together
Heat a little butter over a frying pan at a medium temperature before pouring over ¼ of the batter (if you want thick pancakes, wait 15 seconds for them to fry a little, then add more batter to the top), then turn heat to low
Cook over a low heat for 30-60s, then flip, then cook for a further 30 seconds. Remove from plate and repeat process, making each pancake smaller to shape a tree, with the rest of the batter until you've got a stack
Top with whatever toppings you'd like. We used maple syrup, Christmas sprinkles, gingerbread man, whipped cream and a strawberry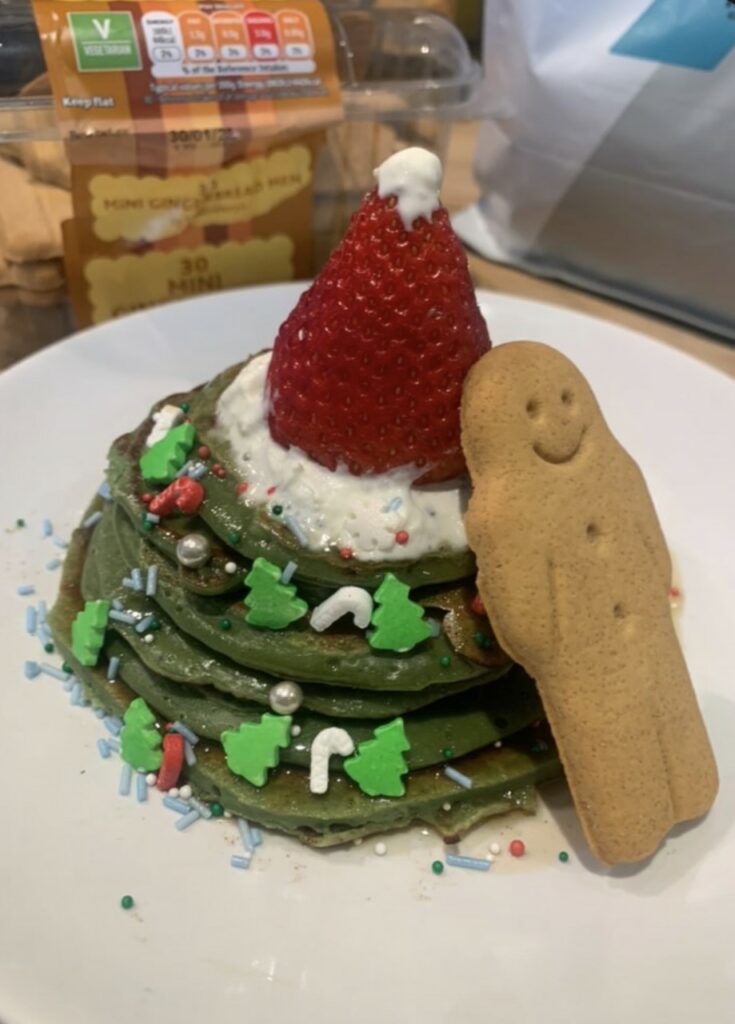 Macro breakdown per serving… (not including toppings)
Calories – 598
Carbs – 53.0g
Fat – 24.0g
Protein – 41.4g
1 of your 5 a day
Give it a try and tag us in your cooking attempts – READY, STEADY…COOK!