Chilli Chicken Ramen is simple to make and very healthy so give it a try for yourself!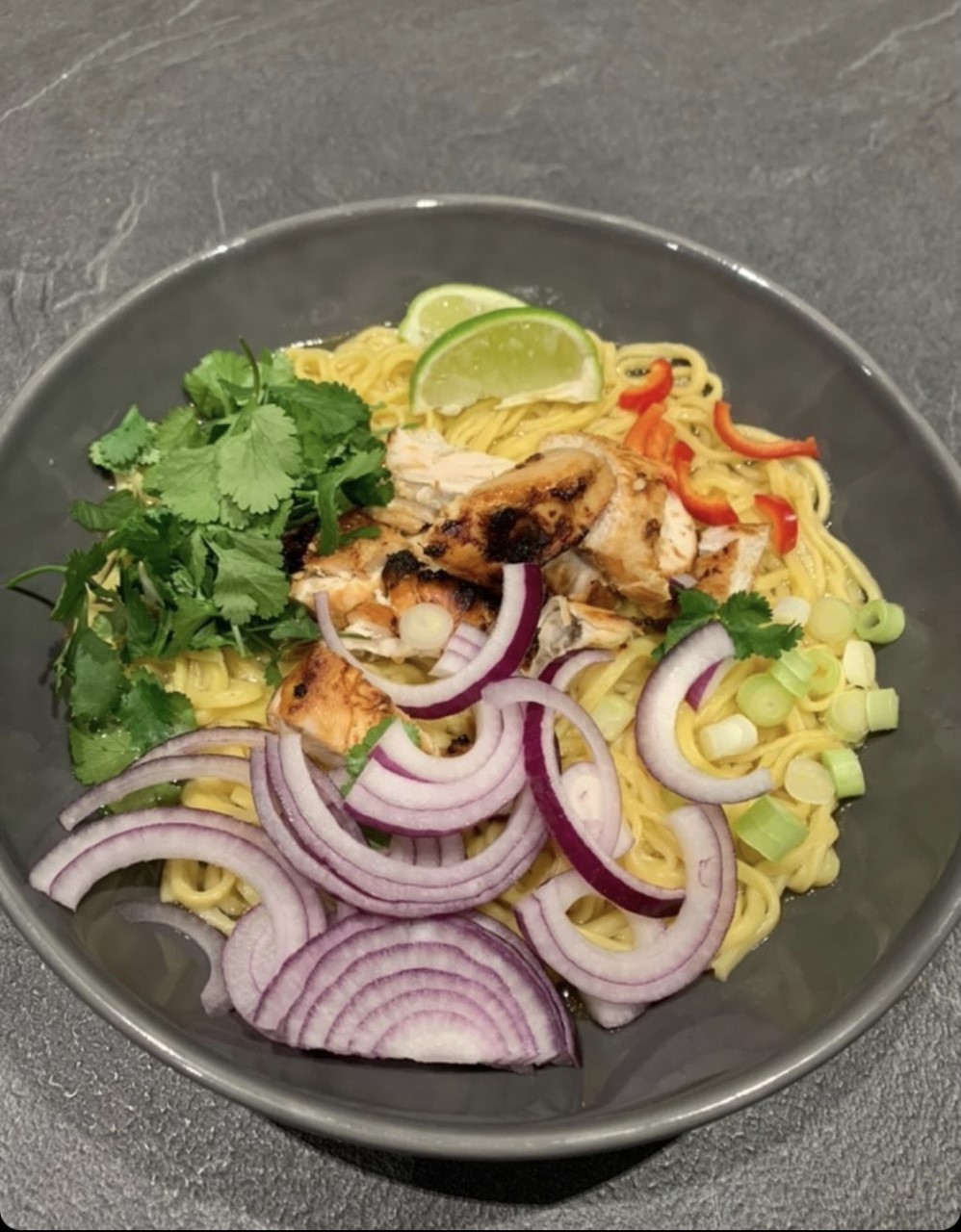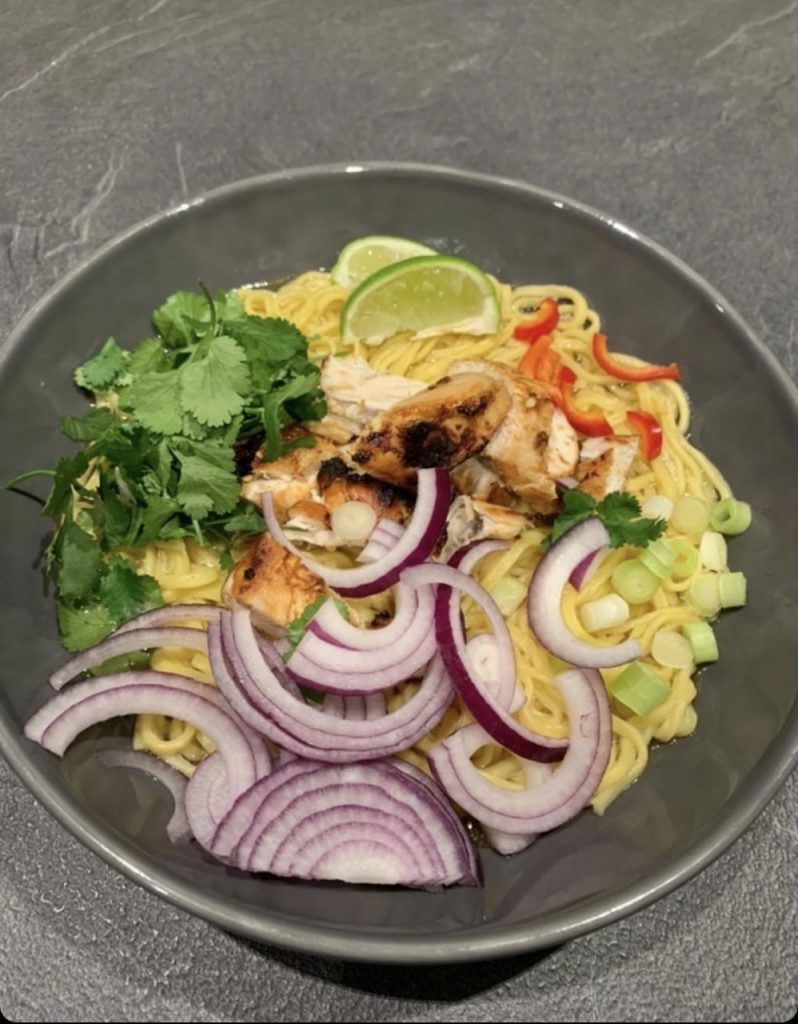 Ingredients for 4 (adjust amounts accordingly):
3 chicken breasts
2 Red onion
Soy sauce (30ml)
2 Red chilli
4 nests of dried noodles
2 chicken stocks
Fresh coriander
2 spring onions
1 lime
30g ginger
Sriracha sauce (optional)
Method:
Preheat oven to 220c/ 200c fan/ gas 7
Peel and grate ginger, mix in bowl with 30ml soy sauce
Slice chicken breasts in half as if slicing a burger bun and add to soy/ginger marinade
Line baking tray with baking paper and add chicken, place in preheated oven for 12-15 minutes or until cooked through
Peel and slice red onions, slice red onion (de-seed for reduced heat), trim and slice spring onion, cut lime into 4 wedges, pick coriander leaves from stalks
Dissolve stock cubes into 1.5L of boiled water and add sriracha accordingly, cook over low heat for 5 minutes – this is the ramen base
Cook noodles following packet instructions and drain when finished
Slice cooked chicken
Add noodles to a pasta bowl and pour over ramen base, top with chicken and all the vegetables and enjoy!
Macro breakdown per serving…
Calories – 500kcal
Carbs – 60g
Fat – 5g
Protein – 50g
Give it a try and tag us in your cooking attempts – READY, STEADY…COOK!