Try this delicious recipe that is so simple yet so tasty!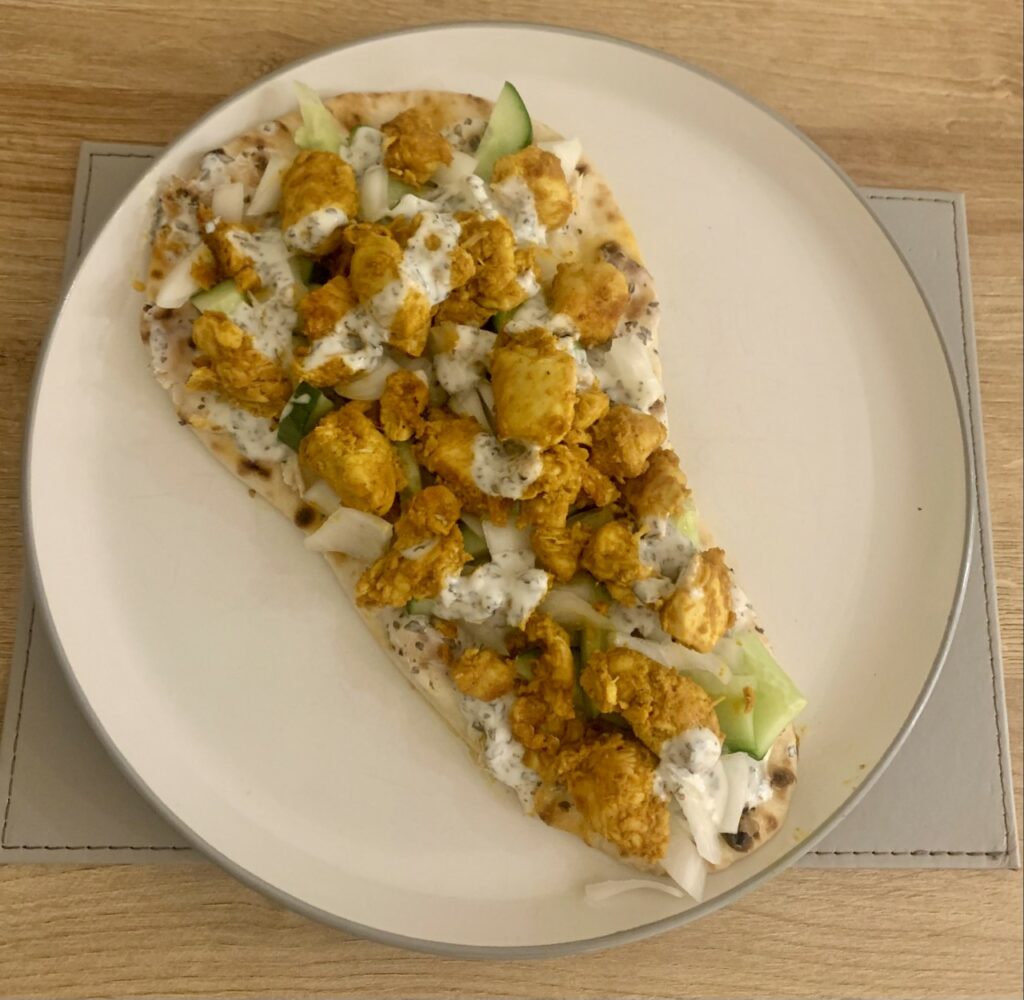 Ingredients (serves 2, adjust accordingly):
15g ginger paste
1/2 cucumber
250g British diced chicken breast
80g natural yoghurt
1 tsp ground tumeric
1 tsp garam masala
20g mint sauce
2 plain naans
1 tsp ground paprika
1 onion
Method:
Combine 1 tbsp of natural yoghurt in a bowl with ground turmeric, ground paprika, garam masala, ginger paste, 1 tbsp vegetable oil, a pinch of salt.
Add the diced chicken breast to the tikka marinade and give everything a good mix up until fully coated.
Add the marinated chicken to a pan and cook for 8-10 min, stirring occasionally until golden and cooked through.
Pop the naans in the toaster for 1-2 min or until warmed through.
Whilst the chicken is cooking, cut the cucumber and onion up.
Add the diced cucumber and onion to a bowl with a drizzle of olive oil and give everything a good mix up.
Combine natural yoghurt with mint sauce.
Drizzle the mint yoghurt over the warmed naans. Then top with the chicken tikka, cucumber & onion.
Drizzle the mint yoghurt over the top as a finishing touch.
Macros breakdown per serving…
Calories 494kcal
Carbs 60.5g
Fat 8.3g
Protein 42.3g
Give it a try and tag us in your cooking attempts – READY, STEADY…COOK!