Try this quick and easy meal – ideal for meal prep!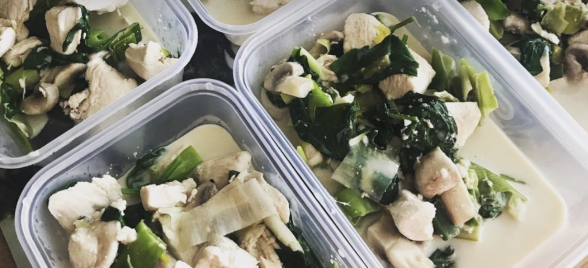 Ingredients (serves 1 – adjust amounts accordingly):
200g chicken breast
50g mushrooms
56g leeks
0.2 container Philadelphia light soft cheese
0.6 cup spinach
1 tsp paprika
1 tsp garlic
Method:
Cut the chicken breast into pieces and start to cook through in a pan
Chop up mushrooms and leeks, then add into the same pan
Add in the Philadelphia and stir until creamy
Next, add in the spinach, paprika and garlic
Serve up and enjoy!
Macro breakdown per serving…
Calories – 321kcal
Carbs – 11.5g
Fat – 4.8g
Protein – 58.7g
Give it a try and tag us in your cooking attempts – READY, STEADY…COOK!