All you need for this one is a bosu, so grab one and let's go!
BOSU CLIMBER
BOSU BURPEE
BOSU SQUAT
BOSU CRUNCH
45SECS ON/15SECS REST X 4 ROUNDS
Bosu climber
Place both hands on the bosu (flat side up is harder as less stable), get yourself into full plank position and keep your body in a straight line. Bring one knee up underneath you towards the opposite elbow, allowing your body to slightly rotate. You should feel this down your obliques. Place that foot back to return to full plank position and repeat on the other side.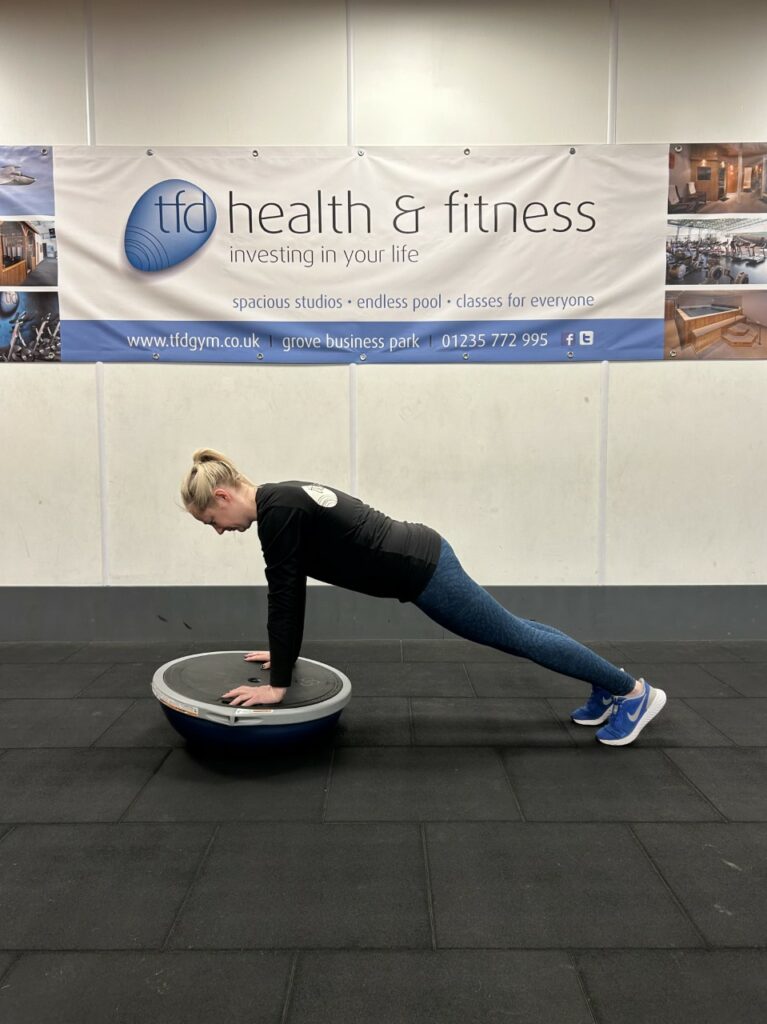 ---
Bosu burpee
Place both hands down on the bosu (flat side up), hop both feet out to full plank position, then hop back in to a squat position. Engage your core and take hold of the bosu, pressing it up above your head. Place the bosu back on the floor and repeat.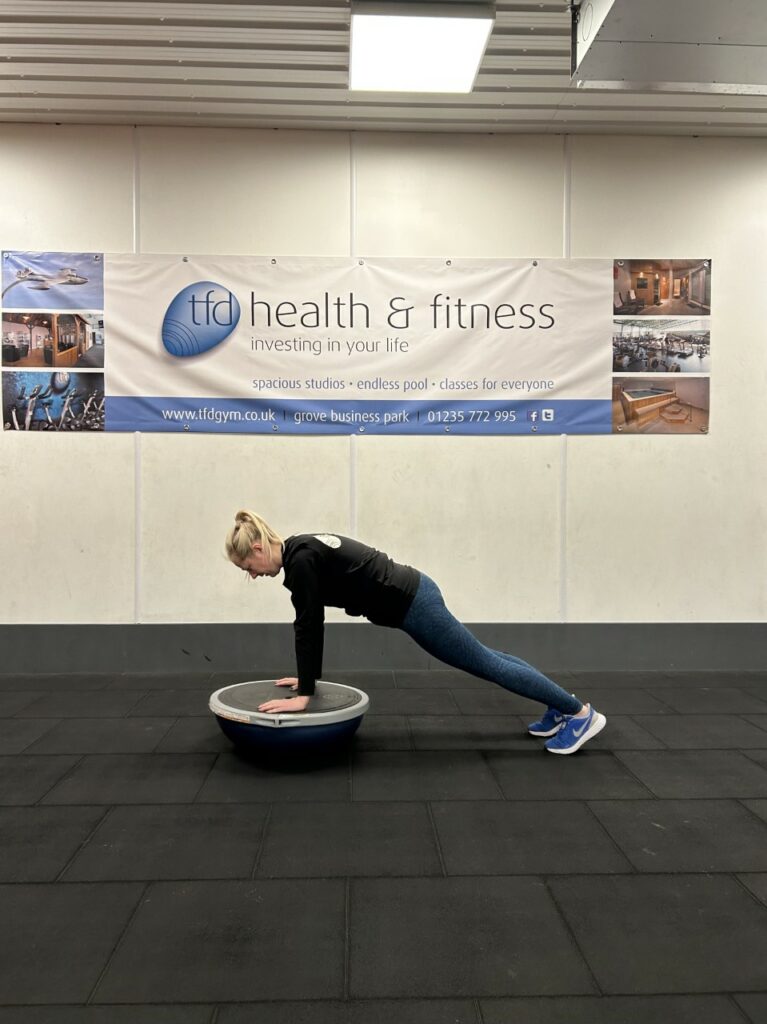 ---
Bosu squat
Choose which way up to have the bosu (flat side up is harder), then place both feet on top of the bosu hip width apart. Engage your core and keeping your head and chest up, slowly lower your hips down to a squat position getting as low as you can whilst maintaining your balance. Push through the feet back up to standing and repeat.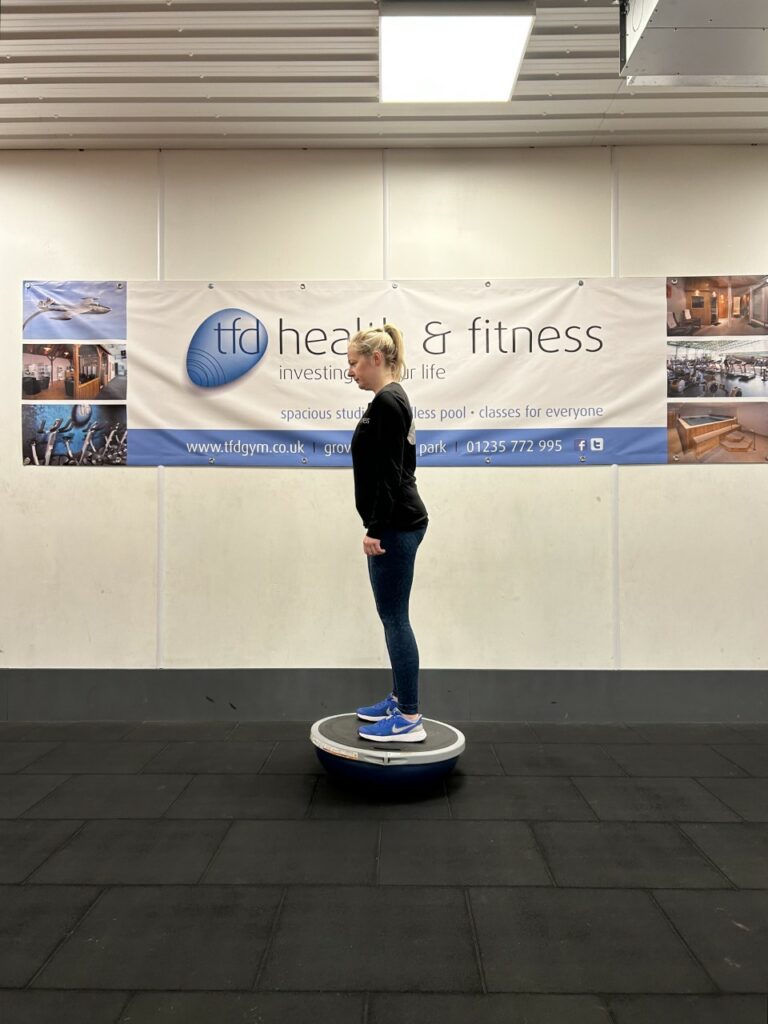 ---
Bosu crunch
Place the bosu flat side down and sit on the edge of it, keeping your feet approximately hip width apart (bring these closer together to increase the difficulty). Lay yourself back over the bosu until you feel a stretch through your core, then use your core to pull yourself back up towards the start position. Don't come all the way up as this will give your core a breather at the top – keep it under tension throughout the whole movement and repeat.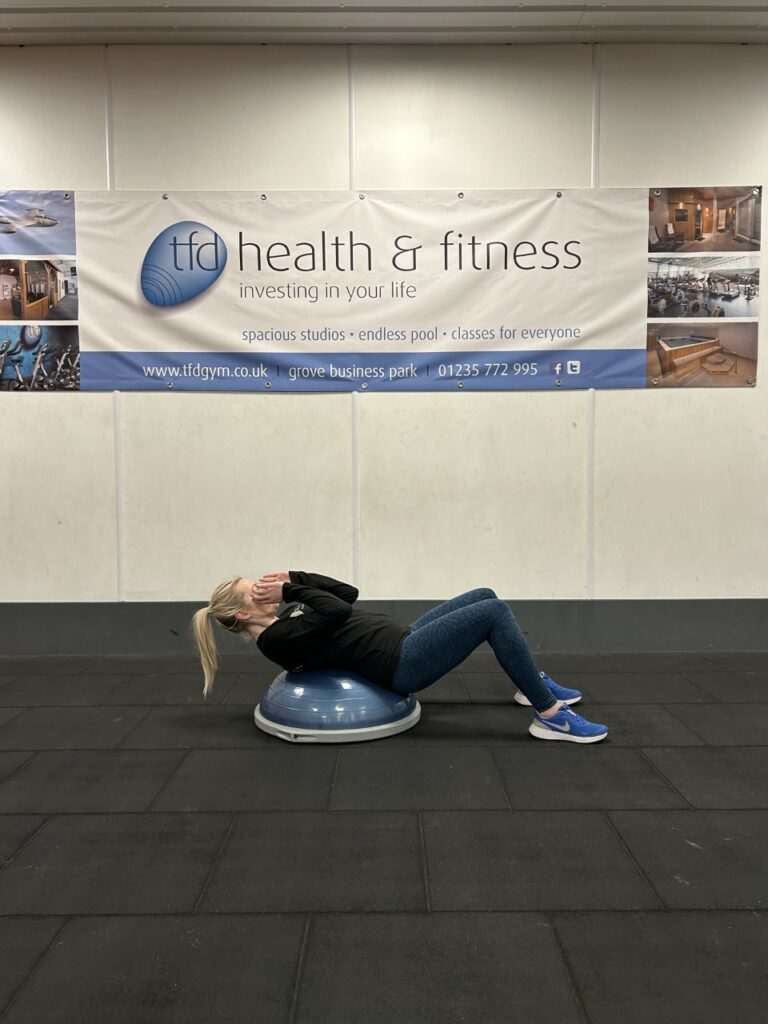 COMPLETE EACH EXERCISE FOR 45 SECONDS, REST FOR 15 SECONDS AND REPEAT FOR 4 ROUNDS
Let us know how you find it and tag us on social media in your sweaty selfies!