All you need for this one is a Bosu!
SQUAT
BURPEE
MOUNTAIN CLIMBER
CRUNCH
1 MINUTE EACH EXERCISE X 3 ROUNDS
Squat
Choose which way up you have the bosu (flat side up is harder!)
Stand square on the bosu, core engaged with head and chest up and knees soft.
Drop your hips down for a squat whilst maintaining balance and stability throughout the movement.
Drive back up to the starting position and repeat.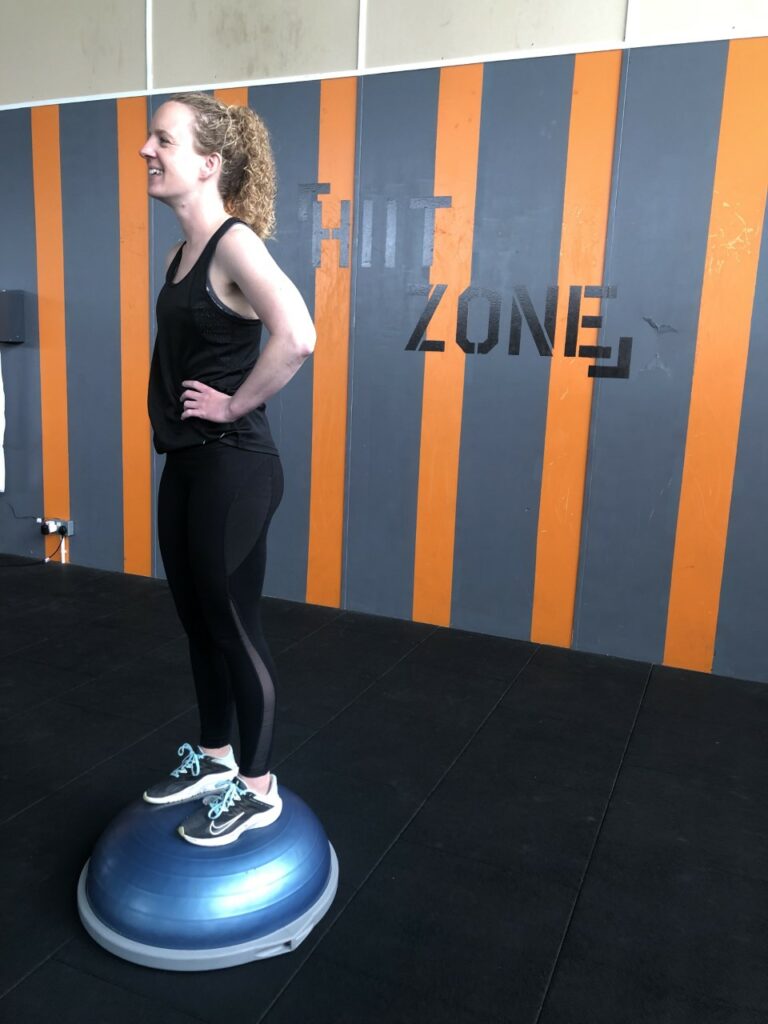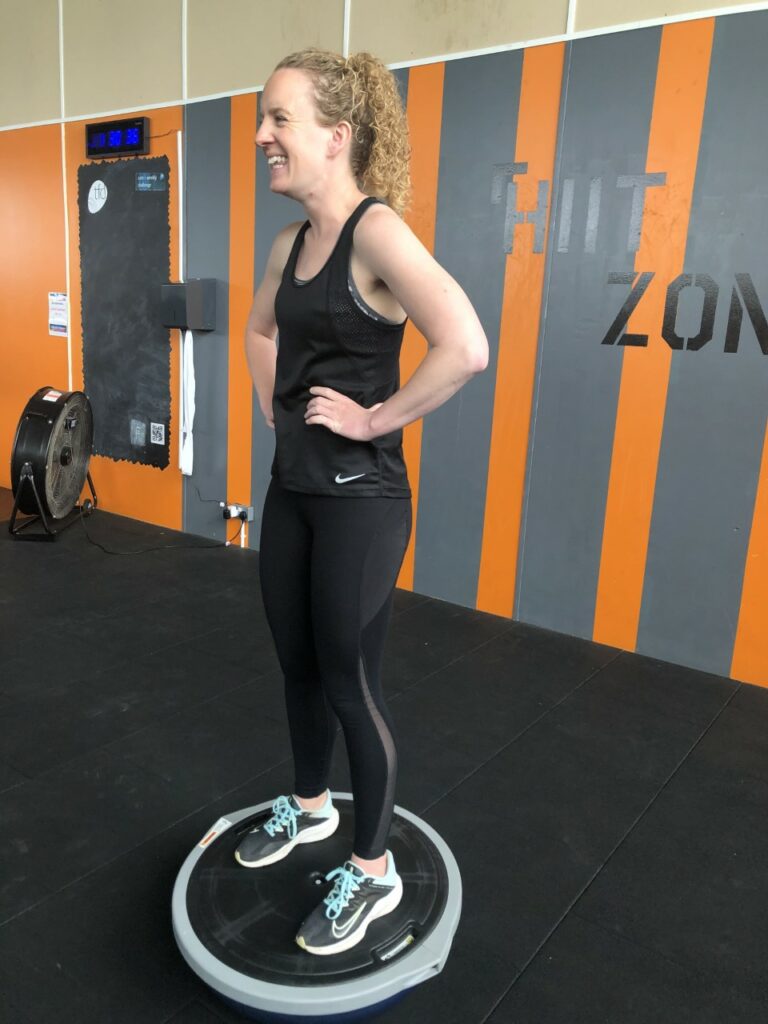 ---
Burpee
Place the bosu flat side up and your hands on the top.
Hop your feet out to high plank position, then back in close to the bosu.
Drop the hips into a squat position as your feet hop back in and pick up the bosu.
Stand up tall and push the bosu over your head into a press.
Place the bosu back on the floor and repeat.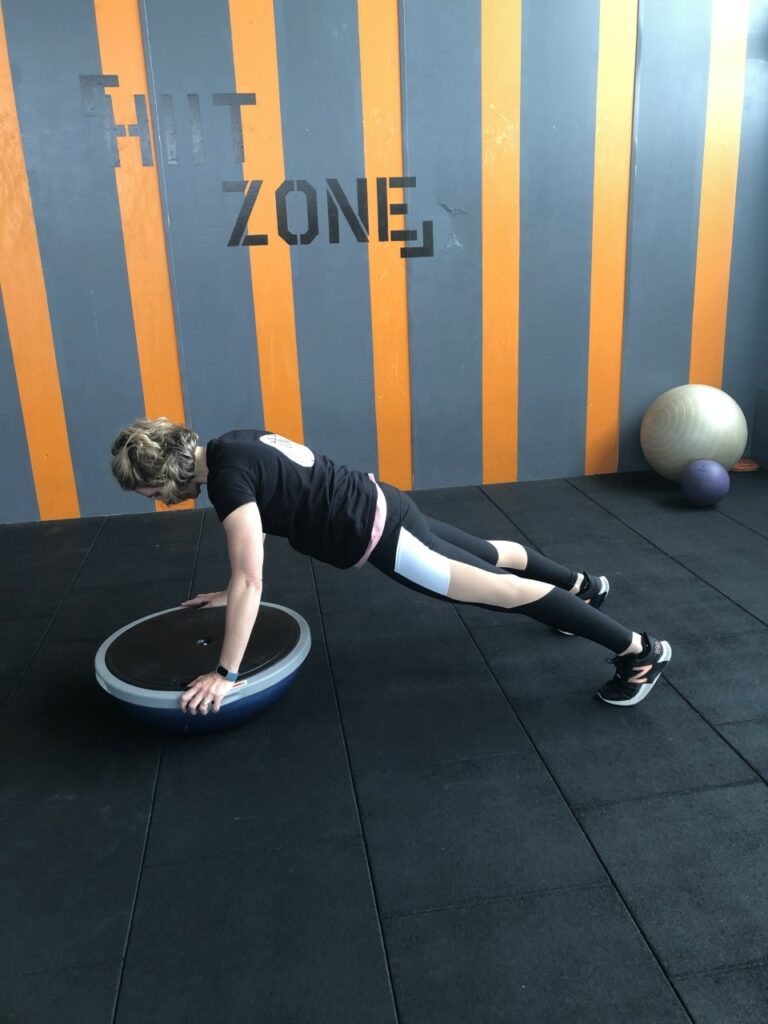 ---
Mountain climber
Start with the bosu flat side up and hands on top with your body in a high plank position.
Keep your core tight and body in a strong position in a straight line.
Drive one knee up underneath you towards your chest and then repeat on the opposite side.
Try and pick up the pace of this movement as fast as you can go whilst maintaining your form.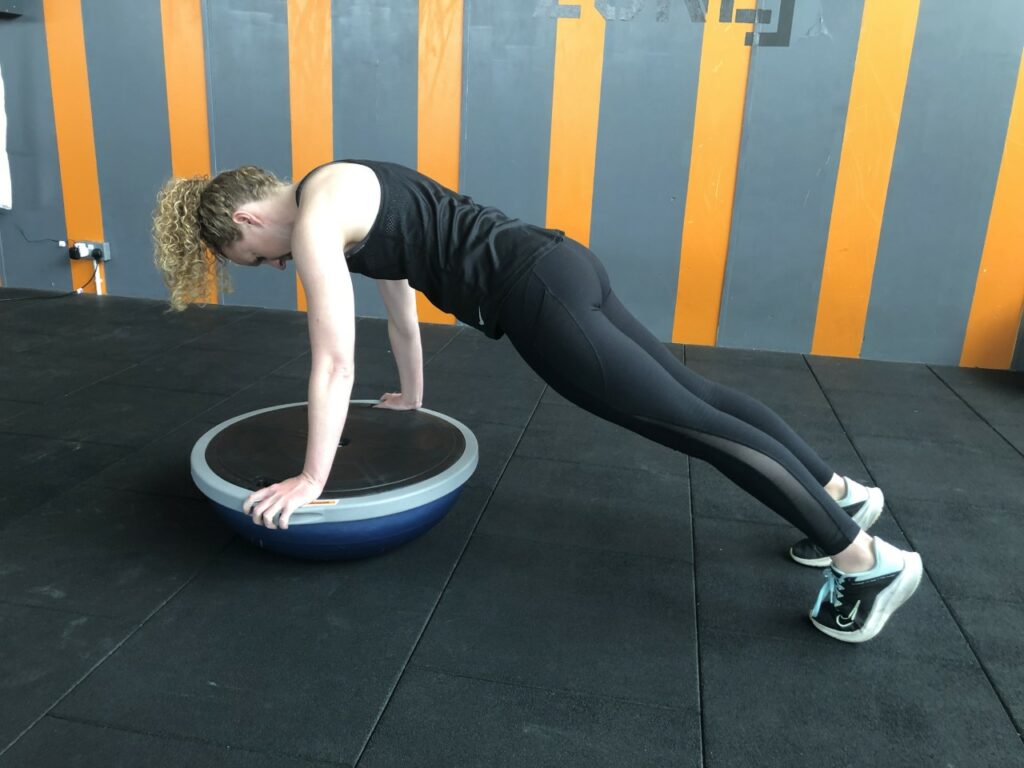 ---
Crunch
With the bosu flat side down, take a seat on the edge of the domed side.
Lay back over the top of the bosu to get a stretch through your core, then engage your core to pull yourself back up in a crunch movement.
Keep looking up towards the ceiling with your chin up off your chest to ensure your neck stays neutral.
Small movements to keep the core engaged is best for this exercise.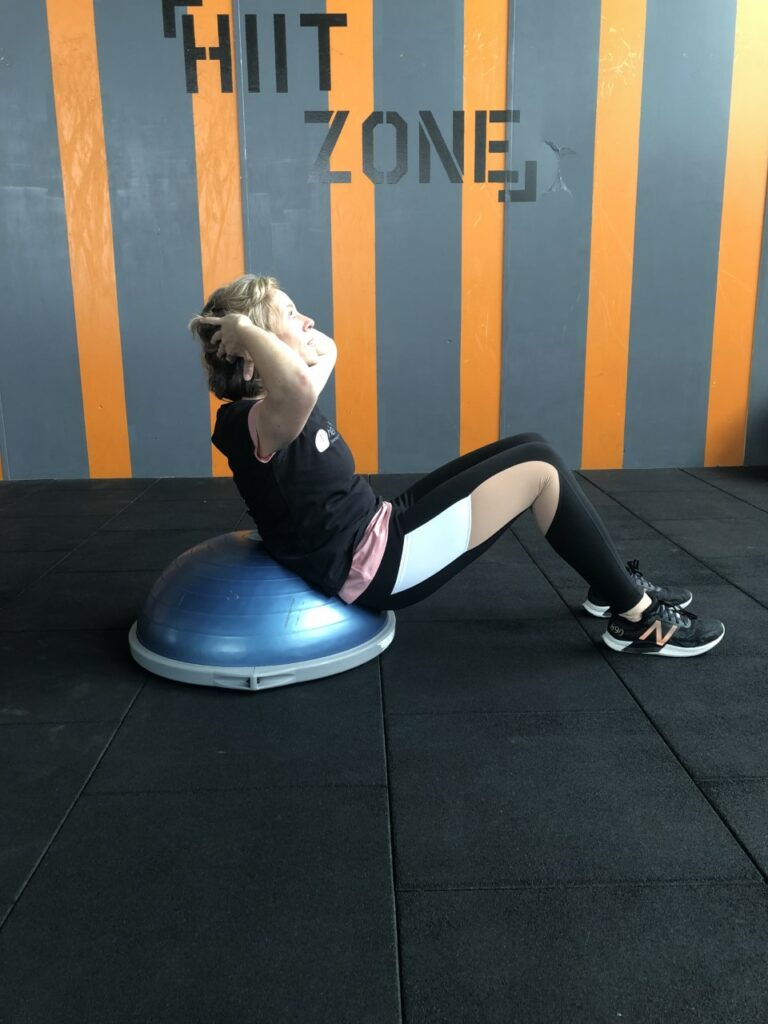 COMPLETE EACH EXERCISE FOR 1 MINUTE
REPEAT X 3 ROUNDS!
Let us know how you find it and tag us on social media in your sweaty selfies!