Grab your band for this burning booty blast workout – perfect for getting those glutes activated! 
SQUAT JUMPS
SQUAT WITH ALTERNATE KICKBACK
SQUAT PULSE
SQUAT HOLD
45 seconds work/15 seconds rest x 3 rounds
SQUAT JUMPS
Place your booty band on just above your knees
Perform a normal squat – dropping your hips down, keeping your head and chest up whilst ensuring your knees push slightly out against the band maintaining resistance
From the bottom position of the squat explode up to a jump so both feet leave the floor
Land softly on the balls of your feet and then transition smoothly straight down into your next rep
Feel the burn and repeat!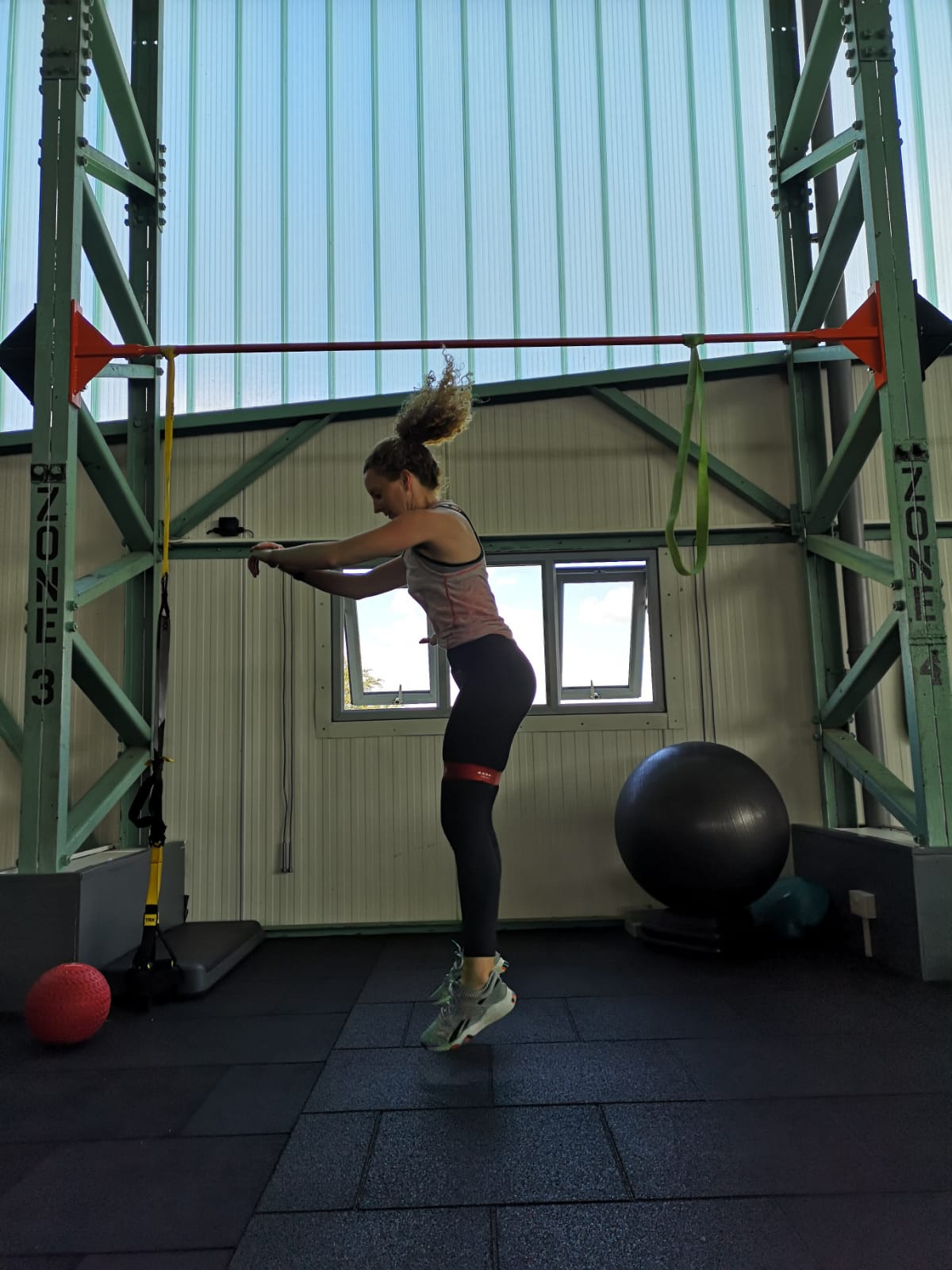 SQUAT WITH ALTERNATE KICKBACK
Booty band is positioned just above the knees again
Perform a normal squat as above
Stand back up tall and then kick one leg back behind you – keep the leg as straight as you can with your toes flexed pointing towards you
Focus on your glutes and getting a good squeeze as you kick the leg behind you as high as you can pushing against your band
Repeat the squat and then exactly the same on the other leg – keep alternating!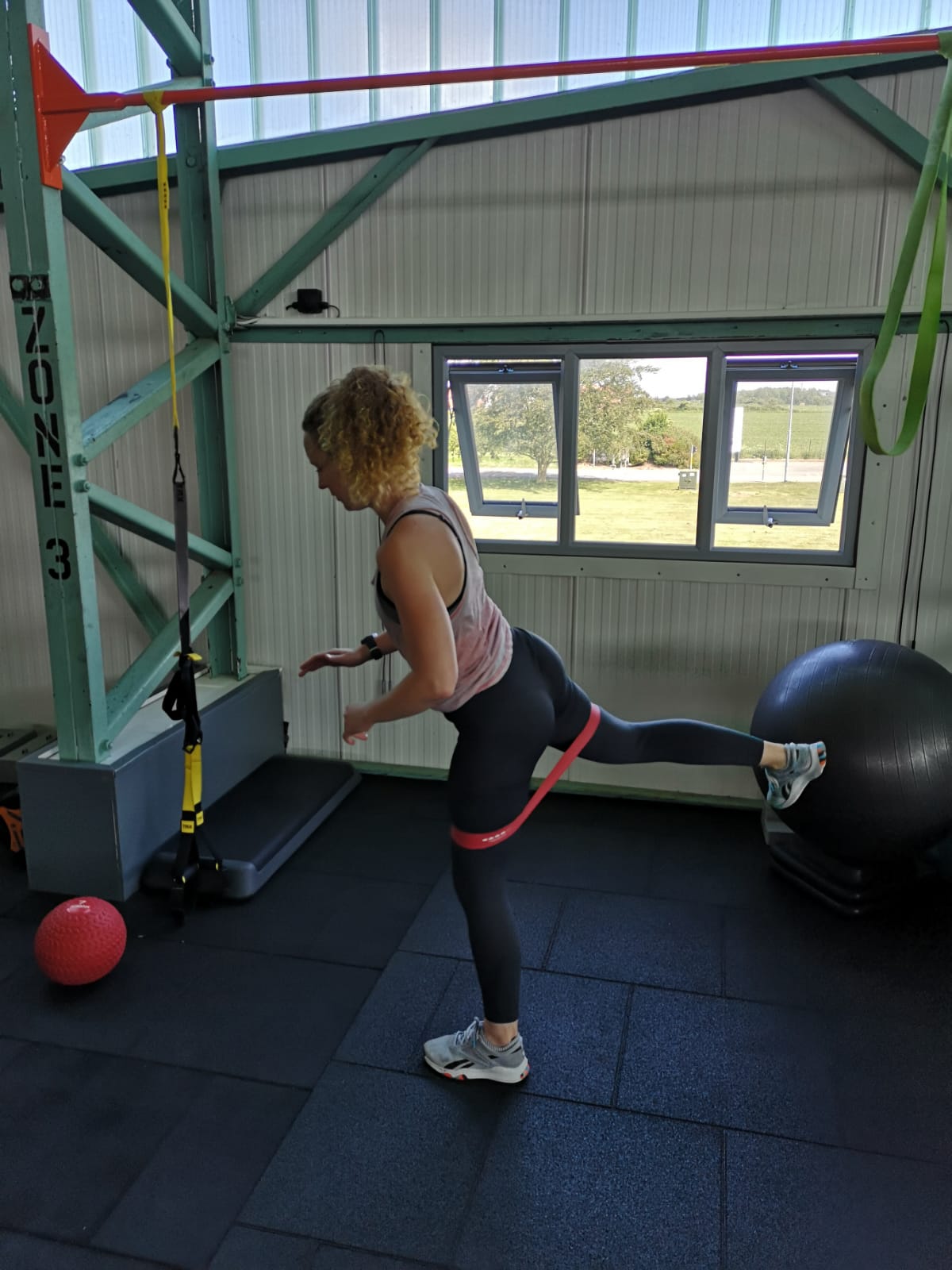 SQUAT PULSE
Keep your booty band just above knee height
Drop down into a squat position
Staying low, perform tiny pulse movements up and down – not full range!!
Make sure you keep your knees pushing against the band and don't creep up out of that low position!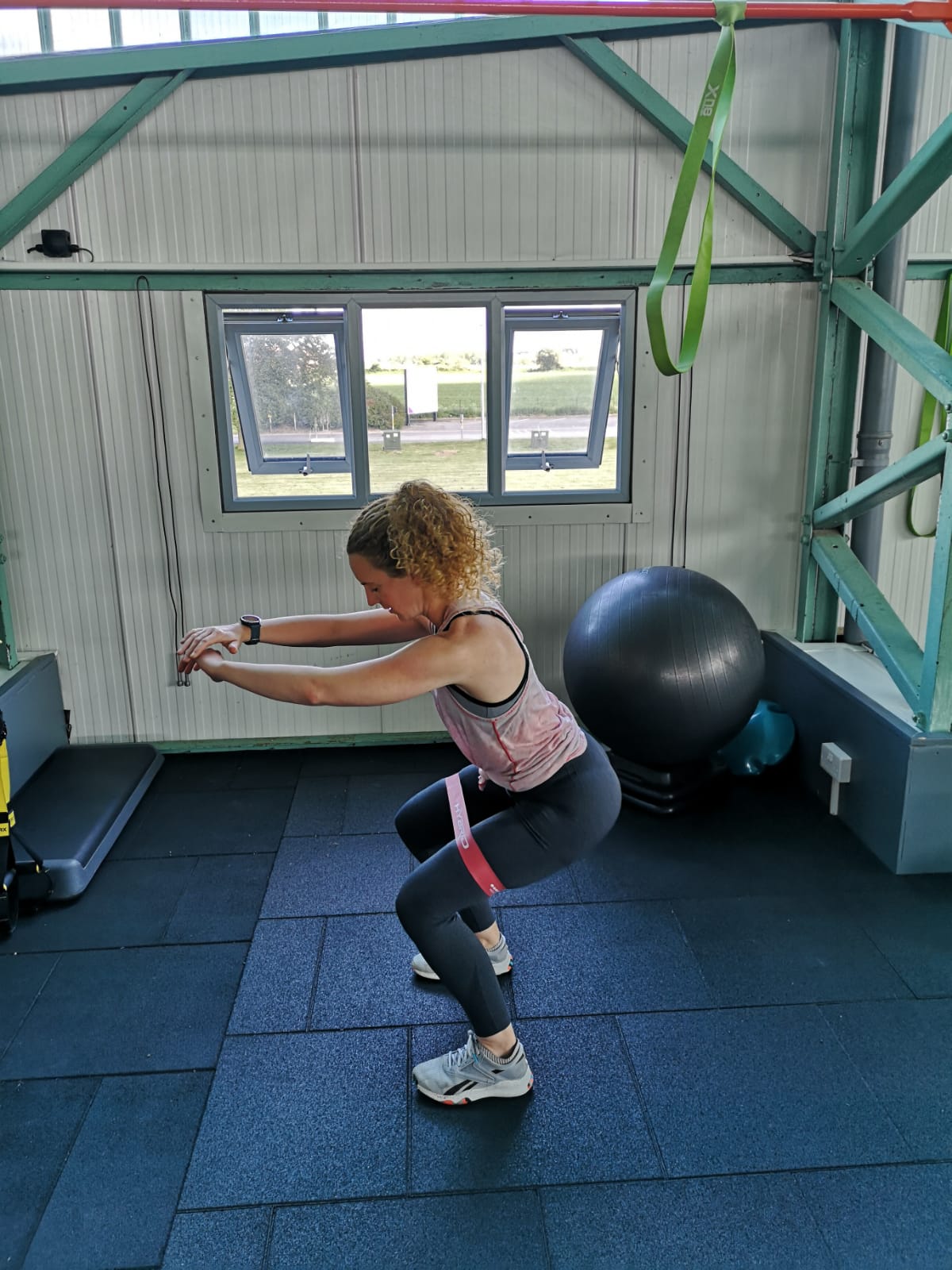 SQUAT HOLD 
Again, booty band just above the knees
Perform a squat – drop the hips, head and chest up, knees pushing against the band
Hold the bottom position!
That's it – just hold!!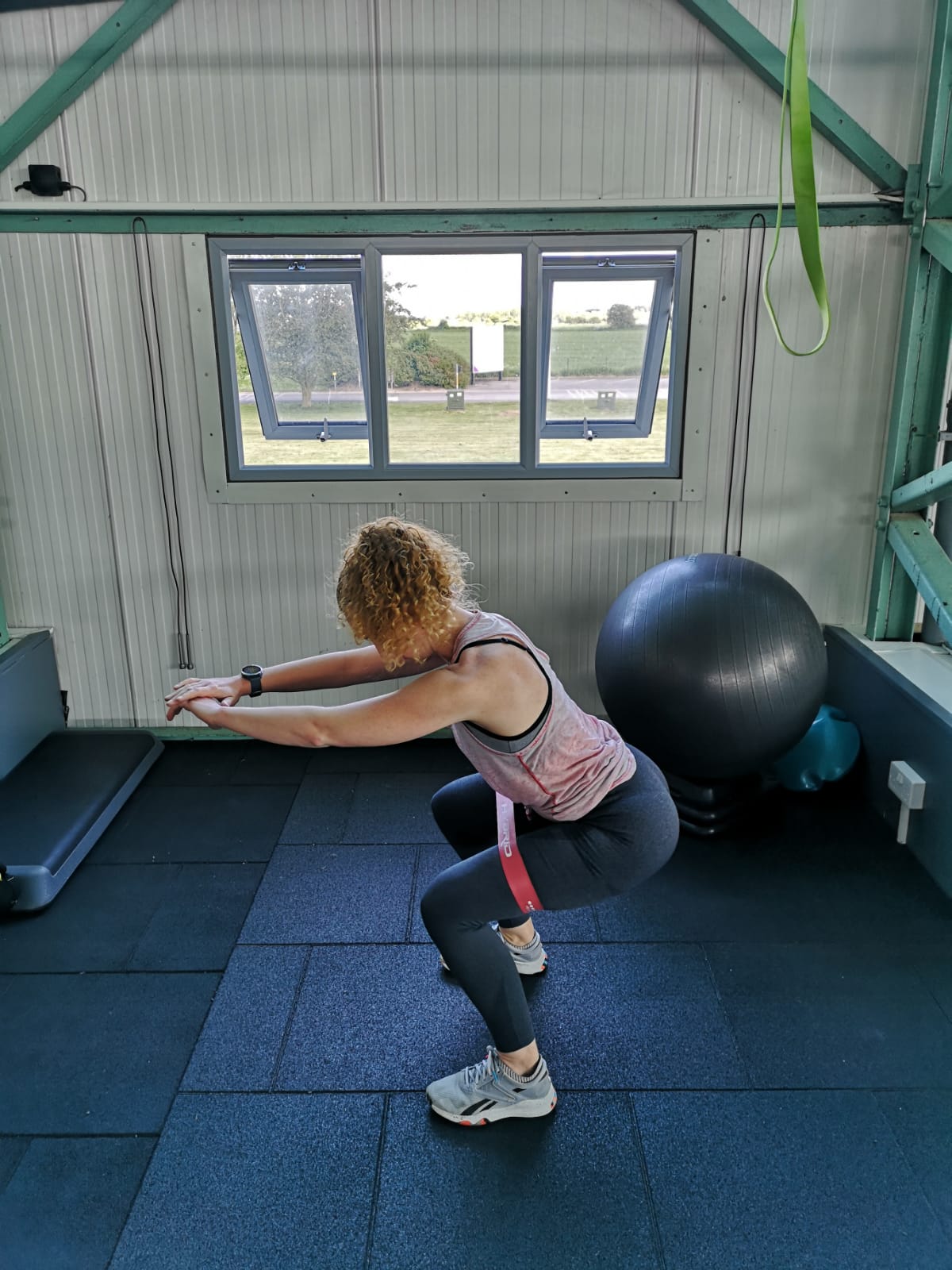 PERFORM EACH MOVEMENT FOR 45 SECONDS, THEN TAKE 15 SECONDS REST BEFORE MOVING ON TO THE NEXT ONE.
REPEAT 3 TIMES THROUGH AND FEEL THAT BOOTY BURN LIKE BEYONCE!
Grab one of the instructors if you need a helping hand with any of the above exercises and don't forget to tag us in your post-workout selfies on social media!