Just 2 pieces of equipment needed for this one!
BOX JUMPS
MED BALL SUPERMANS
HALF BURPEES
BOX TRICEP DIPS
MED BALL TORSO TWIST
45 SECONDS ON, 15 SECONDS REST X 5 ROUNDS
Box jumps
Set yourself up a plyobox, adjusting the height so it's right for you. Standing in front of the box with feet shoulder width apart, bend the knees to allow yourself to explode off of the ground, use the arms as well to gain momentum. Your aim is to land as lightly on the box as possible. As you return to the ground you will want to have a slight bend in the knee as you started and again landing as softly as possible. Alternatively you can step up and down on the box.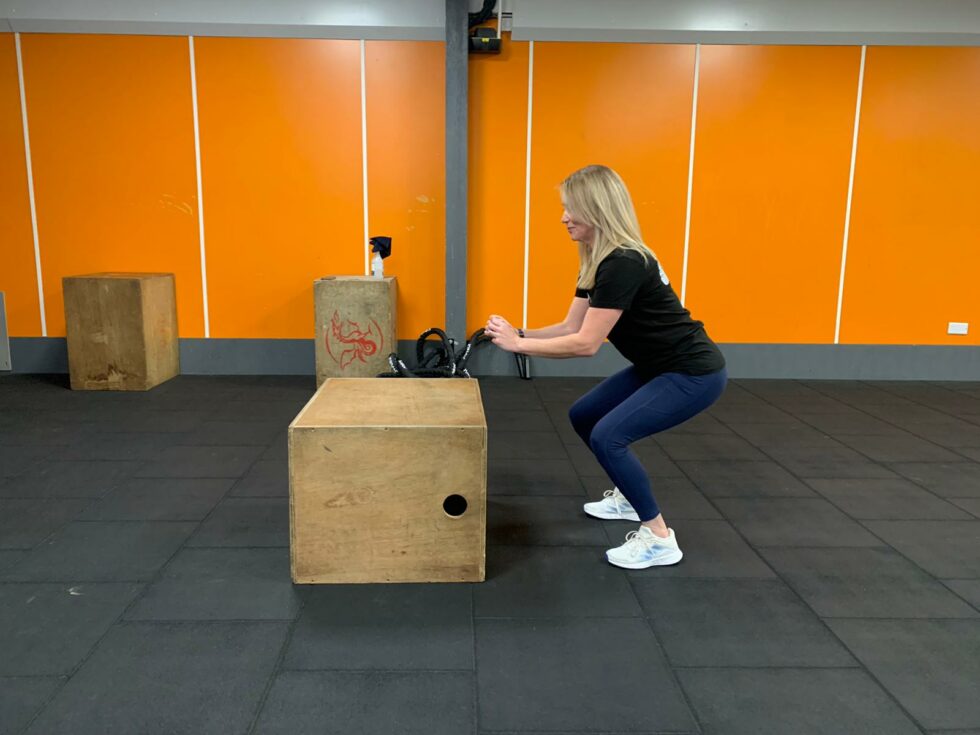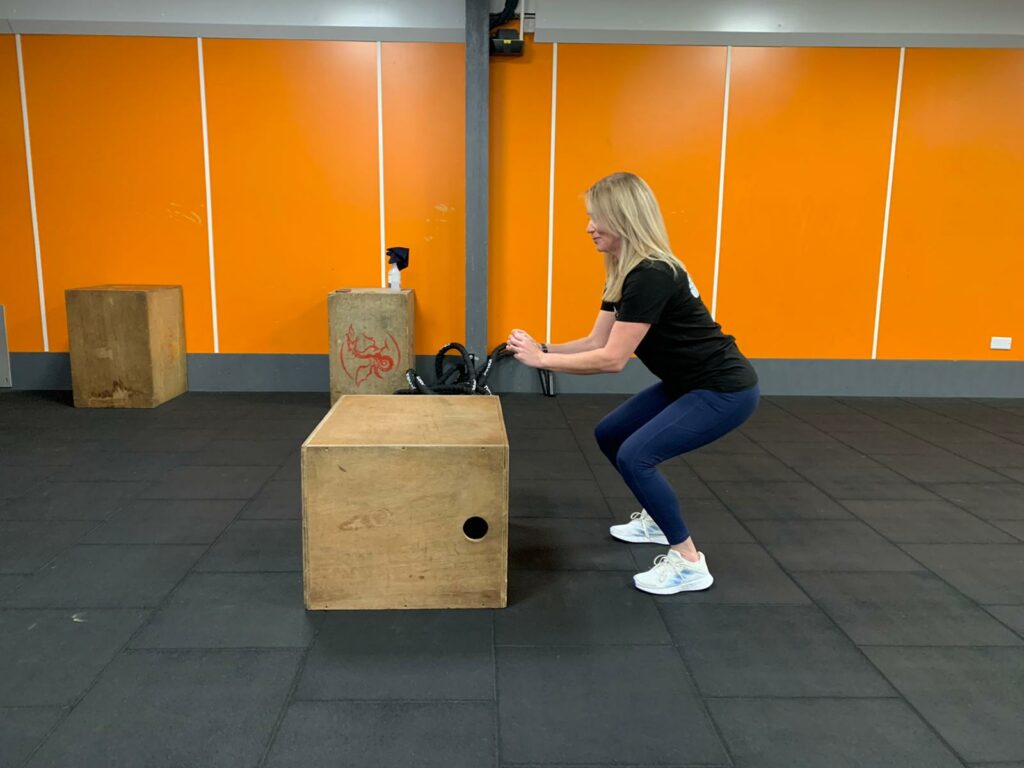 ---
Med ball supermans
Lie on the floor face down with arms and legs extended holding med ball in the hands, keeping the head in a neutral position slowly raise arms and legs off the floor making sure to engage your glutes and core. Hold for a few seconds and then lower back to the floor and repeat. If lifting arms and legs feels to much then try just lifting arms.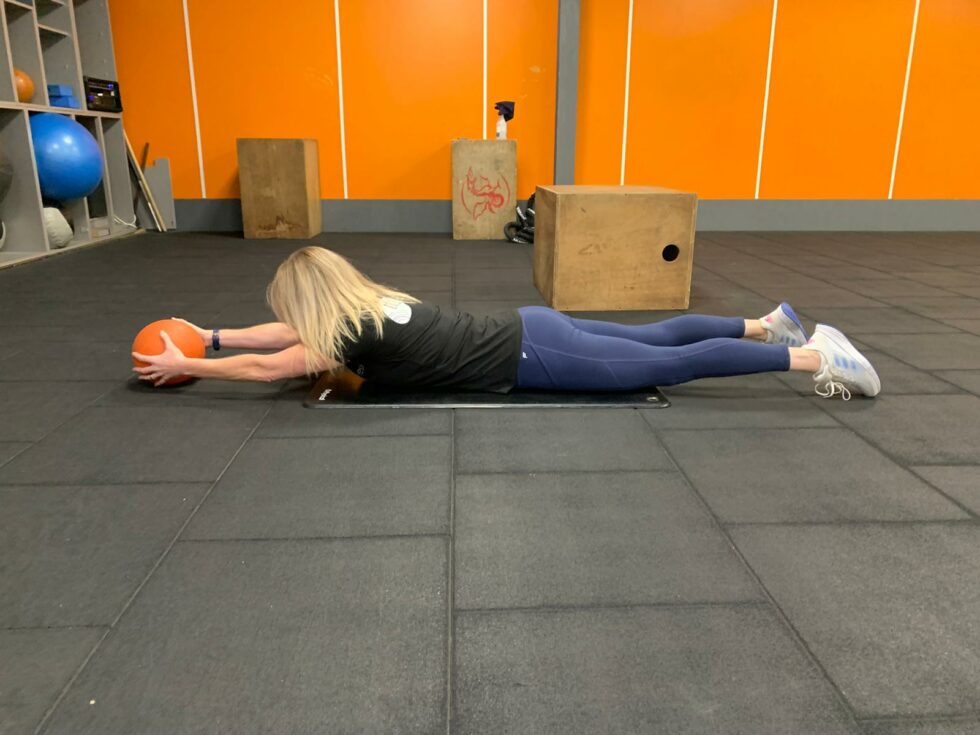 ---
Half burpee
Positioning yourself on all fours with toes flexed and hands slightly wider than the shoulders, jump the feet back to extend the legs so you are in high plank position, then jump the feet back in towards the hands and bring hands up to chest and bring yourself into frog squat position. Bring the hands back to the floor and repeat by jumping legs back to high plank again. You can step in and out as a lower impact option.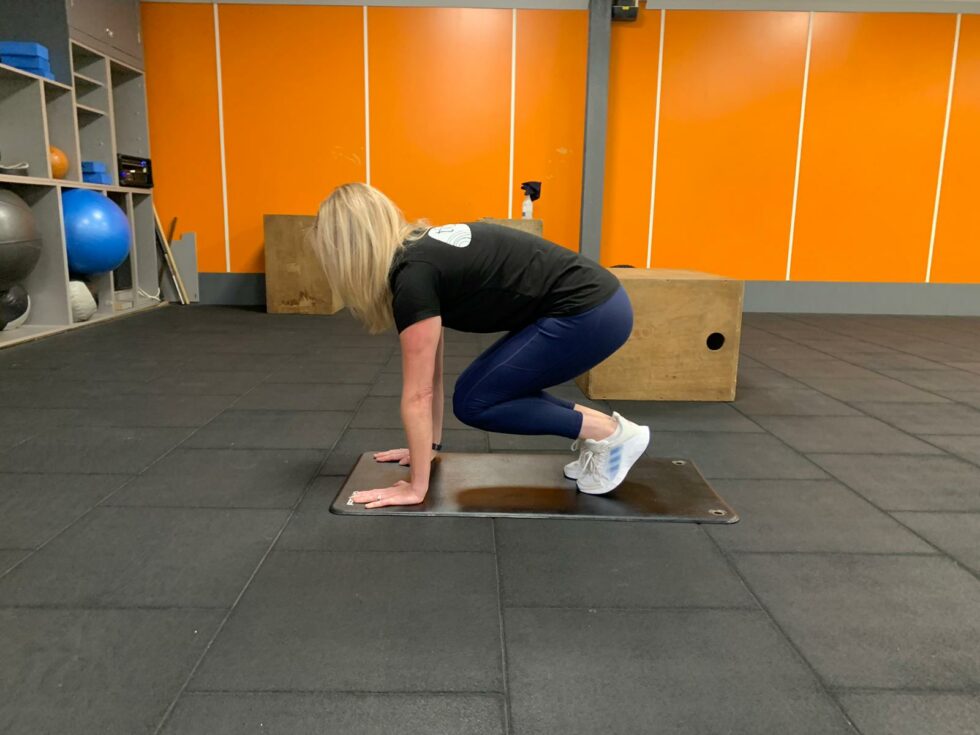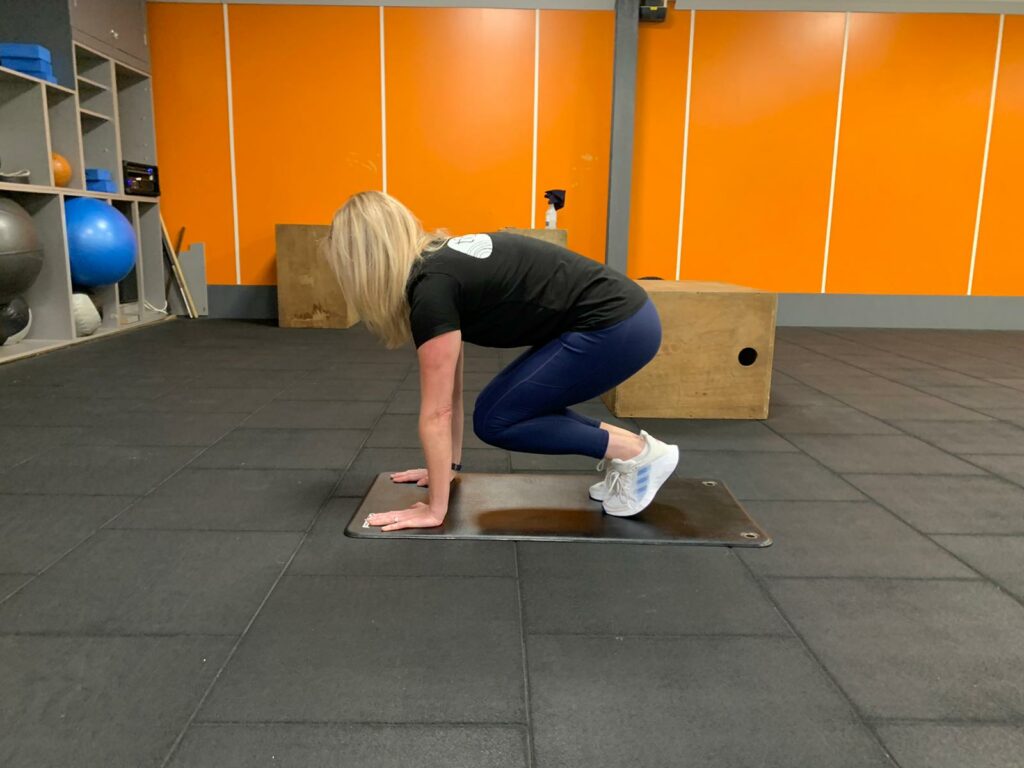 ---
Box tricep dips
Placing the hands on the plyobox with fingers pointing down to the floor, keep the bottom close to the box and extend the legs out in front of you. Bending the elbows to a 90 degree angle, lower your bottom towards the floor keeping the elbows tucked in close and not allowing them to drop outwards then push up again to straighten out the arms but not locking out the elbows. Bending the knees will make it slightly easier.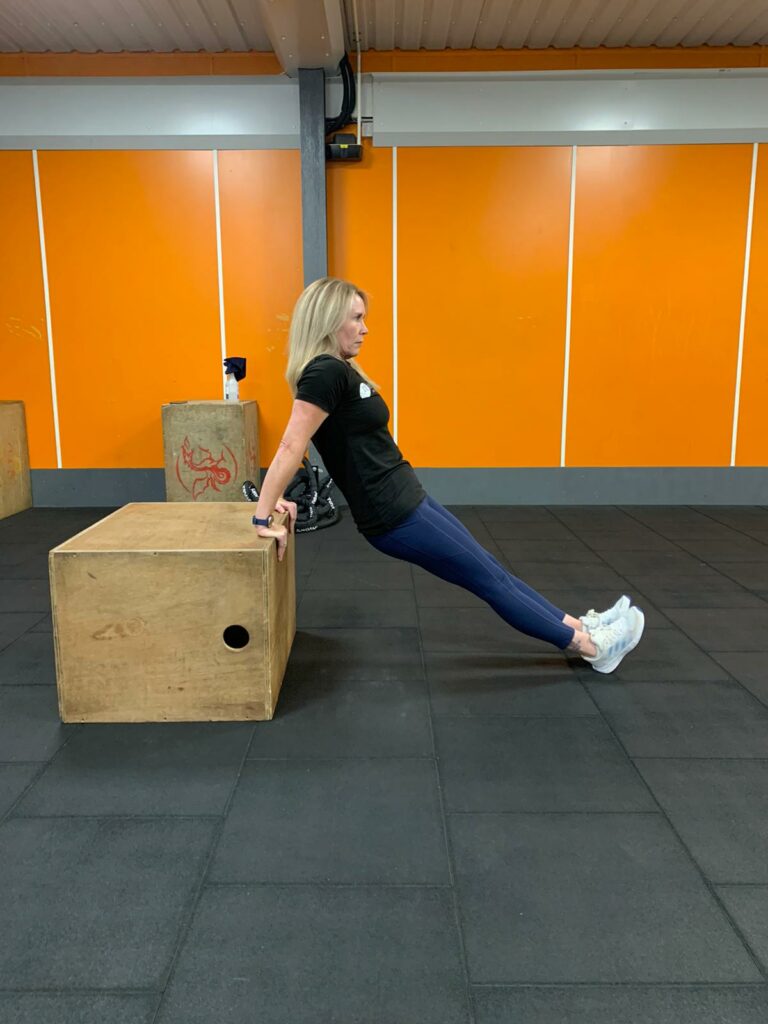 ---
Med ball torso twist
In seated position, holding the med ball in the hands, lean the upper body back gripping the abdominal muscles until you feel the biting point. Raise the feet off the ground and rotate the ball from left to right twisting the upper body yet keeping stable through the hips. You can keep heels in contact with the floor if that feels more comfortable.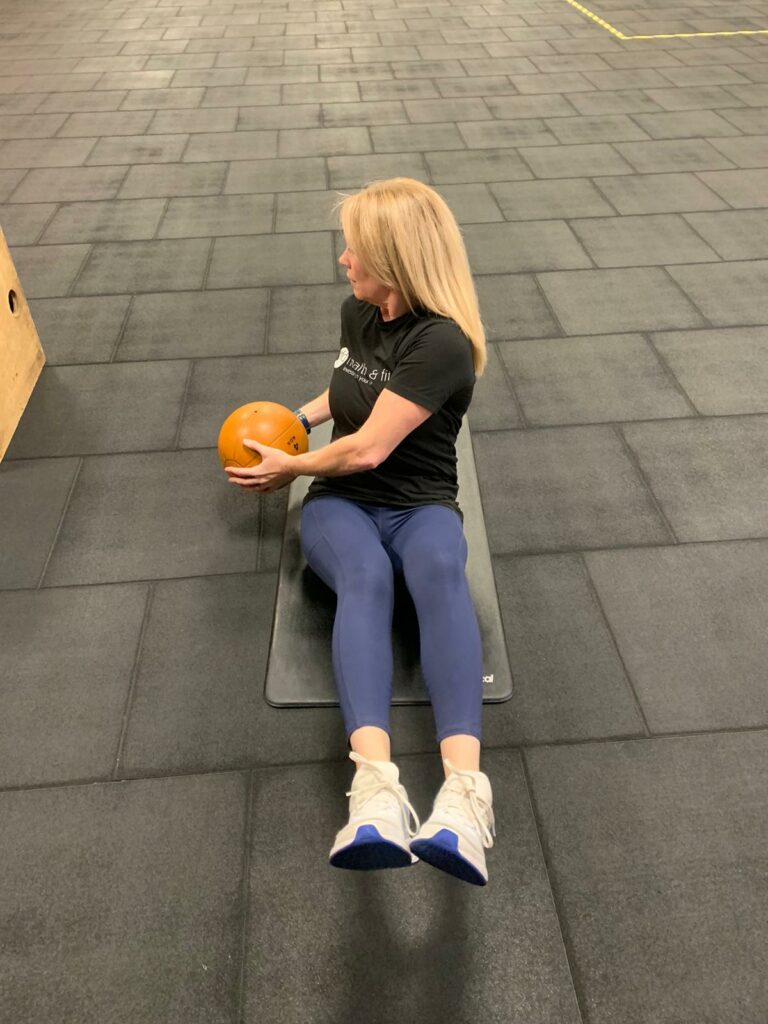 ---
COMPLETE EACH EXERCISE FOR 45 SECONDS, THEN REST FOR 15 SECONDS.
REPEAT FOR 5 ROUNDS.
Let us know how you find it and tag us on social media in your sweaty selfies!