Meeting outside tfd for various routes, skills and drills our fun and friendly running group is ideal for those looking to improve running performance.
The aim of our group is to help you improve your speed and efficiency within a small, friendly, supportive group. Sessions will be a mix of fartlek, intervals, speed & hills. Social runs will also be included.
Please wear bright/reflective clothing all year and lights in the darker months. Join the tfd running group on Facebook.
Fitness level:  5km+
Duration: 60 minutes
Good for: Cardio, endurance, fat burn
Running group instructors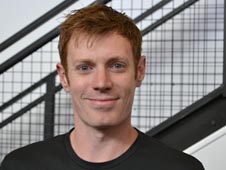 Chris
Running Group Leader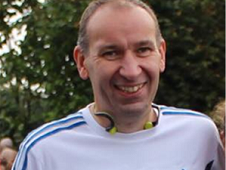 Class schedule
Download the class schedule to find a class.
How to book
Classes are free to members or you can pay as you go for £10.00 per class. Download the app to book.
All classes are free for members.
Find our more about our membership packages.
Cancellation, late & no-show policy:
Should you arrive after the class start time, we may reallocate the space
We politely request a minimum of 2hrs notice to cancel a class
A charge of £10.00 per class will be payable for non-attendance