The first and last marathon I will ever run!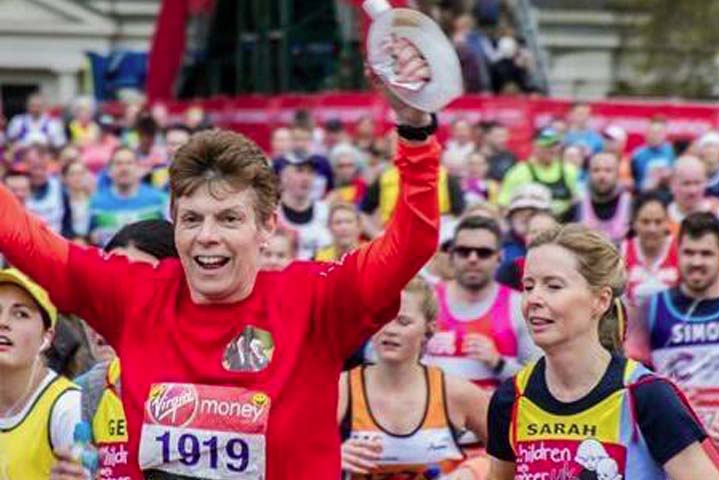 My marathon journey started when 2 of my children decided we should all enter the 2016 London ballot. Having been a casual jogger since the age of 15 I always said I would never run a marathon but we entered and it was me who got the coveted ballot place, and so the journey began. My running buddies from TFD were far more excited and enthusiastic than I was and decided they were going to train with me all the way. Sunday morning runs became a focal feature of the week with more and more people turning up at 8am at my house for the longer runs and Andy doing a magnificent job of having breakfast and coffee ready for us all on our return. We tried out new routes around Oxford, tested out footpaths we had never tried before, journeyed to the Isle of Man for the half marathon and shared all the highs and lows of training for a big event together. TFD played a huge role in my marathon preparation and the support, encouragement, sponsorship and friendship I received was simply amazing. I do have to mention certain people who played such a special role, Lisa for helping me believe I might just be able to run 26 miles, Adam who kept my legs working throughout the training and for sponsoring my T shirts, Philippa for printing event flyers, Heather for organising our T shirts, Tracey for being my personal photographer and providing me with a beautiful photobook of the day, and the numerous TFD friends who ran with me, Rachael, Sally, Jo, Philippa, Heather, Cynthia, Sharon, Gail and above all Marie and Denise who came on the very first and the very last run with me and even did the 20 mile one without me when I was ill!!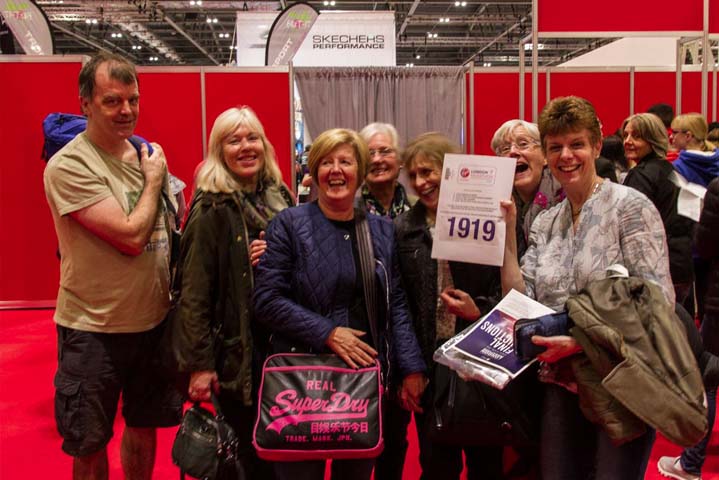 The weekend in London was one I will never forget. Most of my Running buddies came to London with me, my sister and her husband joined us from the Isle of Man, we all went to Excel to pick up my number, we all stayed at Canary Wharf together, we laughed and cried together, we had breakfast together on the morning of the Marathon and I was escorted to the start line! Seeing my team of red T-shirts supporting me as I ran round was amazing and having them all there along with my best friend who had also come to London with her family at the end was very emotional. I ran far better than I ever expected and if my hamstring hadn't let me down near the end I might even have been able to run it without stopping. I finished in just under 5 hours and it is one medal I will treasure for ever. Thank you Heather for framing it for me!
I set out with the aim of raising £1000 for each of my chosen charities, Prostate cancer in memory of my darling Dad who died of it a couple of years ago and the Harrogate and District Society for the Blind who are a lifeline for my 92 blind mother who is now on her own.  Thanks to TFD and many many other people I ended up raising £5,500.
I will never do another marathon, as my T-shirt stated, but what I will remember forever from my marathon is not so much a very long run and the buzz of running through London with 35,000 other runners but the real friends I made and the huge support I had from TFD and the town I live in.
The Sunday morning runs still continue – anyone is welcome – Andy can always find more coffee cups!!
Save
Save