tfd therapy
Sports injury rehabilitation and massage
tfd therapy is our in-house sports injury clinic, offering sports massage and a range of sports therapies including shockwave therapy, dry needling, dry cupping and kinesiology taping. Whether you are looking for injury rehabilitation support, or to enhance your performance – our qualified therapists can advise the best course of treatment for your needs.
Sports Massage
Sports massage is a deep form of soft tissue mobilisation. Often used to treat tight, aching muscles that have been challenged during exercise or for maintenance to prevent injury.
Read more
When muscles are stiff, this type of massage along with some rehabilitation exercises has a positive effect in helping people become more flexible & mobile.  
Sports massage prior to and after exercise can enhance performance & general wellbeing.
Shockwave Therapy Treatment
Shockwave is an acoustic wave which carries high energy to painful spots and myoskeletal tissues with subacute, subchronic and chronic conditions. The energy promotes regeneration and reparative processes of the bones, tendons and other soft tissues.
Read more
Shockwaves are characterized by jump change in pressure, high amplitude and non-periodicity. 
Shockwave therapy is highly recommended by healthcare specialists, private health insurers and leading orthopaedic hospitals in the UK.  It has become the go to treatment for injuries including Planta Fasciitis, Patella Tendinopathy, Tennis Elbow, Shoulder Pain, Heel spur, Shin Splints, Hip pain & Calcifications (Rotator cuff).
Soft Tissue Therapy
Soft tissue therapy involves the assessment and treatment of any soft tissue which includes ligaments, tendons, muscles and fascia. 
This treatment promotes recovery from soft tissue injuries but also has a remarkable effect on posture, energy and sleep.  
Taping
Taping can be used alongside other treatments in the rehabilitation of injury, but can also be used on muscles or near joints as a protective measure to prevent injury during exercise and sports. 
Dry Needling
Dry needling treats muscle tissue, and its goal is to reduce pain, inactivate trigger points and restore function. It rarely is a standalone procedure and is frequently used as part of a broader physical therapy approach for injury treatment. 
Read more
Dry needling can be used for a wide variety of musculoskeletal issues, such as:
Acute and chronic injuries 

Headaches

Neck and back pain

Tendinitis

Muscle spasms

Sciatica

Hip and knee pain

Muscle strains

Fibromyalgia

Elbow pain

PFPS (Runner's Knee)

Overuse injuries
As a tool for physical therapists, the use of dry needling allows for the precise targeting of deep tissues that cannot be reached by surface touch. By using the filoform needles to release or inactivate trigger points, therapists have a powerful tool to relieve pain and improve range of motion. 
Dry Cupping
Dry Cupping is a form of manual therapy whereby the cups are placed over several areas of soft tissue to create a vacuum (negative pressure) which lifts the tissue and creates an upward stretch within the muscle and associated fascia. This vacuum lift helps to increase blood flow and generates a stretch effect, which results in a reduction in muscle tension and associated pain. 
Read more
During Dry Cupping therapy, cups can be used in different ways. They can be placed and left in a static position, or they can be used dynamically to provide a deep tissue massage effect. Both methods of cupping therapy complement other therapy techniques such as Sports and Deep Tissue Massage, Soft Tissue Therapy and Dry Needling. 
Benefits of dry cupping include:
Cupping helps to increase the blood flow to sore areas in muscles.  

It provides necessary nutrients to the area being treated and promotes healing.

Cupping can provide pain relief and help ease the symptoms of many common disorders of the bones and muscles. It does this by exciting small nerves inside muscles so that they release pain-killing chemicals.

Cupping Therapy helps to reduce muscular restrictions, scars and adhesions, to decrease swelling and increase range of motion.
1hr             £60.00
45mins      £45.00
1hr              £60.00
45mins       £45.00
30mins       £30.00
Our mission at tfd therapy
To find the root cause of the issue, treat using the best treatment for the problem, provide you with exercises to promote faster recovery and support you through to full recovery.  
Our team of trainers at tfd gym work with Josh & Jo to give support with gym programmes and exercises to continue to build strength and mobility.  With Jo being a senior member of the tfd gym team too, we have it all covered!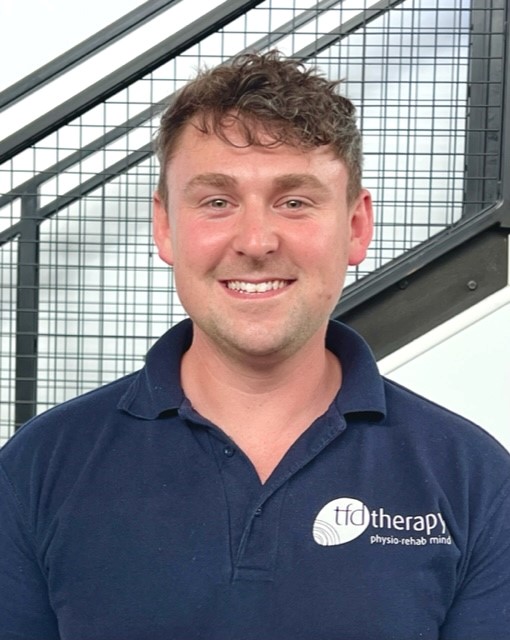 Josh Hatton is our qualified Level 5 Sports and soft tissue therapist and clinical sports massage therapist.
Passionate about treating and helping people back to full fitness, Josh is able to use a range of treatments including soft tissue, massage, dry needling and Shockwave therapy.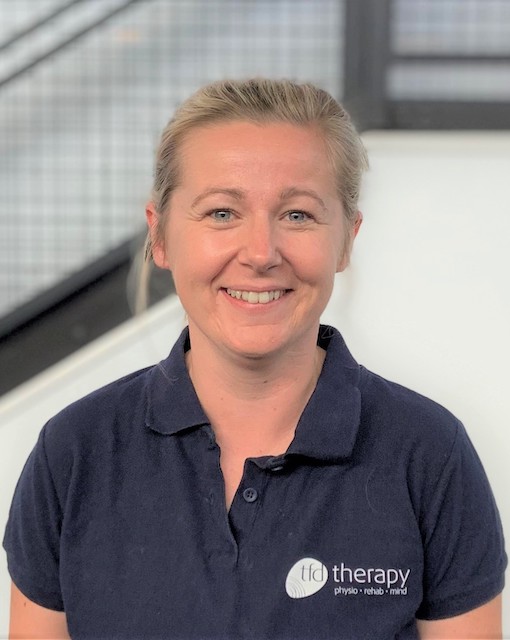 Jo Davies is qualified to Level 3 in Sports Massage and kinesiology taping. 
With experience in the fitness industry as a Personal Trainer, class instructor and motivator Jo is passionate about using Sports Massage to help people with injuries, stiffness and general aches and pains and is having excellent feedback from her clients. 
Pop by reception to book your appointment. Otherwise, call us on 01235 772995 or email therapy@tfdgym.co.uk
Your appointment will be confirmed once full payment has been made.  Payment can be done easily over the phone or on the FitSense app if you are not here in person when booking. 
Should you need to move or cancel your appointment, we are happy to do this if you give us more than 24 hours notice. Unfortunately we are unable to offer refunds or credits for missed appointments, or appointments which are cancelled with less than 24 hours notice.       
"I booked in to see Josh after weeks of unexplained shoulder and neck pain. He explained everything he was looking for and what he was doing as he treated me. He gave me complete confidence in his treatment of my symptoms. Josh is extremely professional, thorough and knowledgeable. My pain decreased from the next day and Josh has advised what I can do if it returns. I would recommend Josh to anyone with aches and pains or an injury". 
"Jo is excellent at her job. I was in severe pain with a shoulder injury for about 6 months which affected my gym routine and day to day life. I tried many therapies with no results. But following a conversation with Jo, booked into have a sports massage. After only 2 appointments I feel back to my previous fitness with no pain! I even managed a 10k wolf run!"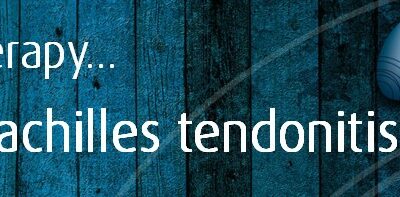 So, what is Achilles Tendonitis? Achilles tendonitis is an overuse injury of the Achilles tendon, the thick band of tissue that connects the gastrocnemius (calf) muscle at the back of the lower leg to the heel bone. Achilles tendonitis commonly occurs in those who...